1. Full Website Redesign
Eren's previous site had been built more than six years prior. It was full of redundancies that hurt their rank, lacked modern analytics tracking to monitor success and make improvements, and did not accurately represent their current brand and abilities.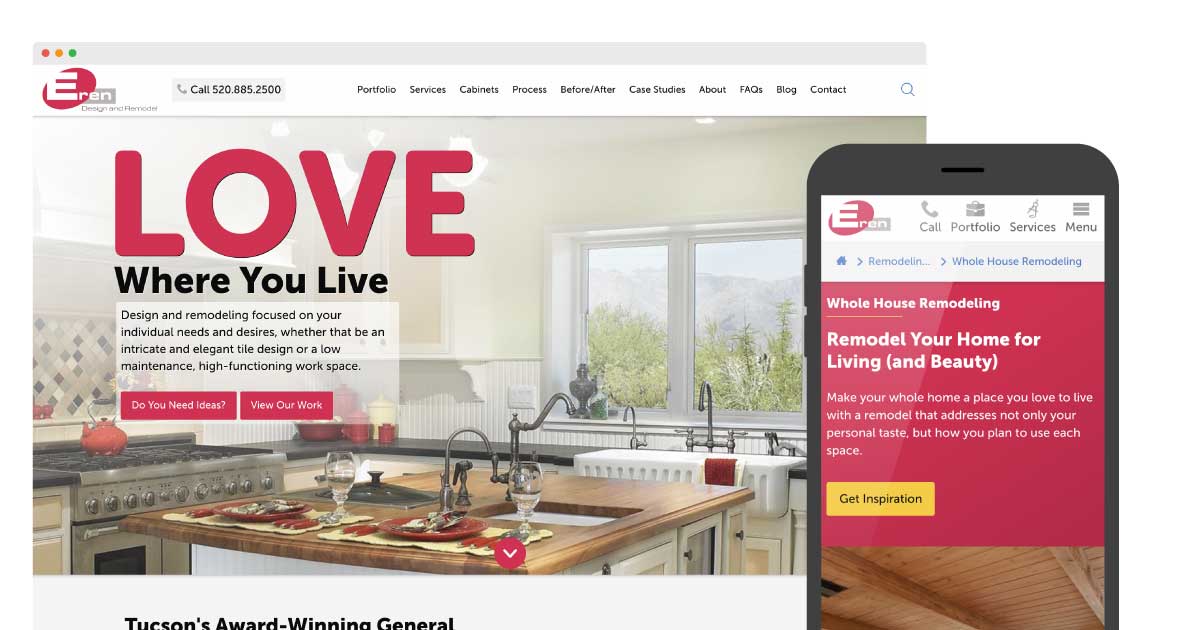 We created a mobile-friendly site that showcased Eren's scope of work and highlighted their recent remodels. Performing extensive user and SEO research, we crafted original, reader-friendly content designed to target Eren's local audience and 'snow-bird' audience (long-distance homeowners interested in updating their second home).
Integrating the site with Prismic, we helped Eren's team easily draft and publish content to their site. Integrating Google Analytics and Google Tag Manager, we created tracking and conversion methods to easily track the effectiveness of their online efforts.
Outfitting the codebase with web schema increased their search result real estate. Furthermore, we updated their online listings to fully utilize new improvements like Google Posts, Google Pictures, and Google Local.