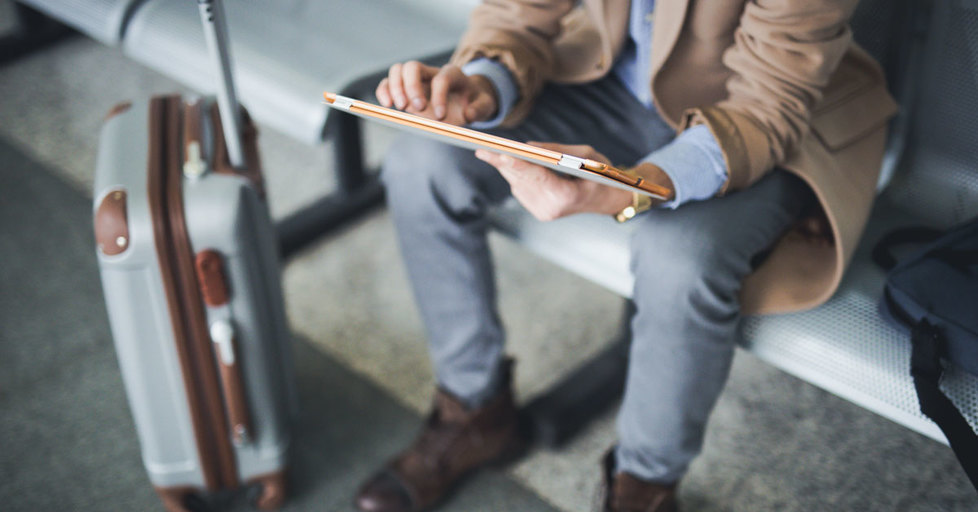 Here at RWL Design we're committed to continually learning, so we can provide our customers the best service possible. In today's technology-driven age, best practices are constantly changing. New tools become available. New strategies are developed. And, we believe in learning about them.
That's why we're huge fans of ConversionXL. Our entire team has taken advantage of ConversionXL's awesome webinars and certification programs. And in a few short weeks, we're heading to the Growth & Conversion Optimization Event in Austin.
The following are some of the tips and tricks we use to make sure we get the most out of a multi-day events just like this.
1. Let Your Customers & Teammates Know
The conference isn't like one of ConversionXL's webinars that's over in a few hours. It's three full days. You want to be mentally and physically present the whole time. Which means you can't be dashing out of the room to answer emails, take client calls or finish projects.
Set the expectations with your clients and teammates early. Tell them you'll be unavailable for a few days and ask if there's anything they need in advance.
And, don't be afraid to tell folks where you're going. Investing in your professional development means you're investing in serving them better. That's a story worth sharing.
2. Schedule Your 'Out of Office' Autoresponder
Autoresponders automatically send a pre-drafted email to anyone who emails you. This is a great way to tell (or remind) folks you are unavailable. Most email services allow you to schedule when your autoresponder will turn on and off. This means you can draft and schedule it now, so you can cross one more thing off your to-do list!
Keep in mind, you want your message to include when you'll be back in the office.
Bonus Tip: It's also a good idea to record an 'out of office' voicemail, telling those who call when you'll be back in town.
3. Pre-Assign Duties to Your Staff
Don't want production to cease just because you're out of town? Make sure your staff has pre-assigned duties, so they can keep the ball rolling on projects.
4. Familiarize Yourself with ConversionXL
Chances are pretty good you already know a thing or two about ConversionXL, but take a moment to brush up on the facts. What exactly is the company? When was it founded? What's it all about? Are there any upcoming course you're interested? Do you have any course feedback or ideas?
Look at the bios and know their team so you can introduce yourself and thank them for the work they do.
5. Get to Know the Speakers
ConversionXL has put together a fabulous lineup of speakers. Each individual has daily, hands-on experience in their specialty. Familiarize yourself with who will be presenting and what they specialize in. In all likelihood, someone speaking specializes in a project you're currently working on.
6. Look at the Conference Schedule
While you're browsing the conference landing page, take a look at the conference schedule. It's a good idea to know when each topic is being discussed, when the dedicated networking events are taking place, and what time breakfast starts. For all-day affairs like this, it's important to make sure you start off with fuel in your belly.
7. Make Sure You Have Plenty of Business Cards
Think business cards are 'old school'? Think again! While you'll certainly want to connect with folks online, it's not always practical to swap details digitally when you're at a networking event. A business card allows you to share a physical reminder of who you are and what you do.
8. Pack Comfy Shoes
It may seem like a small detail, but few things can ruin your day more quickly than uncomfortable shoes. Make sure the kicks you bring are good to your feet and your feet will be good to you.
9. Dress Appropriately and Confidently
In the same vein as your shoes, make sure to pack appropriate attire that you can wear comfortably and confidently. Generally speaking, this means skipping the torn jeans and dirty sneakers. Avoid the worn-out t-shirts. Blazers are always a good call. So too are slacks. And if you're a crazy sock guy, don't be afraid to throw a few fun pairs into the mix.
Like Oscar Wilde said, "You can never be overdressed or overeducated."
10. Practice Your Elevator Pitch
Don't be surprised when you hear the question, 'What do you do?' a dozen times or more. Make sure you're ready to answer with flying colors. Practice your elevator pitch now, so that it comes out smoothly and easily.
Be mindful of your body language and focus on the person you're chatting with. And as always, be polite. Take an interest in how they respond and realize no matter their age, gender, or experience in the industry, every person you meet has a new perspective and value you can learn.
11. Verify Your Travel Plans
The last thing you want is to show up at the airport and discover your travel plans have fallen through. Verify them now. Make sure your flight and rental car are booked. Print out any necessary materials you may need. Do you need an extra hotel night if you're arriving a day early?
Planning to go to the conference? Let's connect on Twitter.
A Bonus Tip for Those Like Us:
If you're more of an introvert than extrovert, that is totally fine. Remember to take breaks, go for a run or walk, and enjoy the sunshine. And if you need some ideas to start conversations, make a list of questions before you go that you can ask someone like:
What's the best book you've recently ready?

Are there any conference talks you looking forward too?

I really liked what [insert speaker] said about [subject], what did you find compelling?

Is this your first time to Austin? How do you like the resort?