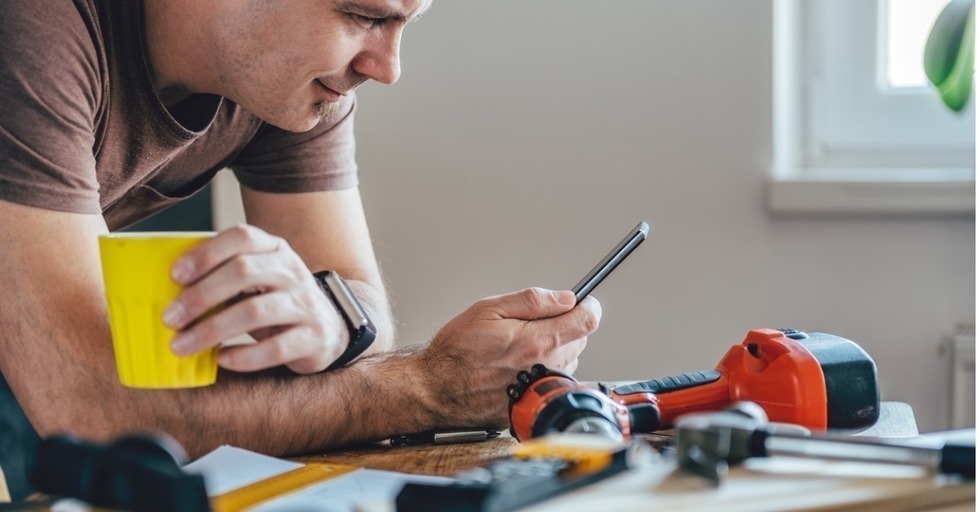 For decades, phone calls and face-to-face interactions dominated how businesses communicate with customers. The internet heralded a new age, where suddenly consumers could be reached where they were 24-7.
But it was the advent of the smartphone that revolutionized the customer expectation for nearly instant customer service. From questions to purchases, consumers not only want what they want now — they expect it.
For a business, this poses some serious challenges and HUGE opportunities.
The Challenge: Manning a Virtual Support Desk 24/7
Live help is the gold standard. It allows your business to care for a customer's exact needs. Unfortunately, 24/7 live help requires a lot of resources. For many small to medium-size businesses, there's simply not the budget to hire help 24/7 or the bandwidth to manage said help personally.
The Opportunity: Automated Chatbots
Chatbots are an AI technology that allows customers to message your business and get an instant reply. This technology is far from perfect. However, it's an affordable solution for many businesses and organizations. If you would otherwise leave your patrons in the lurch until regular business hours, chatbots are for you.
6 Chatbot Best Practices
1. Shift to a Live Conversation (When Possible & Needed)
Nothing says, 'We care about you,' more than recognizing an individual. Depending on the manpower available, a customer may need to engage with a chatbot even during regular business hours. When staff is available, having them enter the conversation can deliver a better experience.
That being said, not all chats need a live person. If the customer is clearly getting their questions answered, interjecting a live person into the chat could end up taking more of the customer's time. To avoid doing so, review the chat before joining it.
Just make it really clear on your contact/support page how to contact your representative or skip the chatbot.
2. Update and Add to Responses
As your products and services evolve, so too should your answers. Make sure to update your chatbot responses so they are consistent with your current offerings.
Additionally, as you receive questions to which your chatbot is not programmed to reply, take note. These are additional questions that should be addressed.
What if you're not comfortable having a chatbot respond to certain questions?
There are a variety of reasons you may not want to respond to a question using a chatbot. The following are some of the common reasons and ways to handle them:
Use of inflammatory language: Generally, businesses will have their chatbot programmed to alert users their word-choice is not acceptable and the continued use will result in the chat's termination.

It addresses sensitive information about the customer: Addressing sensitive information through a chat could violate the customer's privacy. If this is the case, program the chatbot to alert the customer that their question addresses personal information and that for their privacy that information can only be accessed during regular business hours by an approved company representative.

It is a delicate issue for your business: Some businesses deal in sensitive topics, such as providing products for nursing moms or supplements for overweight individuals. If there are areas of your businesses that you don't want to have automated responses, that's completely understandable. A pre-programmed response such as, "We can't answer that at this time," can suffice. But, in these cases, let the customer know when they can reach a live person to help with their questions.
3. Critically Analyzing Questions to Create a Better User's Experience
Because chatbots are software, their responses are based on evaluating the user's intent. Some chatbot software is better at this than others. For example, the most basic chatbot software is triggered by keywords. The use of those specific keywords indicates which response they should give.
If your chatbot is programmed to respond to the word 'burger,' it may not have the capability of acknowledging that the keyword 'burgers' would be related. This could cause users a roadblock if they are looking to review your burger menu, but ask to see your list of burgers.
A regular audit of your user's experience should be performed to help identify and address roadblocks such as this. Sometimes the simple addition of related keywords can revolutionize a user's experience.
4. Use Frequently Asked Questions to Develop High-Quality Content for Your Blog & Website
Customer questions are a goldmine, for multiple reasons. These include, but are not limited to:
SEO: The language your customers use when they address your company personally, is often the same language they would use when searching for you online. By incorporating these specific keywords and long-tail keywords into your website content, you increase the likelihood your prospects find you organically.

Delivering Value: Answering your customers' questions is a value add for them. When you become a go-to resource, they are more likely to think of you, recommend you, and conduct repeat business with you.

Authority: While you may be an expert in your field, you can't assume Google or your customers know that. You can showcase your expertise is by answering those questions on a frequently asked questions page or blog post.
5. Acknowledge a Customer is Talking to a Machine
Transparency is the name of the game. Even if your chatbot software is so good some people don't realize they're talking to a machine, someone will. Be upfront and honest about the fact that they aren't talking to a person.
6. Provide Clear & Accurate Information About When & Where Live Help is Provided
Do you ever provide live support to your customers? If so, let them know. Tell them the hours when they can reach someone and how they can reach someone.
For example, BECU's chat service is provided Monday through Friday, 7 am to 7 pm (PT) and Saturday and Sunday, 9 am to 6 pm (PT). During the hours live chat is not available, the chatbot states these hours upfront, letting users know when they can reach a person.
Chatbots vs. Apple Business Chat
Chatbots and Apple Business Chat (aka iMessage for Businesses) are extremely similar. The primary difference between them is where they're hosted and how the history of your chat is kept. Let's break it down.
Chatbots
Incorporated into websites and mobile apps

User must have an account and sign in to save the conversation and/or reference it later

Can be accessed by anyone with a computer, tablet or smartphone

Users typically can't make purchases through a chatbot
Apple Business Chat
Users must have an iPhone, iPad or Mac

Users can retain the conversation and resume it any time they like

Users can reference the conversation anytime they like

Users can often make purchases through Apple Business Chat

Users can delete the chat anytime they want and severe the connection
Are Chatbots or Apple Business Chat Better?
If you are choosing between Chatbots and Apple Business Chat there's no one-size-fits-all solution. The best platform for your business depends on your customer demographic. For customers who have an Apple device, Apple Business Chat offers a much more functional and helpful experience.
However, it's completely valid to be concerned about customers who don't have Apple devices. If Apple Business Chat is your only chat solution, these customers will be left out. This is why most businesses have opted to utilize a chatbot service and Apple Business Chat.
3 Unique Advantages of Apple Business Chat
For customers who do have an Apple device, Apple Business Chat offers some serious advantages, which can help build brand loyalty, increase product enjoyment, and promote repeat business.
1. Allows a Cross-Device Conversation
A traditional chatbot conversation is relegated to the device on which it was started. This makes it impossible to start a conversation on a computer and then move it to a phone if you want to become mobile.
Why would this matter? Traeger Grills is a great example. If you have a question about your Traeger, it's likely you'll start looking for answers from your desktop or laptop. But if you engage with customer support via chat, you may find it helpful to be in front of your Traeger during the conversation — which is next to impossible with a desktop and difficult with a laptop.
Luckily for Traeger fans, the company has both a traditional website chatbot service and Apple Business Chat.
Chatting with Traeger Through Its Website
Chatting with Traeger Through Apple Business Chat
2. Allows You to Reference the Conversation Later
How many times have you learned a helpful fact only to not quite remember it? Your customers do the same. Take the Traeger example above. Not many of us get to enjoy pizza every night. You might forget if you're supposed to grill your pie on a pizza stone or directly on the grill.
With Apple Business Chat you can quickly and easily review your conversation with Marlyn before you get started.
(We highly recommend grilled pizza BTW. It's delicious.)
3. Allows You to Resume the Conversation Later
Did your baby have a diaper crisis? Did you get a call from your great-grandmother? Did the Seahawks score a touchdown and you needed to celebrate? There are a lot of reasons you may have needed to walk away from a conversation with Traeger about how to grill your pizza — or with any other business.
Apple Business Chat allows you to come back to the conversation right where you left it off. You may end up with a different assistant. But because of the chat history, you won't have to start from scratch.
Help Your Business Provide a Better Customer Experience
Need help setting up a chat service? Our team is skilled in helping you define frequently asked questions and answer them. Let's talk about how a chat service could help your business.
Want live chat recommendations? It's hard to beat Intercom. They have grown their service to offer a feature rich selection of options to help your business scale your customer support.
If you have a strong Facebook or Instagram presence, ManyChat is a good option to help manage your Messenger conversations on your business profiles and website.
If your company is just starting with live chat, LiveChat has a helpful entry point with native iOS, Android, and Mac apps to make it easy to respond to your customers. They also have a suite of upgrades to make use of Chatbots and support archives.
There are many choices, but these, including Apple Business chat, are usually the initial services we look at to help our customers.
Whatever service you choose, it helps if they integrate with Zapier, to help you keep any workflows in-sync.
Let our team know if you have any questions.
Additional Reading
Want to get the most your of Instagram? Use the following tips to track and optimize your Instagram performance quickly and effectively.
In the age of COVID, websites, social media platforms, and — most importantly — email are the backbone of successful marketing strategies.
Want to boost your search ranking and build trust with customers? Focus on growing your online reviews — especially your Google Reviews.