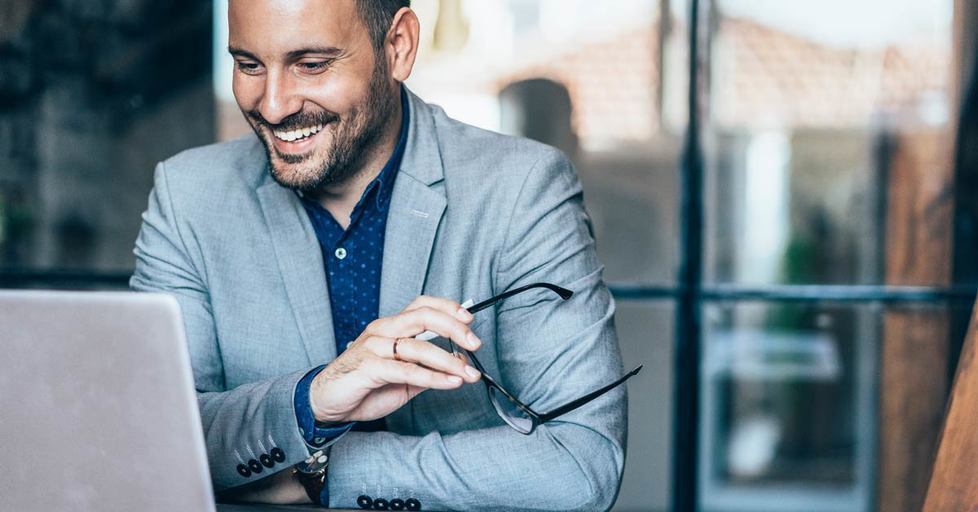 Even before the Coronavirus pandemic sent most of the world into a shelter-in-place status, the majority of the population functioned using the internet. Now, even more so, sales, education, entertainment, and communication rely heavily on digital channels.
In the age of COVID, websites, social media platforms, and — most importantly — email are the backbone of successful marketing strategies.
Email marketing, in particular, offers the highest return on investment (ROI) of any digital marketing tool — delivering 4400% ROI and $44 for every $1 spent, according to Campaign Monitor.
Why is email marketing so essential and what does it take to succeed? Let's explore.
1. Your Business is in Control
Depending on your business goals, social media platforms can be amazing outlets for connecting with your customers. But unless you actually are Twitter, Facebook or LinkedIn — you don't own your profiles.
They could be shut down at any moment. And if that happens, your business will be cut off from all the fans you've invested in connecting with.
But with email newsletters, your business remains in control of your email list. While you may need to change email marketing platforms, no one is going to swoop in and take away your list.
2. Email is a Great Way to Boost Online Sales
In Bernard Marr's recent Forbes article 'Why Companies Turn To Digital Marketing To Survive COVID-19,' he writes that, "In many cases [digital strategy] will be the deciding factor in whether they make it through the tough times ahead."
Even as the country begins to open back up, we can expect to see a seriously slow return to face-to-face meetings. This affects both B2B and B2C businesses.
Luckily email is a great way to stay front of mind for your customers — highlighting products and services, announcing specials, and generally driving interest in sales.
Last fall we helped Vibe Coffee Group with their Shopify Store and photography of their Holiday Coffee offerings in preparation for their Holiday Email campaigns. We updated their Mailchimp Templates, made sure their account was set up correctly and drafted their Holiday sale emails. The campaign delivered an ROI of 6.4 times its cost. Furthermore, it increased the total number of orders by 150% over two months.
This email process has continued to deliver value and offer Vibe reliable sales over the last 6 months, returning 18 times the cost of the project.
But My Business Doesn't Sell Products Online
Even if your business isn't currently equipped to conduct online sales, email marketing can help you broaden awareness. You can always invite people to contact you over the phone, by email or through social media.
3. With a Verified List Your Audience is More Interested
Recent changes to email laws in Europe and California require verified opt-ins from every contact on your email list. While this does place a bigger barrier to entry for collecting email contacts, a verified list sets you up for better long-term success.
Why? Because a verified list ensures each of your contacts wants your email. This means they are interested in what you're offering. They have asked to receive your email. And, they are much more likely to engage with your business, purchase your products, and share your content.
In short, a verified list means much more effective emails – and a lot less headache down the road.
4. Email Lets You Deliver Timely Updates
In the current climate, things can change in a heartbeat. Businesses have had to adjust their procedures, hours of operation, and offerings at a moment's notice. Email allows you to deliver timely updates to your most valuable customers.
And with how connected individuals are to their mobile devices, this puts you in the palm of their hand.
5. Value Breeds Brand Loyalty
Brand loyalty is what turns customers into your advocate. It's not only what makes individuals come back to your business time and time again — it's what causes them to rave about you to their friends, family, and on social media.
By making sure you're sharing valuable information — information that improves the quality of your customers' lives — you reinforce that they are what's important to you.
6. Finding Creative Ways to Repurpose Old Content is Essential
Repurposing old content has never been more essential. The new remote-work status means staff is often stretched thin, budgets are being pushed, and creating completely new content may not be an option.
Take stock of what you've already shared, such as:
How-to articles

Recipes

Reading lists

Kids activities

Employee spotlights

Event recaps

Historical flashbacks

Popular blog posts
There is the potential for all of these items, and more, to be re-shared. For instance, you could take an old employee spotlight and turn it into a multiple-choice question game, inviting customers to test how well they know your staff.
You might create a regular series of kids' activities to help parents find fun ways to keep their children engaged. We have begun doing this for the Redlands Symphony. It features music recommendations, questions to discuss with your littles and a hands-on kids-activity.
7. A Good Email Service with Analytics Improves Performance
Not all email services are created equal. Pick one that:
Will make it easy to draft and send your emails reliably.

WIll make it easy to grow your list with tools and APIs.

Will make it easy to gather data on the effectiveness of your campaigns (with user opt-in, of course).
If your email marketing provider does not match these criteria, you are in for an uphill battle.
Choose Campaign Monitor, Mailchimp, or Drip. The time to migrate will be well worth it.
8. People Crave Personal Messages
Make no mistake about it — people like to do business with people. Finding ways to personalize your business and highlight the human element that makes you function is an essential way to keep your customers' invested in your success.
This might be getting staff to share selfie video talking about their job. It could be a behind the scenes look at a new project. Or perhaps you showcase customers, which is a great way to build trust and spread some love. Remember, people always love being made to feel important.
9. Email Content Can Be Used on Multiple Platforms
Like anything, creating a great email takes time. Luckily, email content doesn't have to just be sent and forgotten. There are a variety of ways to reuse your email, including:
Sharing the link to your email campaign on social media

Use snippets from the email as social media statuses

Turn the email into a blog post
10. It's Not All About Selling
We saved this point for last. Not because it's the least important, but because we know it has the potential to be the most off-putting. As a business owner, why would you invest in something that doesn't result in more sales?
Because increasing your bottom line and growing your customer base isn't always about selling. If all you send are transactional emails, your audience will be less likely to open them. In the long run, this lack of engagement diminishes your ability to sell.
Mix up your product emails with tips, encouragement, rewards, insights and just plain ol' fun.
Get Help With Email Marketing
Need help implementing or running your email marketing campaigns? Our experienced team can help you write, send, and monitor your email marketing efforts to maximize your investment.
We did it with Vibe Coffee, and dozens of other companies since 2006. It's what we do :)
More Helpful Tips for Marketing During COVID
Wish you and your team were more efficient working from home? We use these 9 digital tools to work remotely as a cohesive unit.
The following social media etiquette tips and post examples are designed help you utilize social media for good during these unprecedented times.
Not sure how to make working from home productive? Our team of WFH vets has developed some strategies to boost our mental health and productivity.