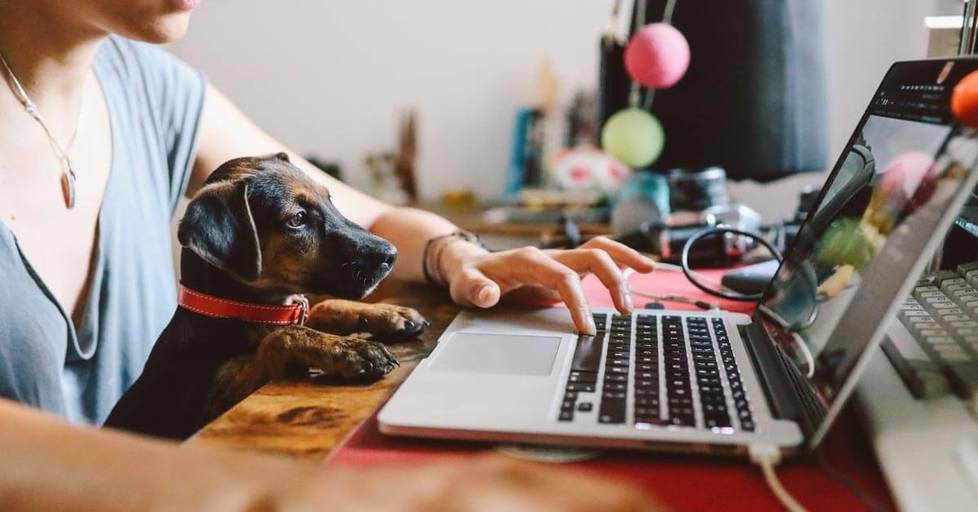 While the day will come when office buildings, restaurants, and concert venues will re-open — life will likely never go back to our pre-COVID status. Businesses and employees alike are realizing first-hand the benefits and potential for remote work. No commuting. More time with family. Lower overhead. Flexible hours.
But a lack of physical face time can sometimes pose difficulties — a reality we've learned over the years as a remote team. But we've also learned that with the right tools, these difficulties can be mitigated and productivity can be increased.
The following are the nine essential digital tools we use to help our remote team work as a cohesive unit.
1. For Tracking Team Projects: Asana
Asana lets you create specific projects, tasks within those projects, and assign those tasks to specific team members. Furthermore, within each task you can post comments, tag team members in comments to alert them, upload images, and adjust due dates.
While most of our team still likes to make handwritten to-do lists for their day, we've found that also using Asana is incredibly helpful. It allows us to avoid doubling up on work, reduces the chance a task is overlooked, and helps us coordinate even when we have different working hours.
2. For Coordinating Social Media: Loomly
We started using Loomly roughly one year ago and have been pleased with the functionality. Their 'Standard' plan is a great buy, but even the 'Base' plan gives you plenty of features over the competition.
The calendar view lets you get a broad perspective of what your sharing, where you're sharing it, and when it's being shared. It has a fabulous 'Submit for Approval' feature if you want to double up on the edits and reviews process. Furthermore, you can grant clients view access so they can monitor what's coming up and take stock of what's been done. Loomly also compiles a number of helpful stats to assist in reporting.
3. For Easily Creating Videos: Lumen
Video has become increasingly important for social media, in particular. But, creating a high-quality video can be very resource-intensive — in both time and money.
Lumen offers an affordable, easy-to-use solution that keeps getting better and better with each update. It not only allows you to upload photos, video clips, and music — it gives you access to a large collection of stock media galleries.
It allows you to control the length of clips, the format of the text, and the placement of text. While it's not going to be a replacement for a professionally produced video, you don't always need something that in-depth for a 1-minute post on Facebook. In fact, Lumen is often more than most companies create and share.
4. For Quickly Making Graphics: Canva
There are times when you need an expertly designed graphic. And then there are times when you just need something that is efficient and professional.
Canva offers that solution that's incredibly user-friendly, for the entire team. We love its wide variety of pre-made templates that can be customized and edited to suit our needs.
If you need to produce engaging artwork for multiple social media platforms and accounts, Canva and can help speed up the process. A lot of times, our team will design unique content and elements and then import them into Canva for the rest of the team to use and compile.
Templates are also available in a variety of dimensions, so you can easily design based on the platform where you'll be publishing. Like Lumen, they are continually pushing out new updates. One of the most recent that we've been utilizing is the ability to make GIFs with moving elements. This is an easy solution to increasing fan engagement on social media. You can also export those GIFs to video so that load faster on the websites.
Another time-saving feature is adjusting the image compression when downloading. This allows you to create a design for one platform, then resize for a website without needing to open Photoshop every time.
Furthermore, it allows you to create brand palettes. This feature helps ensure consistent branding with just a few clicks.
In fact, Canva is so user-friendly, even a freelance writer can use it!
5. For Team Chats: Slack
Slack is not the only messaging platform we use. Our team has a lot of iPhone users, so we've been known to use iMessage. But Slack's functionality makes it ideal
Two primary functions that we utilize are:
Searching Chat History: Slack makes it incredibly easy to search for keywords within your search history — it even pulls out document and image titles.

Tagging Common Topics with Hashtags: Hashtags are another easy-to-use feature. By adding a hashtag to a comment, you can quickly catalog that tidbit and make it easier to find at a later date.
A Shout Out for Basecamp
If you are just starting your WFH journey, Basecamp is also worth considering. It does Team Project Management and Chat really well. Having your project ToDos and chat in one app can make a lot of things easier. We have used it in the past, but more of our team was fluent in other tools.
That is one hidden cost to remember, all these tools take time to use and integrate with your flow. It's easy to slingshot between many, trying all the free trials. Don't do that with your entire team :)
6. For Team Calls: Zoom & Free Conference Call
We use both Zoom and Free Conference Call for team phone chats and client calls. Both of these platforms offer easy-to-use solutions for multiple people to join.
Zoom, in particular, makes it easy to share your screen. This can be a great way to collaborate on projects visually and over the phone.
Free Conference Call is great because sometimes you just need a simple, reliable 3-5 way phone call..
7. For Managing Documents: Google Drive, Docs, and Sheets
Both Google Docs and Google Sheets function almost exactly like Microsoft products, making them a very familiar tool for most users. Once shared with others, you can all simultaneously work on the same document.
Google Drive makes it easy to keep it all together and organized.
Additionally, you can leave comments. This is a great way to collaborate when not everyone is present.
But hands down our favorite feature is the 'Version History' option. The Version History option allows you to see who made what updates when. It also allows you to recover older versions if you (or someone else) accidentally deleted a portion.
8. For Task Automation: Zapier
Think about some of the menial tasks you do on a regular basis, like recording monthly statistics or updating email lists. What if you could automate those tasks? Think about how much time you'd save!
With Zapier, you can. When you consider how much your time is worth (and how little you have of it), automation like this pays for itself.
How specifically do we use it? One of our favorite examples is automating leads from Facebook. Zapier automatically takes the contact data and puts it into the appropriate CRM and newsletter list. This helps ensure no leads are lost, without spending every waking hour monitoring Facebook. We use Zapier every day for many tasks. It's great.
9. For Work Tunes: Pandora
Say WAAAT? Symbol Crash then falls on the floor
Ok. We may be rebels with this choice. But since iTunes nixed its BEST feature ever (shuffling the music of selected albums without creating a playlist — seriously, we don't want 365 playlists, we just want to randomly play music we like), Pandora's become our go-to.
Why? Because Pandora makes work tunes a cinch.
After all, your focus is like a gallon of milk. Every choice during your day pours a little out – until it's empty and you need time to refill. All you gotta do with Pandora? Choose an artist. Boom. You get an unending playlist of songs with similar artists without facing the 'Blockbuster' syndrome (aka knowing what you want to choose until you get there).
Pandora is seriously awesome. Work tunes are saved and you can crush your day.
Oh, and did we say Pandora is great? It is.
What do you use?
Do you and your business have a go-to solution or digital tool? Have you had any speedbumps getting your team firing on all cylinders remotely? Let us know if there any other WFH topics we can shed light on by dropping us a comment or message on Facebook.
More Helpful WFH Tips
The following social media etiquette tips and post examples are designed to help you utilize social media for good during these unprecedented times.
Not sure how to make working from home productive? Our team of WFH vets has developed some strategies to boost our mental health and productivity.
We wrote a similar piece about this topic a few years ago with a stronger focus on production. Some of the production tools have changed, but many are still relevant.