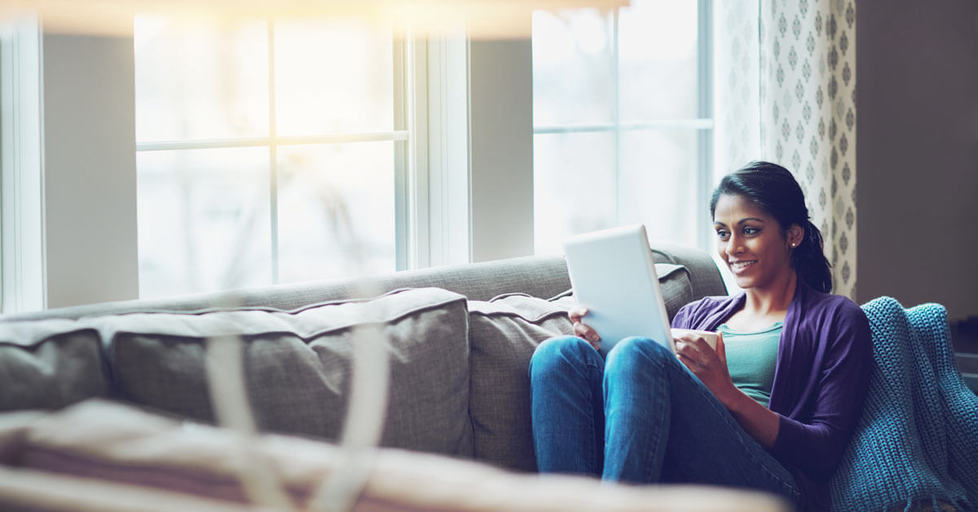 Make no mistake about it — these are unprecedented times. There's no guidebook on how to manage your business' social media presence during a global pandemic — especially one where the vast majority of the population is housebound.
And while we understand knowing what to post can be intimidating, there's something beautiful about using technology to support the community during this health crisis. This is why we put together the following social media etiquette tips and post examples to help you utilize this amazing tool.
Social Media Etiquette During the Coronavirus
Now, more so than ever before, it's essential to use good social media etiquette. As not only a business, but human beings, it's our duty to support one another. By following the following three etiquette tips, you'll position yourself for success.
Post in Real-Time (mostly)
Things are changing so rapidly that scheduling social shares can be precarious — especially if you are posting anything related to the current situation. While you can still use a scheduling app, we strongly recommend reviewing and monitoring any scheduled post closely.
Furthermore, we recommend posting any updates to your business in real-time. It's just too easy for things to shift.
Set New KPIs Based on Conversations and Engagement
While driving traffic to your website and stimulating sales is still a good thing, these traditional KPIs are not always possible during this time. Consider focusing on promoting conversation and engagement with your fans. This can help you retain your customer base so they are there to support you as the dust settles.
That said, if your business can offer online sales and you have been holding out, this may be time to consider launching that option. From restaurants to services to local stores, there have never been so many tools available to start selling online.
Publish with Compassion
Think before you publish. Take a few moments and consider if your update is one that adds value to the conversation. What the world needs right now isn't more doom and gloom. It needs light. Use your social media presence to lift people up.
Whether you're a business or an individual, your words have weight. Use them with purpose.
Do Not Contribute to the Spread of Misinformation
The spread of misinformation during the coronavirus pandemic has been rampant. And it does nothing to promote public health. Unless you're a health official who can really contribute to the conversation in a valuable way, it's not your business' job to use social media platforms to comment on the current pandemic.
8 Types of Social Posts to Share During the Coronavirus + Examples
It's easy to feel overwhelmed when you think about what to share. How do you responsibly add value to the online conversation? What type of content can you share to promote your business during this volatile time?
The following types of posts can help you support the community and strengthen your brand loyalty. We even included examples.
1. Historical Flashbacks
Everyone loves rooting for an underdog. And if your business is like most, it has humble origins. Showcasing how you got your start lets your fans connect with you and be invested in your long-term success.
Furthermore, historical flashbacks offer a subtle way to remind fans you've been here, you've weathered storms, and you plan to be here long after the pandemic.
Examples
Old photos with an explanation.

Multiple choice questions inviting fans to guess dates, like when your company was founded.
2. Highlight Employees
Highlighting employees reminds fans about the human aspect of your business. Not only do fans find it interesting, it's a subtle way to remind folks that you cut paychecks — you support the livelihood of community members.
Employee highlights can also be a way to promote good will among staff. Recognition makes people feel valued and more connected with the company's success — even if they've been temporarily furloughed.
Examples
Profile pictures with details.

User polls inviting you to guess details.

Selfie videos recorded by staff at home introducing themselves and/or sharing details about their job.
3. Provide Educational Info
Most of your house-bound fans are looking for things to do. They need entertainment — especially if they have kids. You can give that to them, one social media post at a time.
Examples
Photographers: Examples about how to frame a shot.

Musical Organizations: Fun YouTube musical clips paired with tips about what to listen for.

Food Producer: Details about how food is grown – or offer an easy at-home recipe.

Dentist: Insights into why flossing is essential.

Naturopathic Doctor: Explanations of why certain foods promote a strong immune system.
4. Share In-depth Product or Service Reviews
Let your fans get to know why your product or service is so valuable.
Examples
Your product being used.

Display your product's durability.

Maintenance tips.

Frequently asked questions.
5. Post Status Updates
Things are changing rapidly. From day-to-day new recommendations are released about everything from social distancing to the length of stay-at-home orders. Let your fans know how your business is responding.
Examples
Updates about your open hours.

Details about how you can be reached.

New options for delivery, take-out or curbside pickup.

Insights into how your business is maintaining a clean and safe working environment.

Adjustments to how your staff is working from home.
6. Announce Daily Specials
Running any daily specials? This can be a great way to move product or stimulate sales.
Examples
First-come, first-served discount on a specific product.

Limited time coupon code.

Bundled deals.
7. Promote User Engagement
One of the best ways to get users to engage with you is by showing them some love when they do!
Examples
Ask users to post pictures of your product and tag them with a unique hashtag.

Respond to all comments on your posts.

Comment on all posts that mention you.

Share posts that mention you and tag the fan.
8. Support Fellow Businesses
While this isn't always possible, look for opportunities to support fellow businesses. As the saying goes, a rising tide lifts all ships.
Examples
Share content from local business partners.

Tag or mention local businesses you support.

Highlight products or services your business' uses.

Say what your appreciate about a local business.
Now is the time to Engage
Be positive. Be real.
Remember Pollyanna's locket? It had a supposed quote from Abraham Lincoln, "When you look for the bad in mankind expecting to find it, you surely will."
Whether Lincoln – or an inspired screenwriter – said it or not, it's true. If you look for the worst during the COVID-19 pandemic, you will surely find it. Don't be in that pile. Instead, be generous and use your social media to encourage your audience. There are opportunities for your business to make an impact. Inaction isn't one of them.
Do you need help to map your plan? Our team of specialists can help you build a content strategy. Let's chat.
Get More Social Media Tips
Nothing builds relationships on Instagram faster than replying to comments on Instagram with an @mention.
The etiquette of how to respond to Facebook comments isn't cut and dry, but with a few simple principles, you can acknowledge your fans and grow a community.
Should you ever ignore compliments on Facebook? Definitely not. If a fan is giving you a compliment, they are engaging you with you. You want to acknowledge that engagement and propel it forward to form a stronger relationship.
Thanking someone on Twitter is about genuinely acknowledging them. And even better is including a thoughtful question in return.
Understanding Twitter etiquette will help you ensure good first impressions and build better relationships.
Why does Twitter etiquette matter? In short, it protects you and your business. Learn how, plus get our free Twitter Etiquette Commandment Cheat Sheet!