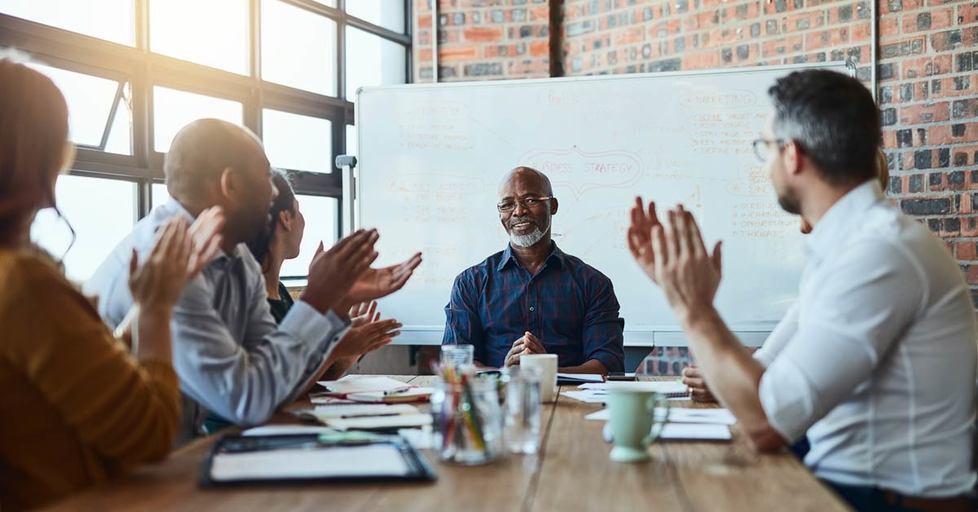 Compliments. They're wonderful to receive. But how do you handle them on Facebook?
It's not always easy to know how to respond to comments on Facebook – especially compliments. Is a simple 'thank you' enough? Sometimes.
Should you ever ignore compliments on Facebook? Definitely not. If a fan is giving you a compliment, they are engaging you with you. You want to acknowledge that engagement and propel it forward to form a stronger relationship.
As a rule of thumb:
The more thoughtful the Facebook complement, the more thoughtful your response should be.Click to Tweet
7 Ways to Say 'Thank You' to Compliments on Facebook
1. Bare Minimum: Like the Comment
Did a fan comment with "Great picture" or "Love this view"? At a bare minimum, like their comment. This acknowledges you read it.
2. Short and Sweet: Thank You
Take the bare minimum a bit further with a short and sweet response. 'Thank you' or 'Thanks' are often all it takes to show a fan you appreciate their engagement.
3. With Some Hashtag Personality: #blushing
This type of reply allows you to start giving your brand some personality. It's not a reply that will work for all businesses or individuals. It's more suited for a brand with some edge.
Additionally, the hashtag '#blushing" may not have the right vibe. The idea is to use your brand voice in your reply. #humbled or #rockon may be more your style.
4. Emoji for Emoji
Whether the complement has an emoji in it or simply is an emoji, try responding in kind. This helps you talk with your fan in their own language.
5. Share the Credit
Does the compliment relate to something accomplished by your team, a specific member of your team or a partner? Recognize them in your response. For example, if the photo praised was captured by a staffer, you might say: Thank you! This was taken by one of our crew. We're incredibly lucky to have such a talented group.
Not only does this response display to your fan that you value your team, it displays to your team that you value their contributions. It's a win-win.
6. Give Some Context
You posted a video from a community fundraiser in which your company participated. A fann complimented it. Take the simple 'thank you' a bit further by sharing something about the event. It may be that this fundraiser has particular meaning to you or a staff member. It may be you love the community in which you live and relish the ability to support it.
Giving some additional context within your response helps the fan get to know you (aka your business) better.
7. Ask (or Answer) a Question
Asking a question is a great way to encourage further engagement. Did a Facebook fan compliment a photo you shared of getting coffee at Walnut Street Coffee in Edmonds? Thank them for the compliment and ask if they've ever visited Walnut Street Coffee. (Which…if you haven't, you should. It's awesome.)
Did a fan compliment your photo of the Space Needle and ask you where you took the photo? Thank them and answer their question within your response. Questions are a huge signal of interest. You want to encourage that interest whenever possible.
Get Help Managing Your Facebook Presence
Find the idea of creating content and responding to fans on Facebook overwhelming? It's not uncommon to be so swamped with the day-to-day of business that you don't have time to manage your online presence. Our creative team is skilled at helping businesses and individuals develop and manage their branded Facebook presence.
Let's talk about how Facebook could help you start achieving your business's goals. .
More Facebook Tips
Build stronger, more familiar customer relationships through Facebook Messenger with these 9 tips.
Have you tried content marketing, but not seen increased leads? Social media integration helps you reach your audience. Read our tips to see growth.
Nothing builds relationships on Instagram faster than replying to comments on Instagram with an @mention.