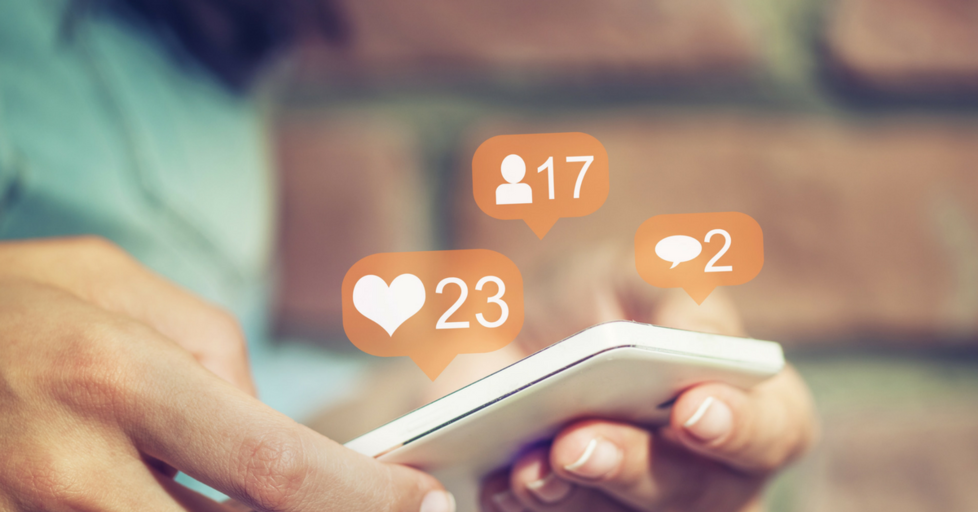 If a tree falls in the woods and there's no one there to hear it, did it make a noise?
Yes! Because things do exist beyond our perception :)
But philosophy aside, how does this relate to content marketing? Does a blog post matter if no one reads it? Does it increase the value of the brand? Does it support the search ranking of the site? Does it add a signal that cuts through the noise?
Those questions are harder to answer and why social media integration becomes essential to any successful content marketing plan. Social media is one of the best ways to distribute your content to potential customers and amplify your reach.
Social media integration is essential for content marketing success. It's one of the best ways to reach customers.Click to Tweet
Always Optimize Content for Social Shares
Social media platforms (like Facebook, Twitter, and LinkedIn) allow you to display a link preview. This typically includes:
Each platform has a specific code that can be used to control the information displayed within your link preview. For some platforms, like Twitter, their specific code must be present in order for any link preview to even be displayed. (Twitter calls these link previews Twitter Cards.)
Other platforms like Facebook and Pinterest use Facebook's Open Graph protocol.
The Open Graph protocol is the base for most link previews, but be sure to check the docs on Twitter and Pinterest specifically – they do add their specific tags.
Optimizing your content with link previews ensures your business gets the best online real estate possible. Additionally, in an effort to combat fake news, Facebook has made changes to how link previews are shared. The ultimately gives link previews more weight than links shared with an image.
Link Facebook Comments to Corresponding Blog Posts
Engagement is one of the essential cornerstones of any content marketing strategy. The more you get folks to interact with your business, the more likely they are to convert.
Linking Facebook comments to their corresponding blog post allows you to showcase and increase fan engagement.
Publish with Engaging Status
Don't just expect your fans to share your content. Share it yourself. Publish each post on your preferred social media platforms with an engaging status. Ideally, you want your social media status to include a clear description of what the post is about and an engaging call-to-action.
Boost Your Post
Particularly on Facebook, it's a pay-to-play ballgame. The organic potential for a post is very small – especially if you have yet to build a large fan base.
Not sure you want to pay to boost your post? Consider the investment you made in creating your post. Your return on investment (ROI) won't be very good if you don't get anyone to read it.
Even $7 can have a substantial impact on the reach of a post. Boost it for a week at a $1 a day. Look at the engagement stats. Are there likes, or even better, more shares? Are people clicking the link? Is there a lack of negative feedback? Then after the the first 7 days, boost it again for longer.
Watch the response. Not every post is going to get stellar results, but you need to boost them. You can then use the data and traffic stats to help you decide what content resonates better with your audience.
In time, you can use the traffic on your site, customer interest and customer behaviors to create custom audiences.
Not sure you want to *pay* to boost your post? Consider the investment you made in creating your post.Click to Tweet
Social Media Integration Boosts Conversions
We've found integrating social media with our clients' content marketing campaigns substantially increased clicks, engagement, and conversions.
As part of the content marketing strategy we designed, implemented, and managed for Tru Health, a Santa Rosa based naturopathic medical clinic, we:
Optimized each blog post for social shares

Drafted share-ready statuses for their key social media platforms

Published each post to their key social media platforms

Boosted posts, as appropriate

Monitored each post for engagement and responded to fans
This social media integration contributed to a 60% increase in new customer conversions over the course of a year.
Have You Tried Content Marketing for Your Business?
Have you tried content marketing but struggled to see measurable results? Our creative team is ready to answer your questions and help you meet your business goals. Contact our team.
Additional Social Media Tips
Nothing builds relationships on Instagram faster than replying to comments on Instagram with an @mention.
Build stronger, more familiar customer relationships through Facebook Messenger with these 9 tips.
The etiquette of how to respond to Facebook comments isn't cut and dry, but with a few simple principles you can acknowledge your fans and grow a community.