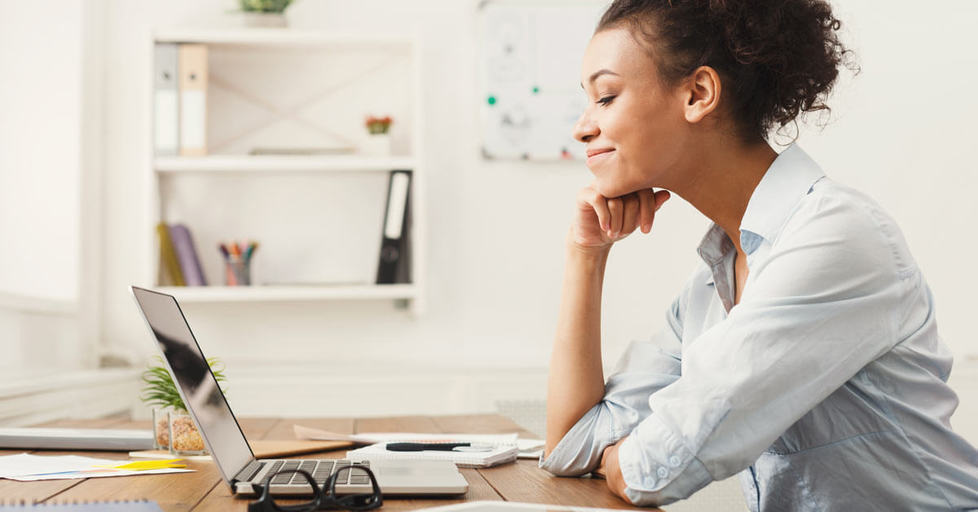 Live chat allows businesses to provide a better user experience and increase sales. Here at RWL Design we've seen this first hand. Our clients using live chat have seen roughly a 9% increase in their Average Time on Page.
The idea of 'live chat' has been around for quite some time. Its origins date back to 1998 when Jeremie Miller invented the open-source technology on which most live chat code is built. Yet businesses, especially small to medium-sized, have been slow to capitalize on this robust tool.
Benefits of Having Chat on Your Website
Pushback is often attributed to a business' focus on building relationships. Yet, both experience and data show us that live chat can actually help strengthen relationships. The 2018 research study published by HubSpot shows that, "82% of consumers rate an 'immediate' response as important or very important when they have a marketing or sales question." Consider how practical it is to provide an immediate response over the phone or in person during regular business hours — let alone 24/7. Luckily, live chat can help bridge this gap by providing the following benefits:
Answer Quickly — Live chat technology allows you and your staff to quickly and easily answer questions from multiple customers.

Keep a Digital Record of Conversations (when customers give you permission to do so) — Many live chat services allow you to keep a digital record of a conversation attached to a specific customer profile. This can help you provide a more personalized experience the next time the customer reaches out.

Pre-programmed Bot Responses Help You Stay Present — While there's no replacing the human touch, manning live chat 24/7 is not practical for most businesses. Many live chat services allow you to create pre-programmed bot responses based on keywords and phrases in a customer's question. This lets you to easily answer common questions even when you're not there.
Chat Options for Your Website
There are a variety of service providers who can help you leverage live chat technology. The following are the top three in the industry for their functionality, customization, and price point.
Like its namesake, LiveChat allows live communication. Installed on your website, customers can ask questions without ever leaving your domain.
During and after the chat customers can provide feedback. Agents can open support tickets and view the chat history to ensure they never miss a beat. And, you can continue monitoring and engaging with customers from your mobile device — meaning if you're on the run, the conversation doesn't have to end!
An embedded live chat solution for your online presence lets you and your team connect to the people visiting your web properties, in real time.
LiveChat has a Google Analytics integration so you can keep track of important information like, how many people clicked your ad, viewed critical content, and started a conversation.
In addition to providing live chat services and bot responses, the beauty of Intercom is that it can be highly personalized. Not only can the chat widget be branded to match your business, it can be formatted to include the information you deem most useful, such as:
Accessing your help center

Requesting a demo

Scheduling an appointment or phone call

Viewing order status
It's also important to note that Intercom is a self-contained messaging platform. This means your visitors are not required to log into another web-based platform (like Facebook or Twitter) to utilize it.
Intercom plays nice with Google Analytics, too, so you can easily monitor events and engagement. In our own experience, this has been helpful so we can better understand what sources of traffic gravitate to live chat solutions vs traditional contact forms.
It also has a scaling feature set that allows you to pick the features you need right now and what will be useful down the road.
ManyChat offers many of the same core solutions as other live chat providers, in that it harnesses the power of both bot responses and personalized live chatting. What differentiates ManyChat is that it utilizes Facebook Messenger for its chat feature. This means you can use ManyChat to send messages to your Facebook 'Messenger subscribers.'
If you aren't familiar with Facebook Messenger, it's like email, but connected to your Facebook account. Like subscribing to an email newsletter, Facebook users can subscribe to your Facebook Messenger list — allowing you to contact them directly about anything from announcements and sales to unique opportunities and special occasions.
In fact, Beerud Sheth, founder of Elance, went so far as to say that Messenger marketing is," the next frontier for business growth."
Email has reliably had high ROI - on average $38 for every $1 spent. But, engagement with Messenger can be 2-4 times higher — meaning you can get a similar or greater result by reaching less people.
The other clear benefit of ManyChat is it has a sliding pay structure. This allows you to scale your account to your business' needs.
Keep in Mind: Setup & Maintenance Costs
Remember, with all of these options, there are costs beyond their monthly service fee. You'll need time to set up autoresponders, chatbots, and test the process. Plus, if you go the route of ManyChat, you'll want to be sure your Facebook page is up-to-date, has a consistent posting schedule, and is being regularly monitored for engagement.
It may be helpful to consider a Zapier account as well. Zapier is a MarTech service that can connect data from actions across different services. For example, you can use Zapier to send engagement data to Google Analytics from actions users take using ManyChat.
Start Utilizing Live Chat
Is live chat right for your business? Let's talk about your business' needs and explore whether live chat would help you improve customer relationships and increase sales.
We have used each of these services to help our customers communicate more efficiently with their audiences.
They are all great options – and offer a solution to meeting the growing message channel. Let's have a conversation to see what's best for your brand.
More Helpful Marketing Tips
How do you use analytics to increase sales and improve your bottom line? The first step is to make sure they are tracking correctly.
Is it really worth investing in content marketing? Yes! Content marketing is a highly effective and affordable strategy to increase your online leads.
Want to get the biggest ROI for your Facebook investment? Make sure you have access to the expertise, skills, and know how needed. An established design and marketing agency not only invests in their people's development, but their team is also using those skills on daily basis, so your business can benefit.
Has a compelling case study made you want to redesign your website? Every site can be better. But before you toss the entire thing, do some research to ensure you see real results.