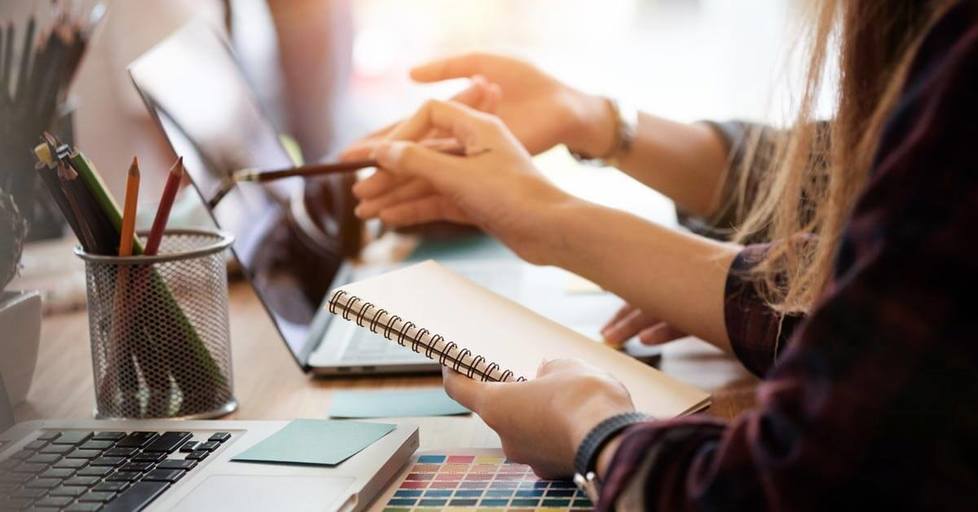 It happens. There's a new trend sparked by a flashy project launch complete with a compelling case study. It makes headlines and now you don't like the look of your website. It feels outdated and you want to do a redesign.
We get it. And to be honest, we'll never tell you not to update your site. Every site can perform better.
Problem is, updating your website isn't about picking layouts, colors, and animations you saw on example.com or read about on Wired.
A successful website has very little to do with your personal preference. Rather, the best websites are designed to meet your visitors' needs and help them accomplish the goals that are most significant for your business.
As a business owner or company representative in charge of managing the site, you don't need to lead the charge on the re-design. (Relieved?) You just need to know your site's purpose, who you're trying to reach, and why new customers should choose your company over the competition. (That's more than enough to tackle.)
The design decisions will fall into place when you can:
Identify your business objections (aka your mission)

Audit your site for problem areas

Know the barriers your customers face

Understand how your goals solve your customers' problems

Know what browsers and devices your customers use

Understand the language your customers use to talk about their problems and your solutions

Write the appropriate content to make the best argument why choose you
This post gives you an outline of how to tackle a website redesign based on evidence and user feedback.
What's Your Mission?
If your mission is simply 'more sales,' then pop on over to Walmart and try to compete with the big box stores. Hate to break it to you, but people don't give you their business simply because you want more sales.
What you need to consider is what your business does? What problems do you solve? What do fears you assuage? What desires do you fulfill? This is your mission.
Is Your Website Communicating Your Mission?
Does the language currently on your site communicate your mission? Does it use the terms your customers are actually using? That's key.
For example, say you sell croissants. Your mission is to deliver handheld love, one flaky croissant at a time. That's a lovely mission. The only problem is, your customers are looking for 'buttery breakfast pastries.'
This example is a stretch, but shows how you think about your mission is being presented and how your customers may be interpreting it. This doesn't mean you have to change your mission, you might just need to rework how you communicate it. Often, you'll want to look for other ways to incorporate the terms your customers are actually using.
Not only will this help improve your site's overall rank, it will help you better resonate with your customers. Using the terms they use is like going to a foreign country and speaking the language – it's the secret sauce to connecting and building relationships.
Identify What Components Are Working and What Aren't (aka the site audit)
As the saying goes, 'Don't throw the baby out with the bathwater.' The same principle applies when you're redesigning a website. Don't simply chuck the entire thing. You don't have to reinvent the wheel. You want to keep the components that are working.
Determining what's working and what's not, isn't a matter of personal preference. It's about research. It's about collecting data so you can make educated decisions.
4 Tests to Determine What's Working and What isn't on Your Website
Poll Recent Customers – Set up a poll to recent buyers to ask them about their experience. Most importantly, you'll want to ask if there were any barriers they faced that almost stopped them buying.

Email Surveys – Have a list of loyal customers? Great! Send them a survey asking for their feedback.

Run a Usability Test – Sites like Useability.com allow you to hire people to actually use your site. Send them a task you want them to complete and you can watch as they complete it. This will show you any hiccups they may be facing.

5 Second Tests – The 5 Second Test is another good way to see if your branding and purpose is clear. Sites like UsabilityHub allow you to share screenshots with unbiased third parties to get their feedback after glancing for just five seconds at the image. One of the best things about these tests is that they can be done throughout every stage of development — allowing you to make strategic decisions as you move forward.
Always Compare Quantitative and Qualitative Feedback
Simply collecting the data isn't enough. You still need to do a heuristic analysis of what it's telling you. The requires comparing your site's current analytics and the qualitative feedback you get from tests.
What are the patterns of your customer's journey? Do they fall off during an important step? Are there pages broken in your sales funnel? How does this compare to user feedback? Does mobile traffic or specific desktop browsers hint at issues of performance or page speed?
Knowing what real problems exist will help you make design and content changes that affect real change - that impact your business in a meaningful way.
Research Online Competitors
In the big game of Google Rankings and Search Engine Optimization (SEO), it's not simply enough to create a website that follows best practices. You need to create a website that outshines the competition — especially in the eyes of Google. In a nutshell, it means your site is secure; fast; and offers a compelling, easy to identify, answer to the search query.
To do so, you need to know identify your digital competitors and evaluate where they currently stand SEO wise. If they have a poorly optimized landing page that's ranking for a specific keyword, that gives you a great opportunity to 'jump rank.' Targeting that keyword with a better, more comprehensive landing page (or blog post) can allow you to capture their audience for your own.
Monitor and Update ALWAYS
Designing a website isn't like designing a new kitchen table. You don't just put the pieces together, plunk it down, and leave it be. It's a constantly evolving thing that needs to be adjusted and updated as the internet changes.
This means you need to monitor your website's performance through analytics and user experience. And, you need to regularly make updates to strengthen it.
Large companies like Booking.com or REI make web design look easy, but they are actively testing and iterating their user experience to make it better - and more profitable for their business.
Don't launch and be done. Don't copy a design because you like it.
Choose to understand, look outward, and make informed decisions on what will make your site better.
You – and your company – will be a lot happier with the result.
Does Your Website Need to be Redesigned?
Great question! Our design team can help you evaluate your current site to determine if it needs to be redesigned or if it would be best to make strategic updates to your current site.
Let's chat.
Additional Marketing Tips
Need a quick brush up on content marketing and how to get the most out of your investment? We've rounded up 5 of our favorite posts, scaled them down to bite size pieces and added a 'quick takeaway' to each. Enjoy!
Want your website to start delivering real results? Content marketing strengthens your existing marketing strategy by offering real, long-term results.
Have you tried content marketing, but not seen increased leads? Social media integration helps you reach your audience. Read our tips to see growth.