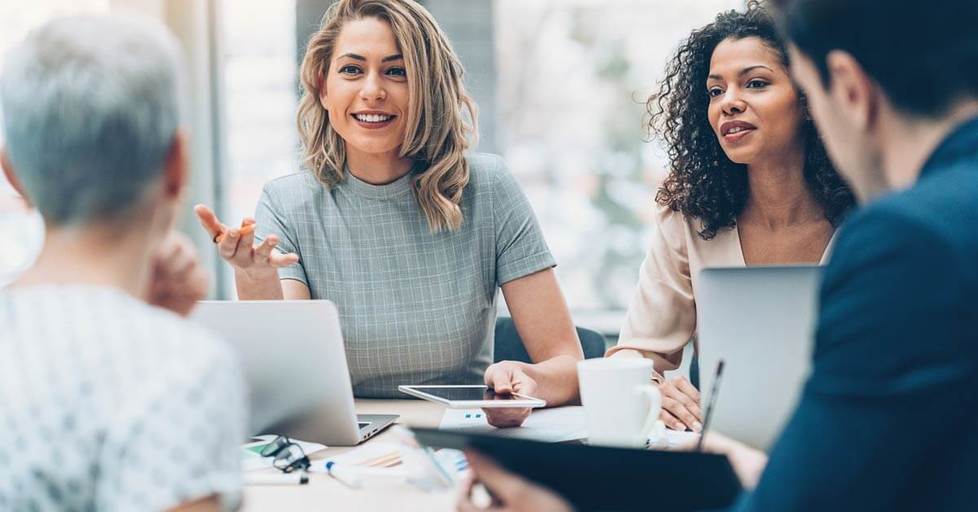 From big corporations to small businesses, Facebook offers a marketing platform that offers huge returns — if you have the skills and the time to use it. While every business should have some sort of Facebook presence (that's where your customers are), developing content and managing your Facebook page can be overwhelming.
Partnering with an agency to manage your Facebook presence can give your business the competitive edge needed to reach your goals. Discover the top nine reasons to utilize an outside firm.
9 Reasons to Utilize an Agency for Your Facebook Management
1. Broader Skill Set
Most small to medium size businesses simply don't have the bandwidth to hire an expert designer, SEO specialist, content creator, and social media manager. Nor is it common that one person excels at all of these roles.
Because as they say, a jack of all trades is a master of none. Working with a design and marketing agency gives you access to a vast array of skill sets — letting your business diversify your marketing efforts without sacrificing quality.
2. Expertise
Not only does a design and marketing firm give you access to a broader set of skills — it gives you a high level of expertise. Because the team members are professionals in their given role. They've spent years studying, utilizing and perfecting what they do.
They're not a summer intern working for college cred. This is a team that's been around the block enough to know how important your success is. And, to make it happen.
3. Cost
As valuable as employees can be, they are also expensive. There are the obvious expenses associated with an employee like health insurance and PTO. But there are also the less obvious expenses like office space, recognition programs, HR management, office supplies, and other extraneous costs.
This is why partnering with a design and marketing team to manage your Facebook presence is typically less expensive. The yearly fee is often less than a salary and you don't have all those extra costs.
4. Ongoing Education
Social media and the web is rapidly evolving. It's not uncommon for changes to be made to best practices and algorithms multiple times in a month. Which means, your staff has to constantly be learning. This requires both the budget to pay for and the time it takes to receive that ongoing education.
This is why good marketing agencies invest in their people. They give them access to the necessary classes to hone their skills. And they give them the time to take said classes.
5. Reporting
How do you know if Facebook is actually helping your business? Because no smart business person wants to spend bad money after bad. That's just wasteful.
As the owner or manager, it's probably not in your best interest to comb through analytics and evaluate whether key performance indicators (KPIs) are showing positive results. This is why reporting is so essential.
Your social media team should be providing monthly updates about how the page is performing and what updates they plan to make moving forward. This allows you to quickly and easily adjust the best use of your marketing budget.
6. Scaleability
To increase the overall production of an in-house team you have to hire more employees or contractors. This means added salaries, added daily expenses, and the added cost of onboarding new staff. That's why scaling up in-house can be a long process.
When you're working with an agency and you want to make a big push by ramping up your efforts for a few months, all you have to do is pick up the phone. They handle the planning, additional man hours, and implementation.
7. Equipped Toolbox
Toolboxes aren't saved just for design and remodeling companies. Marketers have tool boxes too. It just happens that some of those tools are online. When you're managing your Facebook presence in-house, it can be difficult to know which tools are worth the investment.
Do you need a nice digital camera? Does your marketing department need a robust analytics software? Which one? Should you have video editing software? What program should you use to create detailed graphics and which one should you use on the fly? E
A good marketing agency is constantly researching and testing the best tools of the trade. This means their toolbox is equipped with worthwhile investments, allowing you to maximize your spend.
8. Disaster Management
We never want anything to go wrong, but things happen. Your Facebook management team needs to have the chops to respond promptly and professionally to any issues that arise. Because the last thing you want is for a small hiccup to become a major public disaster.
Learn how to mitigate bad customer comments on Facebook.
9. Project Management
Knowing how to use a social media platform is only part of the job. Your Facebook management team needs to also be able to look at the big picture and how Facebook plays a role in your overall marketing plan.
This means having the project management skills to either collaborate with your other marketing teams or spearhead your campaign, so all platforms are working cohesively towards the same goals.
Get Professional Help with Your Facebook Presence
Take your Facebook efforts to the next level. Work with a creative team of professionals who can help you develop a content calendar focused on your goals.
Let's Talk About Your Best Options
Additional Facebook Insights
The etiquette of how to respond to Facebook comments isn't cut and dry, but with a few simple principles you can acknowledge your fans and grow a community.
Build stronger, more familiar customer relationships through Facebook Messenger with these 9 tips.
It's not new news. Video rules the land of Facebook. With its moving graphics and substantially lower cost-per-engagement, video outperforms all other types of Facebook posts. But what in the world should your business make videos about? Learn how!