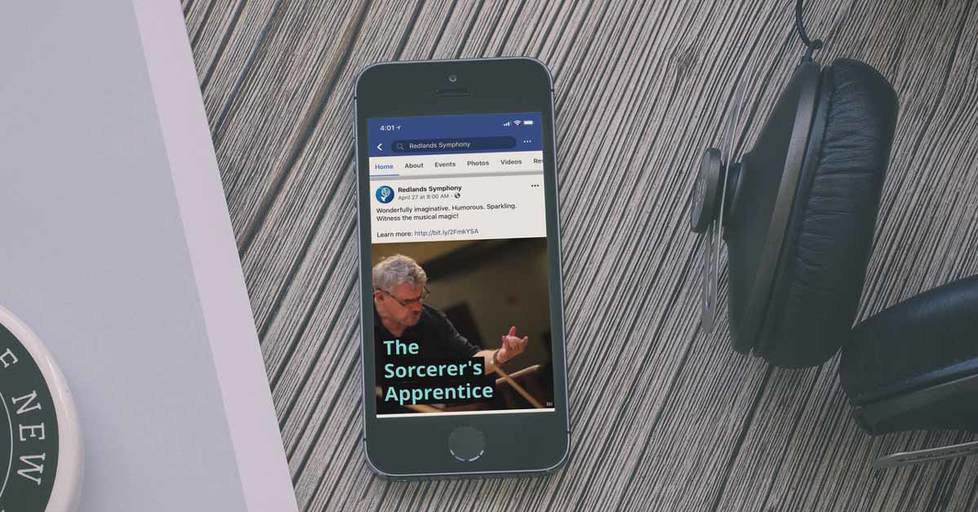 It's not new news. Video rules the land of Facebook. With its moving graphics and substantially lower cost-per-engagement, video outperforms all other types of Facebook posts. But what in the world should your business make videos about?
Definitely not cats.
Unless you sell cat food or cat doors or run a Sunday support group for cat ladies learning to publicly embrace their passion.
Or, occasionally, if Your CCO (Chief Cat Officer) happens to be a cat and has something important to share. We ourselves share the occasional CDO (Chief Dog Officer) morale message. That said, let's keep moving.
The best Facebook video communicates who your business is, what products and/or services you provide, and delivers value to the viewer. Great video also captures your fan's attention in the first three seconds, delivers value, and is not dependent on sound.
To help you wrap your head around Facebook video, we're outlining seven potential topics and four ways to create Facebook Video.
7 Facebook Video Topic Ideas
1. Popular Blog Posts
Dig into your analytics. Look at which of your blog posts have gotten the most organic traffic. Those 'evergreen' posts are a great place to start. (Evergreen posts are blog posts that remain relevant and attract web visitors, months and even years after they've been published.)
Not only does the traffic signal your fans are interested in that particular content, the post gives you an easy script to follow. Headers or lists can quickly be turned into the key points of your video.
Does the post have more than one list? A good rule of thumb is to have each video focus on an individual topic. In instances such as this, it can be helpful to create more than one video, focusing each new piece on a specific list.
2. Products or Services
Videos can be a great way to introduce potential customers to your products and services. Use this platform to showcase the product in action, highlighting the unique benefits.
This could include showing specialty features and accessories. You may consider showing different size and color options.
3. Testimonial
It's one thing to boast about how great your company is. It's another to have a third-party boast for you. The former looks a little self-indulgent. The latter can significantly encourage potential customers to go with you.
Testimonials can be as simple as an attributed text blurb or as in-depth as a video interview. You may consider pulling quotes from a reputable publication or historical figure to lend further clout to your product or service.
4. How-Tos
You most likely can't be there in person with each customer to explain how something should or will work. A video is the next best thing. This is particularly true when paired with clear written instructions.
Because combining the visual and written allows you to engage multiple senses at once, you can form a better bond and better educate your customers. Ultimately, this provides a better user experience and customer retention. These topics could include:
Assembly (the proper order and technique for assembling a new item)

Use (the proper way to safely use your product)

Scheduling (how to quickly and efficiently schedule an appointment)

Re-Style (how to use the product in a new way, such as multiple ways to wear a scarf)

Event Previews (share highlights for an upcoming event)

Exercise Tips (great for a gym or personal trainer)
5. Employee Spotlight
You may also want to use video as a way to introduce members of your team. This can help humanize your business. It also can help build goodwill among your staff. Being highlighted publicly can help reinforce your appreciation and encourage others to contribute similarly.
Employee spotlights might include:
Get to Know Yous

Award Recognition

New Hire Introductions

Lifetime Achievements

Fond Farewells
6. Partner Spotlight
Like an employee spotlight, a partner spotlight is a way to recognize businesses and organizations with which you work. This is an excellent way to strengthen your bonds, create shareable content, and highlight the benefits of partnering with you.
7. Announcements
Have some big news coming up? Video is a great way to introduce it to the public. From reaching a milestone (such as 20 years in business) to achieving a goal (such as donating $30K to the local charity of your choice), a video can allow you to give a tone of voice to your message – helping to humanize your brand.
4 Ways to Create Facebook Video
1. Smartphone DIY Videos
The camera quality on smartphones these days is pretty astounding. Plus, fans are typically not expecting a completely polished video. We don't recommend dropping your pants around your ankles or wearing an Elmo costume. That being said, your Facebook video doesn't have to be a masterpiece.
Discover 3 tools to help you easily create great Facebook video on your smartphone.
2. Slideshow Videos
Another way to create video is with no video footage at all. A slideshow video features multiple still images that slide into and out of the frame. The simple movement of one image after another acts as an engagement hook, encouraging your audience to want more.
3. Videos with Captions
According to Digiday, a social media and marketing focused news agency, '85 percent of Facebook video is watched without sound.' This means, if your audience will depend on speech to understand your video, they are likely to no understand it. Adding captions allows you to communicate, even when your audience has you muted.
Plus, if you ever post your video on YouTube, the captions help your video be found. But, please, do not use auto-caption features. Take the extra time and write correct, matching captions. More people than you think with read them.
4. Professional Video Production
As the name would suggest, a professionally produced video will make you look good. When you work with a videographer, they understand lighting and camera angle. They can control sound and add special effects, if needed. Furthermore, they can brand your video to make sure your presence is consistent across multiple mediums. However, there is a definite cost involved.
Need Help Getting Started?
At RWL Design our creative team can help you learn how to easily create video in-house, using the smartphone DIY technique. Additionally, we can help you easily create videos with captions that look professional and engage your audience. If you need a professional production, we've got the contacts to make that happen, too. What are you waiting for?
Let's talk about how to use video to help your business get more Facebook engagement.
Additional Facebook Tips
Tired of feeling like Facebook stats are just numbers that don't mean anything? Discover which Facebook stats to pay attention to and why, because the right analytics can help you make strategic business and marketing decisions.
Build stronger, more familiar customer relationships through Facebook Messenger with these 9 tips.
The etiquette of how to respond to Facebook comments isn't cut and dry, but with a few simple principles you can acknowledge your fans and grow a community.
P.S. In case you made it all the way through article, and had the discipline to not click our CDO link from Mia, here you go.. Our team would much prefer you read another great article, but what can do you do?