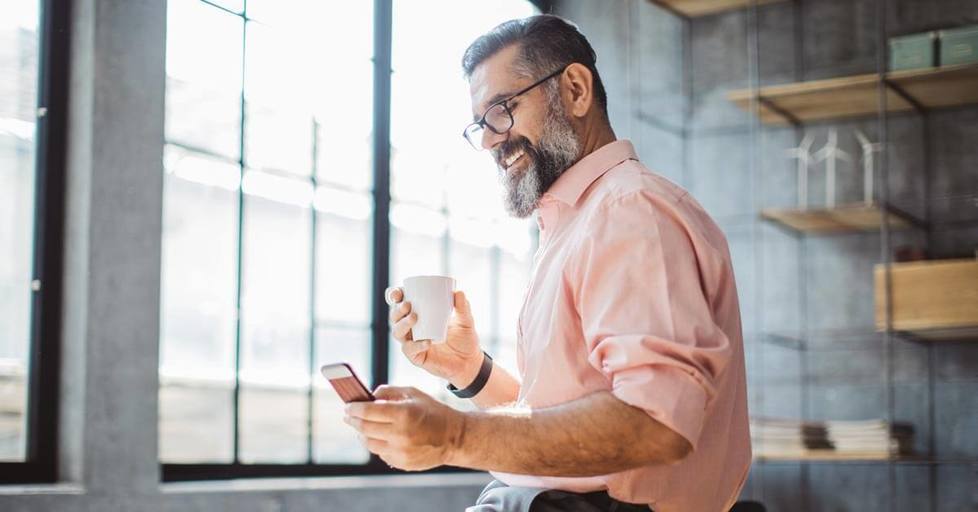 As many qualms as you may have about the social media giant, there's no denying Facebook can be used as a marketing powerhouse for big and small businesses.
But how do you know if Facebook is actually helping your business? What makes Facebook a worthwhile investment? No one wants to pour bad money after bad money into a marketing funnel that doesn't work.
In this post, we'll explore how to evaluate if Facebook is helping your business grow and what it takes to have success on Facebook.
5 Ways to Know if Facebook is Helping Your Business
1. Facebook is an Investment
Free is a very good price. But as the saying goes, 'You get what you pay for.'
If you imagine you can sign up for a free business page, post a few cat videos, and watch the sales role in — think again. Creating and managing a Facebook page takes time and time is valuable.
To successfully run a Facebook page, you'll either sacrifice your own time or you'll pay for someone else's. This might be an inhouse person or an outside marketing firm. The right person for the job has the bandwidth to take it on and the expertise to do so. This means they need the skills to:
Develop a strategic content calendar based on your business goals

Create compelling content

Embrace your business' voice

Post to Facebook

Mitigate any issues that may arise

Actively engage and develop online relationships with your audience
2. Facebook Success Begins with KPIs
More sales and a greater revenue are common goals. But often, other goals need to be met to achieve these. This is where key performance indicators (KPIs) are so important. KPIs allow you to establish the smaller steps it takes to reach your end result.
In the case of Facebook, these KPIs are essential to determining value. Your Facebook KPIs could include:
Email List Signups

Increasing Page & Post Shares

Increasing Your In-Store Visits

Increasing Phone Inquiries

Increasing Repeat Business

Educating Your Client Base About Your Product or Service's Benefits

Increasing Traffic to Your Website
Facebook's Tracking Pixel is Essential to Measuring Success
In the land of online marketing, accurate analytics are like gold. Because without them, your marketing efforts are a lot like playing darts in the dark.
Facebook's tracking pixel allows you to get an accurate picture of how your fans move from Facebook to your website. It gives you the ability to see which ads are most effective. And, it empowers you to remarket to website visitors.
If your pixel is set up correctly, you can monitor signals like:
Pageviews

Engagement with Important Content

New Leads

Add-to-Cart Events

Purchases
These signals, help you clearly gauge the ROI of ads and effort spent to promote your profile. Without them, it is very hard to track conversions from your content.
3. Facebook is Pay-to-Play
In the early days of Facebook marketing, businesses big and small could take advantage of organic reach to increase their fan base and engage with followers. Gone (mostly) are those days.
There are still some instances when a Facebook post will go viral without any ad spend. But those instances are few and far between. Hoping for one is like panning for gold. Generally speaking, if you want to see success on Facebook, you're going to pay-to-play.
This means, your business will need boost posts. And it will need to run targeted ad campaigns.
4. Don't Skip Facebook Business Manager
If you are serious about utilizing Facebook, be sure to set up – or upgrade to – a Facebook's Business Manager account.
This gives you better controls to manage what roles your in-house or chosen marketing firm has access to.
It also gives you better tools to verify your business and domain. This helps your page's organic reach and gives you better publishing options when you promote content from your site or blog.
Business manager also will help you prevent issues like losing access to your own page. You'll get immediate ROI by limiting issues that could take days to solve.
It's worth the extra setup.
5. Don't Assume Facebook is Only About Ads. Your Page Needs Love Too.
While Facebook is a pay-to-play merry-go-round, don't make the mistake of neglecting your page. Facebook is still a social platform. This means businesses that use it successfully engage with their fans.
They are available to respond to comments and private messages. They acknowledge user reviews. They provide helpful tips. And, they regularly post content users find valuable and interesting.
This means you're publishing something on your page a minimum of 4 – 5 times a week. It means checking your page at least once a day. And, it means being willing to take a big, deep breath if something goes haywire and handling it with grace.
Because something will go haywire. It's inevitable. The key is to be present, because your fans are present. That's one of the things about Facebook — your customers are there, whether you're there or not. If you're not there, it's your fans who get to steer the ship.
Get Help Managing Facebook
At RWL Design our creative team knows the nuances of developing content, managing a page, and creating successful ad campaigns. We partner with your business to get to know who you are and what you stand for, so we can help you accurately communicate online and achieve your goals.
Let's Grow Your Social Presence
Additional Facebook Insights
It's not new news. Video rules the land of Facebook. With its moving graphics and substantially lower cost-per-engagement, video outperforms all other types of Facebook posts. But what in the world should your business make videos about? Learn how!
Build stronger, more familiar customer relationships through Facebook Messenger with these 9 tips.
The etiquette of how to respond to Facebook comments isn't cut and dry, but with a few simple principles you can acknowledge your fans and grow a community.