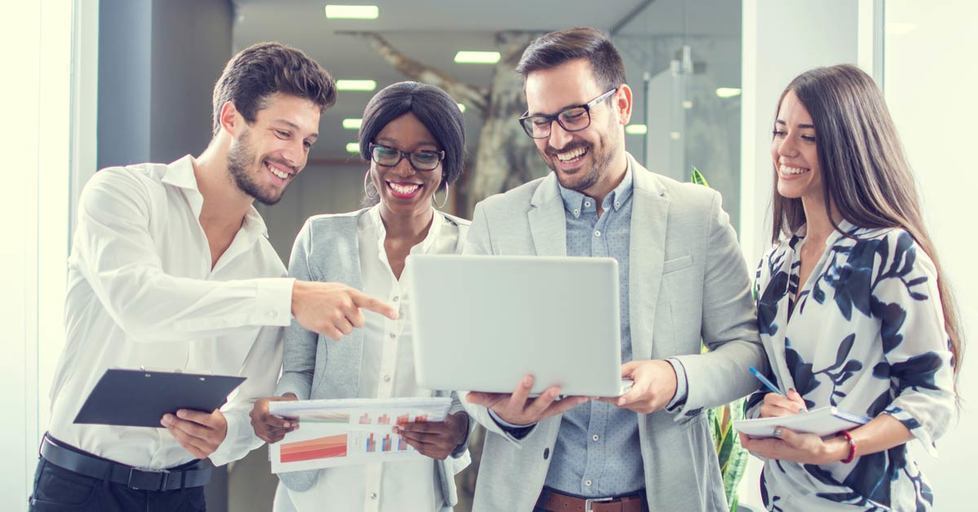 The idea of increasing sales and improving the bottom line isn't new news. They are important goals for any business owner. But the practicality of how you make that happens and how you measure your success, isn't always simple.
In the following article, we're going to explore why analytics are essential to identifying your highest revenue generators and fine-tuning your sales process.
Use Analytics to Track Your Sales Funnel
Whether you're a B2B or B2C business, your customers rarely follow a direct path through your sales funnel. It can take dozens of interactions for a lead to convert. And even more frustrating, you can't always track customers the entire way through the sales process.
Some interactions can be online. Some interactions can be offline. Some interactions can be online but you can't track them.
So, if you can't track 100% of the sales funnel process, why focus on analytics at all? You focus on analytics because without them, your decisions are like throwing darts in the dark after spinning in circles.
While it'd be foolhardy to claim analytics provide 100% accuracy, they can provide clear insight into a variety of key factors, such as:
Total Cost Per Conversion — How much, on average, it cost to convert a customer.

First Point of Contact — The first instance where customers are exposed to your brand.

Highest Point of Conversion — The most common instance where customers convert by purchasing your product and/or service.

Barriers — Instances where leads commonly drop out of the sales funnel process. This could be obvious places, like abandoning a shopping cart on an ecommerce store. Or it could be less common areas, such as bouncing from a specific landing page.
Implement Google Tag Manager for the Highest Level of Accuracy
Google Tag Manager is like Google Analytics on steroids. While the initial setup for Tag Manager is certainly an involved process, the end result is more accurate data and faster implementation of new campaigns.
With traditional Google Analytics, it can be extremely difficult to accurately track users from multiple marketing funnels. It can stretch deadlines if you are waiting to launch an updated pixel because it is blocked by a new website feature that can't be deployed. Tag manager fixes that. It makes it easy to add and adjust pixels — from GA or additional ones like Facebook — and test them live before publishing.
Another major consideration for businesses is the ability to track users across multiple domains. This is particularly important if part of your purchase steps is on a third-party site. Tag Manager makes it easier to set up cross domain tracking faster with better accuracy — meaning you can follow more of the sales funnel.
All your analytics can be set up manually, but Tag Manager just makes it better.
Word to the Wise: Only Track What You're Going to Use
Like Ben Parker said, "With great power comes great responsibility." Make sure there is a reason and purpose behind what you're tracking. Not only does it take time to set up each event you track, but eats up resources to have excess data you don't need.
Run an Analytics Audit to Ensure Accuracy
As Seriously Simple Marketing's Chris Mercer said, 'Trust, but verify your data. It's essential you make sure your analytics are set up correctly. This allows you to make educated decisions about how to best market your business.
In a guest blog post on CallSource, we shared 16 easy ways to run an analytics health check up on your site. Here are a few of the key takeaways:
1. Make Sure Analytics Have Been Installed with Google Tag Assistant
Google's Tag Assistant Chrome Plugin will help you understand what tags and pixels are on the page. This is helpful so you can be sure you are not double tracking a page — that will skew your data. It's quick and easy to install.
2. Is Cross-Domain Tracking Working?
If the necessary Tag Manager code is not on your site and the third-party site, then you won't be able to track visitors once they leave your site. This means you won't be able to see which landing pages on your site have the highest conversion rate. (With the caveat that you also need to have traffic to monitor on multiple domains, e.g. your site, but the payment process is on a different URL.)
3. Are You Able to Utilize Remarketing?
One of the beauties of tag Manager is how easy it makes remarketing — allowing you to sell to a warmer audience, rather than a cold one. Just make sure you have an up-to-date privacy policy, cookie policy, and all that jazz.
Get Your Analytics Professionally Audited
Whether you don't have the time or the idea of looking at your site's source code just feels like way too much, you're not alone. Analytics is a huge field. That's why our team is constantly investing time and resources into understanding and optimizing the process. We do the heavy digital lifting so that you can focus on what you do best — running your business.
Let's talk about your goals and whether your analytics are helping you track for success.
Additional Marketing and Optimization Tips
Is it really worth investing in content marketing? Yes! Content marketing is a highly effective and affordable strategy to increase your online leads.
Want to get the biggest ROI for your Facebook investment? Make sure you have access to the expertise, skills, and know how needed. An established design and marketing agency not only invests in their people's development, but their team is also using those skills on daily basis, so your business can benefit.
Has a compelling case study made you want to redesign your website? Every site can be better. But before you toss the entire thing, do some research to ensure you see real results.