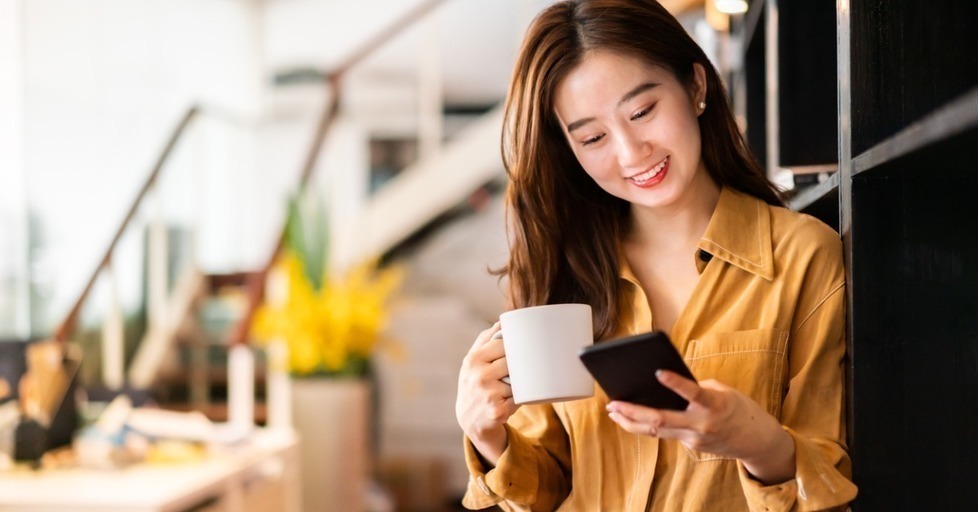 What is Facebook engagement really? In this post we explore why Facebook engagement matters, what impacts paid and organic engagement, and a simple cheat sheet for understanding engagement analytics.
While no single social media platform is the best option for every business, Facebook is the digital connection powerhouse when it comes to pure numbers of people. According to a report released by PEW Research on April 7, 2021, 69% of US adults use Facebook and of those 87% use it on a weekly basis.
For a business, there are two primary ways to participate on Facebook: Paid and Organic.
Organic posts are published directly on your Facebook page. They are shown to fans based on a complex (and secret) algorithm designed to give Facebook users the content they're most likely to want.
Paid content comes in the form of Facebook ads and boosted organic posts. In a similar fashion to organic posts, paid content is delivered based on what a user is most likely to want or find useful. The difference is that paid content is given a bit more preferential treatment and can be delivered to targeted audiences.
Why Facebook Engagement Matters
Facebook engagement plays a substantial role in both Reach and Impressions. Simply put: the more people who engage with your content, the more people who will see it.
This impacts your overall marketing budget in two primary ways:
Organic Viral Content — Organic content that goes viral is like the ultimate goldmine. It gets shown to a huge audience without you paying for those views. (QUICK CAVEAT: Producing content that goes viral is not free. The production of any content takes time and resources.)

Cost of Paid Content — The more relevant Facebook considers your ad to your target audience, the less you will pay for your marketing objective. Because engagements are a strong signal to Facebook that a user considers your material valuable, the more engagements your ad receives, the more reach it will get.
Should You Engage with Your Own Facebook Ads?
As with most things, it depends. Users are more likely to engage with a post that already has engagements. So, liking and commenting on any of your content (paid or organic) can give it the appearance that it's engagement-worthy.
But, Facebook doesn't filter out your personal account in their analytics. And, you pay for engagements. So, engaging with your own paid content can cost you money.
Organic Engagement Helps Reduce Cost of Paid Engagement
When your organic posts show high levels of engagement, it signals to Facebook that content produced by your page is more valuable. This increases your page's relevancy and helps reduce the cost of your paid ads overall.
Does Sharing Your Organic Posts Help?
Sharing organic posts from your page to your personal profile can help the reach of your content. That being said, it's important to remember your Facebook friends may not have friended you for regular business updates.
If your Facebook friends don't find the content on your profile interesting and engagement-worthy, they won't engage and they will see your personal content less. Generally, we recommend being selective about what you share from your page to your profile. The types of content we recommend sharing include:
Company milestones

Celebratory achievement

Unique development

Insights you think your friends will find helpful and interesting
Keep in mind that if you share too often on your personal profile business-related items, you run the risk of violating Facebook's terms of service for your personal account. Like anything else, just because you see other people doing it, that doesn't mean you won't get flagged – for this or other terms of service violations.
Always be aware of what you are posting – on your personal/business page timeline and ads account – and consider whether your post is helpful, useful, interesting, or relevant to your goals.
Download Your Free Cheat Sheet
Facebook Engagement Cheat Sheet
The following expands upon the 8 different types of engagement highlighted in the cheat sheet — including how to handle negative and inflammatory comments.
1. Reactions
Low Barrier Fan Engagement

Signals to Facebook an Interest in Your Content

7 Types of Reactions: Like, Love, Care, HaHa, Wow, Sad, and Angry.
2. Comments
Medium Barrier Fan Engagement

Signals to Facebook a Greater Interest in Your Content

Responding to Comments is Very Important (It stimulates further conversation.)

Best Practice is to Respond Through Your Page. (Responding through your page, rather than your personal profile can help increase the reach of your page.)
Negative Comments:
These can certainly happen. When they do, it's important not to ignore them. Respond publicly in a polite and thoughtful manner, while inviting them to move the conversation into a private space — such as email or a phone call.
Inflammatory Comments:
If you receive a comment that's inflammatory, aggressive, offensive or simply wildly untrue and not worth responding to, you can 'Hide comment' the comment or 'Give feedback or report this comment'. If you go to these extreme measures, we recommend blocking the user in question from further engaging with your page.
3. Shares
Higher Barrier Fan Engagement

Signals to Facebook a Substantial Interest in Your Content

Offers Biggest "Reach" Expansion for Your Post
NOTE: Some shares will be visible. It's strongly recommended you like or comment on shares that are visible.
4. Link Clicks
Higher Barrier Fan Engagement

Signals to Facebook High Level of Interest in Your Content
5. Video Views
3 Types of Video Views: 3-second views, 10-second views, and playthroughs.

Longer Watch Times Signal More Interest
6. Reach
Total Number of People Who Saw Your Post

Reach is Also Broken Down into Paid Reach & Organic Reach (non-paid)
7. Impressions
Total Number of Times Your Post Was Displayed to Someone (if your post was displayed to the same person multiple times, each time counts as an impression)

Impressions are also broken down into paid impressions & organic impressions
8. Negative Feedback
Engagements on posts and ads that signal to Facebook users don't want to see your content

On an ad this can include "Hide ad" and "Report ad"

On a page post this can include "Hide Post", "Hide All Posts," "Report as Spam" and "Unlike Page"

Negative Feedback significantly reduces the reach of your content. It's important to review your posts to try and identify any common themes of posts receiving high amounts of Negative Feedback.
Get Help Increasing Facebook Engagement & Optimizing Facebook Ads
Developing and maintaining a regular content calendar of engagement-worthy Facebook content takes time, resources, and expertise. Our team brings more than 30 years of combined experience managing and optimizing Facebook strategies to maximize engagement and AdSpend.
Curious if Facebook is the right platform for your business and how you can maximize your resources? Let's talk.
Additional Marketing Insights
Want to get the most your of Instagram? Use the following tips to track and optimize your Instagram performance quickly and effectively.
Want to convince leads you're worth the investment? Showcase real-life examples of how your customers benefited from your product or service.
Want more organic traffic? Stop making these critical keyword research mistakes. Plus, get simple ways to identify high-value keywords.