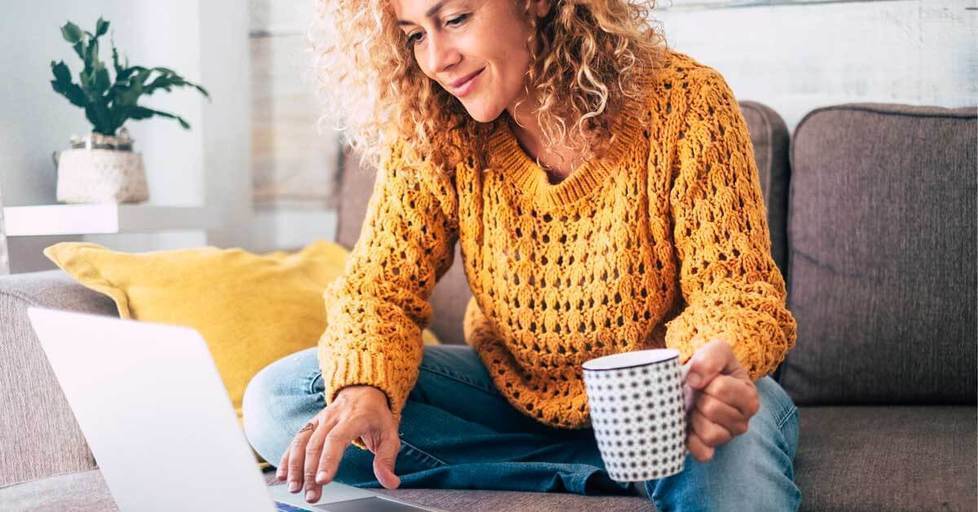 Does it seem like Google's algorithm is an elusive, slightly fuzzy target you're never really sure you're going to hit? In many respects, that's because it is. It's a constantly changing, closely guarded secret.
The good news is, succeeding in the digital world comes down to doing the right thing — also known as putting users first. Sure, some people find ways to "game the system"…for a bit. But history proves doing so will ultimately hurt your website's rank, effectively diminishing your return on investment.
Though some website optimization techniques of years past have become antiquated, keyword research remains undeniably relevant. What's changed is how you actually do keyword research.
What is Keyword Research?
Keyword research is the process of finding search terms people use to answer their questions. Identifying these terms allows you to refine your content strategy and deliver greater value to web visitors.
Does Keyword Research Even Matter Anymore?
While it's evolved since its infancy, keyword research still matters. Search Engine Optimization (SEO) masterminds like Neil Patel have gone so far as to say, "Keyword research is the blueprint for your online marketing efforts, driving every decision you make."
The importance of keywords points back to the user. The internet is a big, vast, and constantly growing space. Navigating it can be daunting at best and overwhelming at worst. Keywords allow search engines like Google to provide accurate roadmaps for users.
In short, keywords matter because they allow users to find the information they need.
How Does User Intent Affect Keyword Research?
User intent refers to what a user wants to discover. This could be as simple as 'how to format a postcard' or as complex as 'what's the proper way to respond to Facebook comments.' In today's algorithm, Google gives much more significance to a site's ability to answer a user's intended question than to whether or not the site has the used keywords.
This is why the use of longtail keywords — keywords that are at three words or longer — is so important. It helps search engines define the questions your site answers. For instance, a Bellingham-based marketing company might research the keyword "Bellingham."
But, Bellingham is a broad topic. When a user searches Bellingham, they might be wondering where Bellingham is, what restaurants are in Bellingham or where to shop in Bellingham. If the content in question (the specific landing page or blog post) is only answering one of these questions, then the word "Bellingham" isn't enough to signal to Google that you're answering the user's intent.
4 Keyword Research Mistakes Ruining Your Content Marketing
1. Assuming You Know What Keyword Your Audience is Using
Do you know your audience like the back of your hand? Can you speak to them in a way that feels personal? If you can, then you've likely already started to develop amazing content that resonates with them.
But, don't just assume you know the keywords they're using to find you. Because when you do so, you could be missing out. As you draft each piece, you want to take the time to thoroughly evaluate keywords related to the topic at hand.
2. Keyword Stuffing
Keyword stuffing was a practice developed and utilized in the late 1990s and early 2000s. It's a technique that overloads a webpage with a specific keyword or keywords. But, this spam-like behavior delivers little to no value to the user.
Thankfully, search engine algorithms have evolved to flag sites that use this practice, effectively diminishing their rank.
3. Not Having a Mobile-Friendly Site
The fact that mobile devices are here to stay isn't new news. But in July of 2019, Google bumped up the importance of mobile-friendly sites with the introduction of mobile-first indexing. Now sites that aren't mobile-friendly automatically get dinged.
Google considers a variety of factors when determining how mobile-friendly your site is. These factors include:
Page Speed

Navigation

Accessibility

Appearance
4. Poor Quality Content
As the saying goes — content really is king. The goal of Google's algorithm is to deliver the best possible answer to a user's question. This means if another site is offering a better answer, it will rank higher than yours.
It's a well-known fact that simply copying someone else's work is a big no-no. But in addition to this faux pas, you want to make sure your content always delivers value. It can do so in a variety of ways, including but not limited to:
Written by an authoritative source

Offering detailed research

Providing fun and engaging material
How to Effectively do Keyword Research
Start with Topic Clusters
Topic clusters are topics relevant to your business for which you would like to rank. These are big, generic topics you encounter on a regular basis. For a Bellingham-based marketing company, these topic clusters might include:
Bellingham Restaurants (6.1 million)

Bellingham Hotels (3.4 million)

Bellingham Shops (3.3 million)

Bellingham Activities (7 million)

Bellingham Events (22.2 million)
The numbers to the right of each topic cluster keyword indicate the monthly search volume for those specific keywords. As you can see, there's a lot of competition for these very generic topics. Ranking for those specific keywords would be next to impossible.
Identify Related Keywords within Each Topic Cluster
Rather than try and rank for big topic cluster keywords, you want to work on ranking for longtail keywords by identifying related keywords. All of these related keywords will become potential topics.
Start with Your Existing Customer Questions
Begin by taking a look at the questions your customers are asking. When it comes to the topic cluster 'Bellingham Hotels,' these questions might include:
Where's the best place to stay in Bellingham?

What's the cleanest Bellingham hotel?

Which hotels are located within walking distance of restaurants?

What can I do if I only come to Bellingham for one night?

How to make the most of a Bellingham weekend getaway?
Do a Google Search
Plug your customer questions into Google search. You'll want to do this as the entire question your customer posed and as a portion of the question they posed. For instance, search for "How to make the most of a Bellingham weekend getaway" and "Bellingham weekend getaway."
As you're typing, you'll see a drop-down list (like the one below) of other commonly searched terms. You'll want to jot down all of these suggested search queries within each topic cluster, as they are all potential keywords for which you might rank.
Use Google Keyword Planner
Google Keyword Planner is a free Google tool that allows you to look at traffic estimates of specific keywords and provides traffic estimates of related keywords.
Based on the results, you'll want to pick the keywords that have at least 100 – 1K in Avg. Monthly Searches and score Low to Medium in Competition. Add all of these terms to the keyword list within each topic cluster.
SEMRush's Keyword Magic Tool
SEMRush is a comprehensive online search engine optimization service. It allows you to not only analyze your own analytics with a keen eye and the analytics of your competition, but also to do in-depth keyword research.
As you begin putting keywords into the Keyword Magic Tool, use the terms recommended by SEMRush to refine your search and find additional terms. For instance, the results delivered from "Bellingham weekend getaway" signal that the term "Seattle" might also be relevant.
By adjusting the search query to "Seattle weekend getaway" we see multiple potential keywords and blog post topic that could be related to "How to make the most of a Bellingham weekend getaway." All of these terms should be added to the keywords within the "Bellingham Hotels" topic cluster.
There are other professional SEO tools like MOZ and Ahref, but SEMRush is our preferred solution.
Check Potential Topics for Competition
Using the keywords to identify potential topics, you'll want to then look and see if other sites are already addressing the same topic. If no one is, then this is an area where you can quickly gain some traction.
If, however, other sites are addressing the same topic, take a look at how they are doing so. Is their answer presented in the best possible form? Is it well-written? Is it engaging? Or…could you provide a better answer?
If you can, that's great! Go ahead and do so. This can be a great way for your site to "jump rank" and outperform your competition.
Use Answer the Public
Answer the Public offers a quick look at similar questions and search phrases related to your topic. It is another option to get a holistic look at the language your customers use to find your offerings. This helps you understand related keywords and phrases to include.
Get Keyword Research Help
The RWL Design team has more than 50 years of combined keyword research and Search Engine Optimization (SEO) experience. We help customers strengthen their online presence through research and optimization techniques that focus on delivering long-term value.
Let's chat about how to improve your online presence.
More Helpful Insights
Want to boost your search ranking and build trust with customers? Focus on growing your online reviews — especially your Google Reviews.
Want your website to rank better? The following simple SEO updates can easily be made without extensive expertise.
What really goes into good SEO copywriting? As it turns out, a lot. And it all begins with defining your goals and performing extensive research.