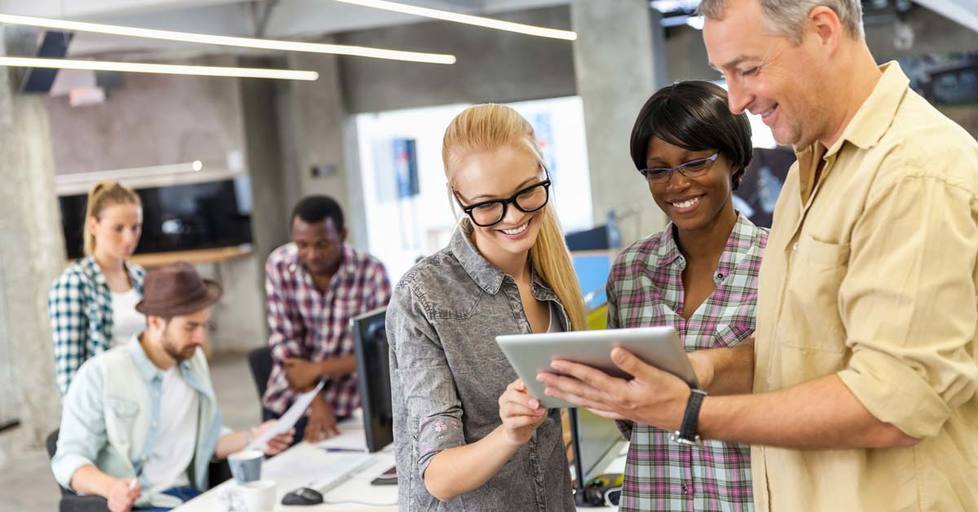 It's not breaking news that Search Engine Optimization (SEO) is essential to your website. But Google "SEO" or "Search Engine Optimization" and you're likely to be overwhelmed by the amount of advice.
The following SEO basics break down actionable steps you can take right now to help your website's online performance. And for those who want to dive deeper on a specific topic, we'll provide additional resources.
After all, you probably have business goals that run deeper than spending the next few months (or years) becoming an SEO guru. With these simple basics, you can see real improvements in your rank and organic SEO performance.
QUICK NOTE: The following tips should be used as guides. They are not hard-and-fast rules. There are always instances when it's more than acceptable to break the rules. Ultimately, you always want to put the user (aka the human visiting your site) first.
Writing for the Web
Rule of Thumb: Use headers (H2s, H3s, and H4s) to create a scannable outline. Aim for paragraphs to be an average of 3 sentences. Keep writing to an 8th-grade reading level. Incorporate numbered and bulleted lists where appropriate.
Helpful Resources
Page URLs (Slugs)
Rule of Thumb: Try and keep your slugs 3-5 words, but leave out stop words like the, a, in, of, why, etc – if it is easy to do and doesn't change the meaning of the phrase (English can be funny that way). Keep it concise, but descriptive. Include your top targeted keyword (most important).
This helps users understand what the page is about.
Helpful Resources:
Page Titles
Rule of Thumb: Try and keep your titles to be between 50-60 characters. Currently, Google displays the title in search results based on the total length (this is roughly 600px wide) and not the number of characters. But, a title of 55 characters generally will display without being truncated.
Social network sites display the title on link shares. So it is important the title is reader-friendly and that you avoid keyword stuffing.
Additional Tips:
Try to have a Call-To-Action (CTR) in the title.

Make it Clear What the Page Is/Does/Offers/Solves

Try to have Important Keyword in Title

Add Brand Name – if it helps with Click-Through-Rate (CTR)

Use Positive Sentiment

[Use a Power Word]](https://sumo.com/stories/power-words)

Use an Active Voice
Helpful Resources
Meta Descriptions
Rule of Thumb: Try and use the following recipe as your guide:
Problem + Solution + CTA
Make the meta description is reader-friendly and ultra-engaging. (The goal is to get clicks). Also, avoid keyword stuffing.
Generally speaking, meta descriptions should be 155 – 160 characters. However, if you go over some, don't be too worried. Sometimes Google will display a longer meta description.
Good Resources
Naming Photos (Alt Text)
Rule of Thumb: Focus on describing the image as clearly as possible in 3 – 5 words. Separate name with spaces. And, avoid using filler words when possible. In all practicality, focus on providing good alt descriptions on standalone images.
If the image is wrapped in a link, put a good title there instead.
Good Resources
Alt Text Breakdown — An in-depth look at what alt text is, how it works, and why it's important.
Topic (or Keyword) Clustering to Boost Organic SEO
Rule of Thumb: Topic Clustering allows you to strengthen and broaden your site's search rank for a specific keyword by highlighting that keyword and developing content based on related keywords. You can start creating a cluster with content you've already created by developing a dedicated landing page for the keyword of your choice.
Create a unique intro paragraph and clear headers with descriptive paragraphs for all the related articles, with links to those articles. Further, optimize this page by linking related articles to the main cluster page.
This is a tactic that has proven to be very effective, but it's essential to craft original content for the page and to continue developing new content to support the page, updating it as appropriate.
Our Best Advice
Good SEO is not about keyword stuffing or fooling indexes. Good SEO is about answering real people's questions better, more accurately, with more personality or with better usability than the other pages currently ranking.
Whenever you publish, ask yourself, "Does this content add value?" If you can't answer yes, then you really need to go back to the writing table — otherwise the piece really won't rank the way you hope.
Always work to align user search intent with the answers your content provides.
Be strategic and deliberate with your topics. You can write about many things – doing so can show the human side of your business — but if you want your content to support your business' growth — choose topics that aligned with your business goals.
Ask yourself:
Is my service or product critical to solving this question?

Does my product or service help solve this question?

Can my product or service only be mentioned in the solution to this question?
If you can't answer yes to any of these questions, then your content idea is probably off-topic for your business.
To summarize ahrefs (a highly respected online SEO tool), content is not king – it has to answer to your business. If your content is not serving your business, then it's noise instead of signal.
But hey, that's why blogs have categories, right ;) Write that post about your team's furry friends — just not every week if you're not in a pet-related industry.
The idea and keyword target is 90% of your on-page SEO.
Before you write, research what currently ranks in Google and how can you make your content 10x more valuable (more clear, better info, easier to read, more up-to-date).
More Resources
Additional Help: Grammarly
On the surface, Grammarly is an online spelling and grammar check. In reality, it's perhaps the best tool you'll ever use. It also checks your content for potentially misused words, commonly overused words, commonly confused words, and instances when your sentences could be strengthened.
Take a Deeper Dive into SEO
Is your site ready for a tune-up or a complete SEO overhaul? Our team of digital marketing experts can help you identify key elements of your website that need improving.
Let's talk about how to make your website work for you.
Additional Marketing Resources
Feel like content marketing is just a gimmick? It's not — when your business uses it for the right reasons. Discover what content marketing is. Plus, get three practical ways to strengthen your content marketing game right now.
Need help with your content marketing, but aren't sure about outsourcing? Discover the pros and cons of utilizing a professional team. Ultimately, it comes down to who has the time and expertise to be effective and deliver a positive return on investment.
Tired of dumping money into marketing that doesn't deliver results? A strategic content marketing campaign becomes a lead-generator that strengthens your business.