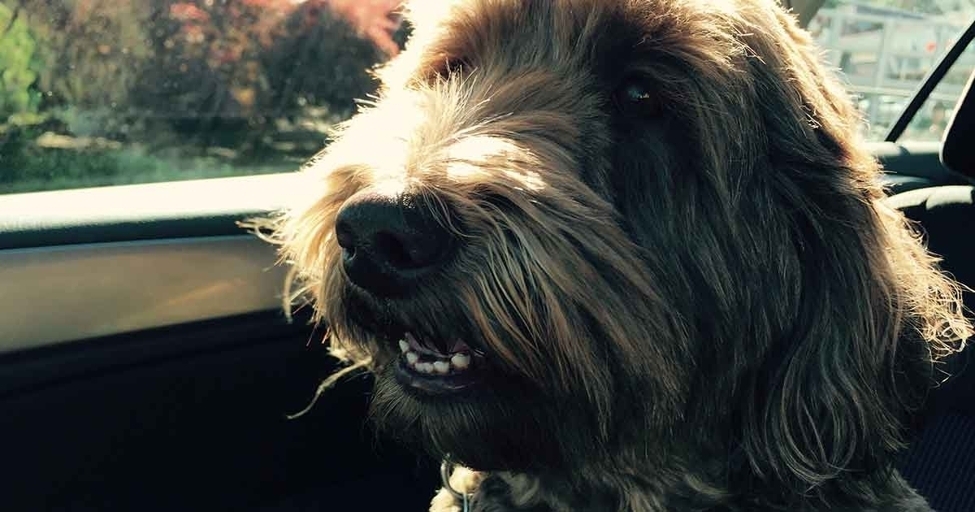 Here at RWL Design, we feel incredibly blessed. We have amazing clients, an awesome team, and some pretty great office buddies.
During the holidays, we typically close up shop for the last two weeks of December. It's an opportunity to wrap up the year, celebrate Christmas and spend time with loved ones. But before we do, we thought we'd introduce you to a few of our favorite crew members – also known as the best office buddies around.
Meet Mia
Not only is Mia a one of a kind Chief Morale Officer, she excels at riding shotgun during coffee breaks and expeditions to the bank. Mia is always ready to put out those crazy pop-up fires that include chasing the squeaky-stuffed-garden-gnome across the floor, making sure visitors are greeted with gusto, and letting us know when it's time to call it a day.
Often Found: Waiting for Ryan to play.
Meet TJ
TJ's not too helpful for getting work done. But, he's exceptionally skilled at watching picture-in-picture videos of himself, has a once in a lifetime giggle, and is the best cuddler around. While he's not a Ruby on Rails expert, he builds a mean train track and sports some fantastic dimples.
Often Found: Encouraging Anthony to take ice cream breaks.
Meet Zeus
Also known as the cutest terrorist you've ever met, Zeus is skilled at needing bathroom breaks during phone calls and chewing squeaker toys at an impressive volume. He likes wet kisses, napping on his back, and 'helping' us put on our shoes before we go for a walk.
Often Found: Begging Mikaela for one more cuddle session.
Meet Tater
Sprawled out on his back in the middle of the office, hind legs flayed open, looking much more like an otter cracking open a mussel than a cat licking his paws is where Rufus, aka. Tater, spends the majority of his day. When he's not fast asleep, making the most of the 17+ hours of nap time he's heard cats are supposed to get, he's meowing about this or that, insisting someone acknowledge his existence and talk back to him in that funny, high-pitched cute animal voice we all do from time to time. Would I say he is an integral part of my success as a programmer? Not exactly. Let's just say the world revolves a little smoother while he's in the room.
Often Found: Convincing Aaron to talk in a high-pitched animal voice.
Merry Christmas everyone and enjoy the holidays!
If you too have an office buddy who brings joy to your life, share a picture with us on Facebook or Twitter. We'd love to meet them!