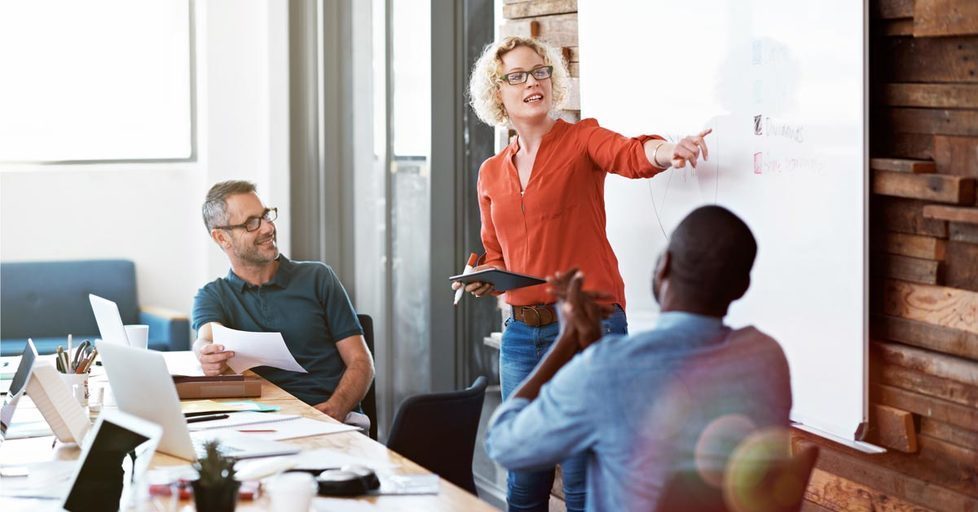 The cost of a Pay-Per-Click (PPC) campaign equals the total ad spend and resources to run the ad (management time, PPC expertise, management tools, and additional collateral like images and video). When working with a marketing agency the average cost resource cost is 10% of the total ad spend or a minimum of $1,000 - $1,500 a month.
What is a Pay-Per-Click Campaign?
PPC is a type of digital marketing where you are charged each time your ad is clicked. In essence, PPC ads allow you to pay for site visitors. Rather than relying on potential leads to discover you through organic search, PPC ads let you market directly to potentially interested individuals.
A variety of platforms provide PPC ads. The most common include:
Google
Facebook
Twitter
Instagram
Bing
Yahoo
TripAdvisor
Each of these platforms has its own unique format, depending on where you want the ad to be placed and the device on which the ad is being viewed.
Pay-Per-Click Ads Aren't One-and-Done
On the surface it can seem like you set up a PPC ad, point it to your website, and watch the leads roll in. Unfortunately, this is not the case. There's a lot more to running a successful PPC ad than just throwing together a catchy headline, including:
Analytics
In order to know if your ads are actually working, it's essential that you have analytics properly installed on your site. Furthermore, you want to set up "Goals" within your Google Analytics. This allows you to track how an individual leads from the ad all the way through the conversion process — whether that be a newsletter signup or a sale.
Fine Tuning Your Message
Even the most successful advertisers rarely hit it out of the park on the first try. The ad copy for successful PPC campaigns is constantly being monitored and adjusted as needed. This includes reviewing:
Images
Headlines
Call-to-Actions (CTAs)
Descriptive Text
Optimizing Your Landing Page
While a high click rate is a fabulous thing for a PPC campaign, it doesn't mean squadoosh if your visitors are bouncing as soon as they hit your page. Unfortunately, optimizing landing pages is one of the most commonly overlooked elements of a PPC campaign.
What does "landing page optimization" look like? Typically this terminology is used in reference to Search Engine Optimization (SEO). However, in the case of a PPC campaign, we're less interested in using specific search engine-friendly keywords and more concerned with user experience. This means your landing page should meet the following criteria.
1. Your Landing Page's Message Should be Cohesive with Your Ad
Inbound visitors are looking for something specific that you offered in your ad. If your ad was marketing widgets and your landing page is focused on tables, they aren't going to find what they were looking for.
Yes, the above example is egregious. However, it's not uncommon for a landing page to be offering so many different items that what was marketed in the ad is buried within the page. This requires the visitor to work to find what they want — something very few visitors are willing to do.
2. Your Landing Page Should be Easy to Navigate
Put yourself in a visitor's shoes for a moment. Consider that you aren't familiar with your site. How easy is it to find your way around? When you land on the page, can you quickly scan the available content? If you can't, it's time for a revision.
(Discover 11 easy ways to evaluate your website.)
3. Your Landing Page Should Load Fast
Research and personal experience shows us that pagespeed directly impacts user experience and conversion rates. Steve Lohr reported in his New York Times article, 'For Impatient Web Users, an Eye Blink Is Just Too Long to Wait,' that:
These days, even 400 milliseconds — literally the blink of an eye — is too long, as Google engineers have discovered. That barely perceptible delay causes people to search less.
4. Your Page Should be Mobile-Friendly
According to a CioDive study, 70% of internet access is through mobile devices. Depending on your target demographic, this number can definitely vary. But, there's no denying the importance of a mobile-friendly (aka responsive) website.
5. Your Landing Page Should Make a Clear Case Why Your Offering Matters
Like important closing remarks, your page needs to make a real case for why your service or product is the one to buy.
You need to clearly state:
Your Unique Value Proposition – the who, what, and why
Your Features, Benefits, How it Works, and Social Proof
Your Incentives with a clear Call-to-Action
An opportunity to complete your goal or transaction
If it is unclear why your offering matters, your users will bounce.
6. Your Landing Page Should Try to Limit Concern & Doubt
People are smart, and now more than ever, it is easy to recognize over-the-top hyperbole. This makes it really important to be careful what language you use.
Users will have doubts. It is best need to address those questions by providing helpful answers that reiterate your value.
What you do not want to do is misuse neuro or psychological triggers in your copy that produce a negative response. It can be very easy to use the science of persuasion incorrectly.
[ConversionXL has excellent resources to learn how to properly use psychology to make your writing more] emphatic.(https://conversionxl.com/institute/online-course/psychology-neuroscience-cro/)
Couldn't Pay-Per-Click Campaigns be Handled In-House?
Yes, PPC campaigns can be handled in-house. And for some businesses, in-house management is the right solution. These are businesses that have:
Bandwidth to Manage a Campaign
Managing anything takes time. PPC campaigns are no exception. In order to successfully run a campaign, someone on your staff need to have the time to dedicate to this task.
Expertise
Simply having the time to manage a campaign isn't enough. Whoever is managing it has to have the expertise to do so. In the case of Google Ads, this means being/having:
Google Ad Certified
Experience to create the ads and optimize the ads
Understanding page development to optimize page performance
Copywriting experience to develop ads and landing pages
Understanding optimization of User Experience and Content
Ask yourself, do you have someone in-house who can handle not only the copywriting to create the ads and landing page, but the ability to run and maintain your ads on Google, Facebook, or your chosen platform?
Tools
In order to get the most out of your PPC campaign, you need to monitor your site. While Google Analytics and Google Tag Manager are great resources, they only scratch the surface of what's available. Additional tools, like SEMrush, HotJar, and Full Story provide more in-depth insight to allow for better on-page optimization.
These additional tools are not free, meaning their cost will need to be added to your monthly PPC budget.
Partnering with an Agency Gives You the Expertise Without the Overhead
The initial cost of an agency-operated PPC campaign can sometimes give a business owner sticker shock. However, partnering with an agency allows your business to run a successful campaign without suffering the overhead of handling it in-house.
Not only can hiring staff be expensive, finding staff with the expertise that an agency offers can be downright difficult. For example, when you're working with an agency like RWL Design, you get access to:
Professional Copywriters
Google Certified Experts
Highly Skilled Web Developers
Experienced Project Managers
Trained User Experience Professionals
Furthermore, you get access to a host of management and optimization tools — and the experience to use them.
Let's Partner
Ready for your PPC campaign to start delivering real results? Let's talk about your goals and explore how RWL Design can help you.
Additional Marketing Tips
How do you use analytics to increase sales and improve your bottom line? The first step is to make sure they are tracking correctly.
Is it really worth investing in content marketing? Yes! Content marketing is a highly effective and affordable strategy to increase your online leads.
Want to get the biggest ROI for your Facebook investment? Make sure you have access to the expertise, skills, and know how needed. An established design and marketing agency not only invests in their people's development, but their team is also using those skills on a daily basis, so your business can benefit.
Has a compelling case study made you want to redesign your website? Every site can be better. But before you toss the entire thing, do some research to ensure you see real results.