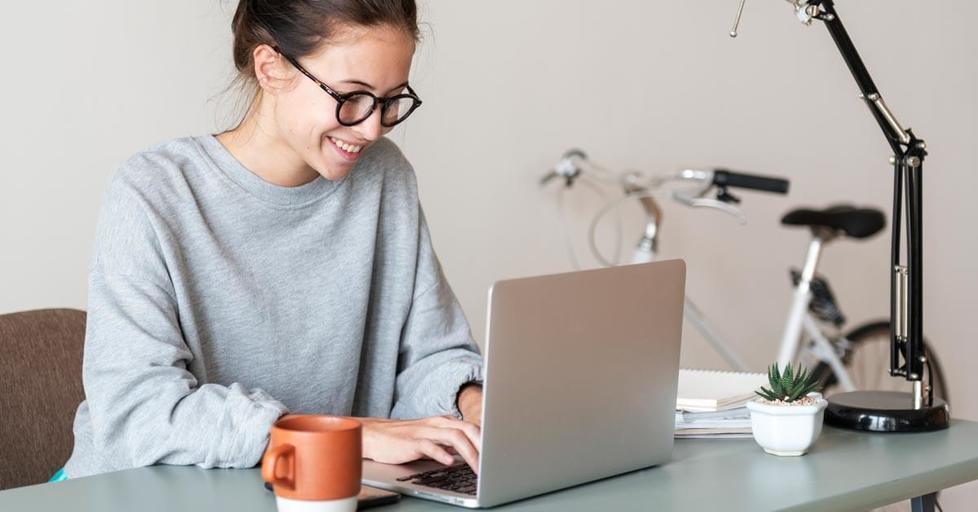 Does it feel like the web is a constant drain on your resources that doesn't deliver a return on your investment? It can be — if you aren't strategically using your online presence.
One of the essential elements to successfully using the Internet to grow your business is writing for the web. While it's not rocket science, there are some keys to creating copy that helps your business grow. The following 12 tips offer practical advice you can start using right now to improve your Google rank and reader experience.
12 Practical Tips for Writing for the Web
1. Prioritize Time for Keyword Research
Writing for the web's not like writing a letter to your customers or drafting a description for your latest product launch. Because while you're writing ultimately needs to engage your readers, it also needs to perform well within Google's search algorithm.
While Google's algorithm is a carefully guarded and constantly changing secret, one thing we know for certain is that keywords matter. Google's bots use keywords to determine the relevancy of your page or blog post in regards to a search query (the question or statement a user typed into Google's search field).
The higher your relevancy, the higher your placement in Google's search results, and, generally speaking, the more traffic your site will attract.
Keyword research helps you determine the course for your content and define what question(s) to answer. It will also weed out topics that are too competitive to rank for or to too niche to drive traffic. Want to get started? Check out Moz's 30-minute research guide.
2. Use Headers to Create an Outline
The vast majority of individuals who land on your site aren't going to read your content — no matter how wonderful it is. Generally speaking, users will scan your page quickly. If they find what they're looking for that's great.
If they are interested and read more, that's fabulous!
To get them to read more, you want to create headers that are clear and concise. (This makes them easy to scan.) Additionally, you want your headers to read like an outline. You should be able to read just the headers and determine what the page is about.
3. Keep Paragraphs to 3 Sentences
Breaking up long chunks of text is another good way to make your page reader friendly. As a general rule of thumb, we recommend keeping paragraphs to an average of 3 sentences in length.
Do your paragraphs look short? Check again. Drag your browser width to make it narrower or preview your content on a mobile device.
On mobile, your short paragraph may be akin to the length of a Virginia Woolf passage.
Always test ;)
4. Vary the Rhythm by Length of Paragraph
Another way to keep the reader interested is to vary the rhythm of the piece. You can do this by varying the length of each paragraph.
Sometimes your paragraph may be one sentence.
Other times if could be several. And, see point 12 – rules are meant to be broken. Occasionally, you might have a very long paragraph. Just be careful with this, as it will be a section fewer people read.
5. Provide a Description Equal to the Product's Value
Not all products and services are created equal. Rubber ducks for $.50 are a different beast than hand crafted wool sweaters or a new air conditioner.
Generally speaking, the more expensive or complicated the product or service, the longer the description. You want to use the text to not only describe what's for sale, but also answer questions and assuage fears. Answering as many things upfront as possible helps build trust and increase conversion rates.
But remember points 2 & 3: use headers, sub-headers, short paragraphs, and bullet lists to make your case.
6. Remember, Your Audience isn't Necessarily an Expert
As design and marketing firm, we know what 'SSL certificates' are. As a car detailer, you know what 'clear bra' is. And as a naturopathic doctor, you know what 'bioidentical hormones' are.
But, your audience is likely not an expert in your audience is likely not an expert in your given field. Try and avoid using industry jargon when possible. And if you do use it, be sure to define it.
Note: Unless your audience is an expert :) In that case, go ham.
(SSL certificates help your data stay encrypted on websites. Clear bra is a clear paint protection film that protects a vehicles' paint from damage. Bioidentical hormones have the exact chemical structure as your own and are used to replenish hormone imbalances.)
7. Incorporate Lists Where Appropriate
The 2016 Conversion XL study 'The Presentation of Your Value Proposition Matters,' looked at the most effective formats for value propositions. It showed that users not only preferred information in list format, but that users recalled more information when presented in list format.
Try it yourself. Choose a page on your site to slim down. Break the content into short blurbs. These become your instant bulleted list. Each blurb is its own bullet point.
8. Insert Relevant Images
A picture is worth a thousand words, or so the saying goes. In the case of the internet, it's been shown that an image can be worth substantially more. Studies show that articles with images get 94% more total view.
However, not any old picture will do. You want it to be relevant to what your discussing. This means, only add a picture of your cat if you are actually discussing your cat.
9. Add Image Captions to Give Context and Increase Time on Page
Another good way to improve reader retention is by adding image captions. These can help give the image context. It gives you space to expand upon a point that might not have fit in your article. And, captions can increase the time on page, increasing the retention rate of new leads.
Browse The New York Times to USA Today. You'll see them in action.
10. Use Your Audience's Words
Vernacular is a person's word choice.
This can be a single word and how words are strung together. For instance, in the Seattle area, the word 'pop' refers to all forms of fountain soda. In California, 'soda' is the accepted term.
Whenever possible, you want to use your audience's vernacular – aka 'their words.' This will help your audience better relate to and understand your content. It will also help with your Google rank, as these are likely the terms your audience will use when trying to find your product and/or service.
One of the best ways to find your audience's vernacular is by reading reviews. If you can read reviews about your own product, that's fabulous. You may also find it beneficial to read the reviews on your competitor's site.
This can help you identify common terms and concerns. It can also help you learn how to distinguish your business from your competitors.
11. Always Have a Call-to-Action
Whether you're designing a page on your website or writing a blog post, you're not just putting that content up for no reason. You're trying to grow your business. Which means, you want your readers to do something. This could be:
Opt-in to your email list

Buy a product

Contact you for more information

Read an additional blog post

Inquire about a service
This is why, at the very minimum, you should have a call-to-action (CTA) at the end of each post. Encourage your visitors to take the action you want them to take.
12. Remember, Rules are Meant to be Broken
When it comes to writing for the web, no rule is set in stone. The most important thing to remember is, do what works for you. If there's an instance when you want and/or need to break one of the above rules, that's perfectly acceptable.
Bonus Tip: Keep Your Reading Level to Low High School
The higher the reading level, the harder your reader has to work mentally. And that 'work' places a barrier between you and your readers. By keeping your reading level to an eighth grade reading level or low high school, you can make your content accessible and enjoyable to the largest section of your audience.
The caveat to this is, if you are writing to an audience you know has an elevated reading level. When possible, write to your audience. If the vast majority of your readers are college professors or researchers, you may find that a higher reading level is best.
Professional Web Content Development
Not quite up for tackling all the ins and outs of writing for the web? You don't have to. Our creative team is well versed in writing for the web.
From web copy development and Google ads to content marketing campaigns and social media management, we can help you clearly and effectively attract and engage your customers.
Additional Content Writing Tips
Feel like content marketing is just a gimmick? It's not — when your business uses it for the right reasons. Discover what content marketing is. Plus, get three practical ways to strengthen your content marketing game right now.
Need help with your content marketing, but aren't sure about outsourcing? Discover the pros and cons of utilizing a professional team. Ultimately, it comes down to who has the time and expertise to be effective and deliver a positive return on investment.
Tired of dumping money into marketing that doesn't deliver results? A strategic content marketing campaign becomes a lead-generator that strengthens your business.