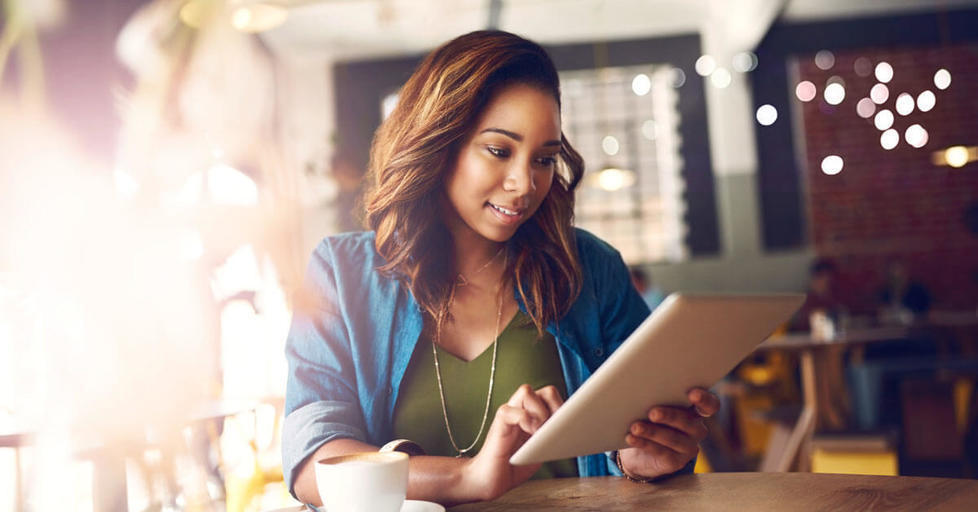 Local SEO refers to optimizing a website to rank well within local search results.
Search engine powerhouses like Google and Bing design their algorithms to provide the most helpful results possible. Their research has shown that for many search queries, the close a user's proximity to a business, the more helpful the results often are. This is particularly true for businesses that have brick-and-mortar locations, such as:
Restaurants

Retail Establishments

Entertainment Venues

Service Providers (pest control, auto mechanics shop, etc.)

Health and Wellness Clinics
For businesses big and small, this offers a substantial opportunity to market their business to local customers. The following 10 tips offer simple ways to strengthen your business' online presence and increase your local SEO rank.
Create a Google My Business Profile
When it comes to improving your local SEO, creating a Google My Business (GMB) profile is hands down the most important step. In some cases, a GMB profile may already exists for your business. That's no cause to worry. Just confirm or claim it so that you have control over the content and details being posted.
GMB profiles are one of the best, free ways to increase your search visibility (how much information is listed within search results about your business). It also allows you to fine-tune and correct information being listed about your business such as:
Address

Phone

Operating Hours

Website
Create Profiles on Other Major Platforms
In addition to GMB, there are a variety of other major online platforms that may help your business improve its online presence. These could include:
It's not essential to be on all of these platforms. Which platforms are right for you is really dependent on the type of business you run and your goals. However, like your GMB profile, your business may have a profile on these platforms that you're unaware of.
Because these platforms allow users to attempt to engage with you and leave reviews, it's a good idea to claim and monitor any of your business' profiles — whether you set them up or not. If duplicate profiles have been set up, you can reach out to the platform in question about deleting the fraudulent account.
Make Sure Your Information is Accurate
Few things are more frustrating for potential customers than finding your contact information online and driving to your store, only to discover that they've been given the wrong information.
Take the time to look at the details listed about your business on each profile you've claimed and make sure they are accurate. These details include:
Name

Address

Phone number

Website

Operating hours
You'll also want to be conscious of updating your operating hours if they change seasonally or for the holidays.
Make Your Business Shine
Accurate data is by far the most important part of improving your local SEO. But, creating an appealing profile with attractive photos and meaningful descriptions also helps your business stand out.
Add Photos to Your Profiles
Put your best foot forward with attractive images that showcase your business' unique brand and products/services. If you post images of your interior and exterior, make sure these images are also attractive. Attractive images are:
Well-lit

Recognizable

Engaging
Does this mean you need to hire a professional? Perhaps. Today's smartphones and consumer-grade digital camera can take really high-quality pictures. But before you post anything, ask yourself if the image would make you inclined to do business with you? If the answer is no — then it's probably time to look at other options for photography.
On some platforms, you can also add photo descriptions. This caption is a great way to incorporate more keywords. Just be sure not to keyword stuff. You want your description to be helpful and relative to the image in question.
Add a Business Description to All Your Profiles
You can also add a description of your business to your profiles. Depending on the platform, where this description is located and how long it can be will vary. But it's a good idea to fill it in. You want your description to include relevant keywords, describe your products or services, and highlight the benefits you provide.
Add Appropriate Business Categories to Your Profiles
Most platforms will ask you to select a business category such as restaurant, entertainment center or retail shop. In the case of your GMB profile, you'll be able to set a primary category and some additional secondary categories.
These categories help users and search engines identify the most relevant results for their search queries.
Always Respond to Reviews
You're getting reviews? That's fabulous! It shows a strong customer engagement. Encourage your customers to keep leaving reviews by thanking them in a response.
What about negative reviews? Negative reviews can be nerve-wracking and frustrating — especially if you encounter a troublesome customer. Unfortunately, reviews are part of doing business and the worst thing you could do is not respond to a negative one.
Not responding allows the negative reviewer to control the conversation. But bumpy responding in a calm and professional manner, you can not only mitigate any further negativity but show other customers that you value their business. The two most essential keys to dealing with negative reviews is to respond promptly and move the conversation to a private format as quickly as possible.
Publish Posts Regularly
Some platforms — like GMB — allow you to publish posts to your profile. These posts can highlight upcoming events, showcase your products or services, or provide other content you think would benefit your customers.
They can include links and images or video. Event posts can also include dates and times. In addition to being displayed on your GMB profile, these posts can also be displayed within search results for up to one week after they are published — helping increase your search result real estate.
Incorporate Local SEO into Your Content Marketing Strategy
A good content marketing strategy is the investment that keeps delivering returns year after year. With strategically written blog posts, you can attract visitors organically months and even years after a post is published.
One of the beauties of content marketing is that you can choose the focus. This means you can create content to target specific keywords including keywords related to your product and service and keywords related to your specific area.
As with all aspects of your online presence, you never want to use your content marketing strategy to spam your visitors or search engines. Keywords should be incorporated into your content in a reader-friendly way that adds value and meaning to your blog post. Depending on your familiarity with writing for the web, you may be able to handle developing a locally-focused content strategy and drafting high-performance content in-house. However, doing so requires dedicating a significant amount of time from someone with the necessary expertise on staff.
For many businesses, it's much more cost-effective to partner with a marketing firm to handle their content marketing needs.
Local SEO Tuneup and Strategy Development
Not sure you can or want to tackle your local SEO on your own? Our creative team has the web design, SEO, and content marketing expertise to help you tune up your local SEO presence and create a strategic plan for moving forward.
More Helpful SEO Tips
Want your website to rank better? The following simple SEO updates can easily be made without extensive expertise.
Want to build trust and confidence among potential customers? Ask your existing customers for reviews with these creative solutions.
Is it really worth investing in content marketing? Yes! Content marketing is a highly effective and affordable strategy to increase your online leads.