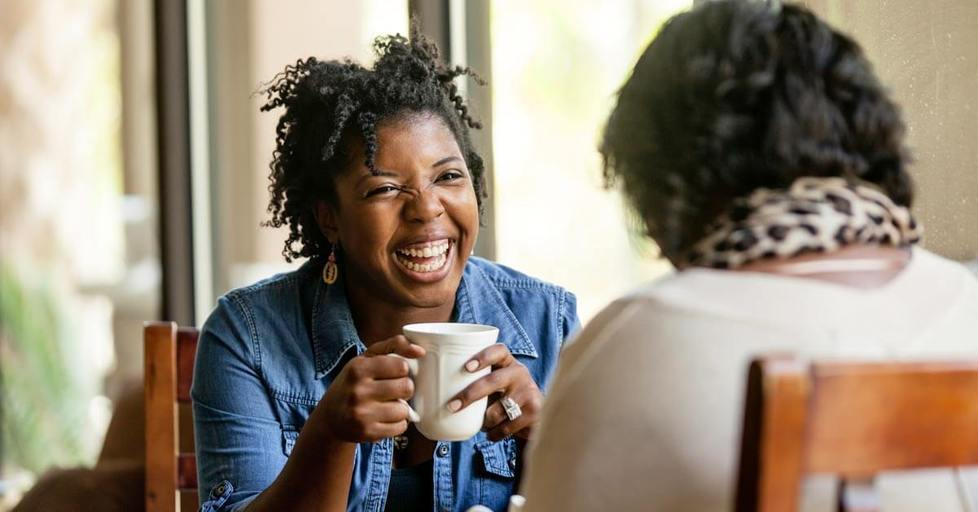 Hands down, the best form of marketing is a potential customer hearing a recommendation from a trusted friend. The next best thing for your business is a positive review from happy customers.
Don't believe us? Spend five minutes weighing the pros and cons of your next Amazon purchase based on user reviews. Chances are, you'll go with the product with the most number of happy customers.
But how does a business get reviews? Often they've asked for them. While it can feel a bit awkward, happy customers generally love to share their opinions — especially if they're made to feel special when they do. The following post outlines simple ways to ask for reviews, how to encourage customers to leave reviews, and how to mitigate any negative reviews you may receive.
Ask for Reviews When You Receive Unsolicited Praise
Unsolicited praise is far and away the easiest scenario in which to ask customers for a review. These positive comments can come in a variety of ways, including, but not limited to:
In-person

Over the phone

In an email

As a Facebook message

As a comment on an Instagram post
Praise like this is fantastic. And while it should give you all the warm and fuzzies, take the time to have it also help your business. When your customer gives you positive feedback, thank them and then invite them to share their experience in an online review.
Be specific about where you want to be reviewed, such as Google, Facebook, Yelp or TripAdvisor. If possible, send them a direct link yo the review site. The idea is to make the review process as easy as possible.
NOTE: Generally speaking, Google reviews help your online presence the most. We addressed this topic in a follow-up post.
Ask for Reviews in an Email
When you're asking for a review out of the blue, email can often be the best way to do so. Not only is it a less-intimidating format for you, but it also allows you to give your customers a direct link to where you'd like to be reviewed.
And depending on your setup, asking for reviews via email can give you the ability to track your success rate. You can ask for reviews by email a variety of ways, the most common include:
General Email Blast
Do you have an email list? Fantastic. Use it to request reviews.
It's a good idea when you're sending out a general request to segment your list. This not only allows you to make your message a bit more personal, it also helps you avoid getting too many reviews at once.
Is it possible to have too many good reviews? It turns out it is. Review sites like Google and Yelp can flag your account and put it on a temporary hold due to suspicious activity. Too many reviews in a short period of time can signal you are purchasing reviews, which often violates the terms of service.
Event Follow-up
After an event, such as a concert or a seminar your organization hosted, is the perfect time to request a review. While you might make an announcement at the event, sending an email is one of the easiest ways to get your attendees to opt-in.
Why? Because this allows you to give them a direct link to the review site — making the process as easy as possible. Plus, it allows you to share a quick recap about the event, reinforcing why they loved it so much.
NOTE: Have you noticed a common theme? If you haven't we'll be sure to bring it up again, but here it is: You want to make the review process as easy as possible for your customers. It not only increases the likelihood they will complete a review of your business, but also shows them you value their time.
Want more positive reviews? Make the process as easy and concise as possible for your customers. Not only does this increase the likelihood customers will leave reviews, but it also reinforces you value their them and their time.Click to Tweet
Personal Request
Have you built good relationships with your customers? That's fantastic! Keep those connections strong by showing them personal attention.
Even receiving an individualized request from you, the business owner, requesting a review can help them know they're valued. Let them know how much their loyalty and business mean to you, tell them how their review can help your business, and give them clear directions for leaving a review. You'll be surprised at the conversion rate.
Product Follow-up
In the weeks or month after a purchase, follow-up with your customers. This can be a great way to help encourage them to not only use your product, but also recommend you to others. Include in the email a request to review their experience.
This is also a good opportunity to ask them about their experience. What parts of the sales process did they enjoy and what stages could have been executed more smoothly? Data like this can help you make strategic updates to improve your conversion rate with future customers.
Ask for Reviews at the End of a Call
Asking for reviews over the phone is particularly useful at the end of a service call. You can do this by prompting them to visit a pre-determined landing page or by directing them to an audio-recorded interview process.
You always want to keep the interview short, particularly if you are directing your customer to an audio interview. Ask multiple-choice questions that can be answered with a click of a mouse or push of a button. Then, allow interviewees to give extended feedback at the end, by inviting them to share any additional comments. These comments can then be transcribed if collected orally.
Ask Your Partners and Vendors for Reviews
Your partners and vendors are a great resource. The fact that they're working with you means they believe in your business. Don't be afraid to reach out to them and ask for a testimonial.
5 Ways to Encourage Customers to Leave a Review
Reviewing your business takes time, which means it's an investment for your customers. While some people may review your business without even being prompted, others may need some additional encouragement, such as:
1. Get a Gift – The giveaway doesn't need to be big. It could be as simple as a free cup of coffee. That being said, the bigger the gift, the more worthwhile your customers will consider their time investment. Sometimes it's also possible to provide a free gift that reinforces your businesses value and/or keeps your business top of mind — like some fabulous brand swag or a helpful e-book.
2. Receive a Coupon – Everyone loves a good deal. Your customers are no different. A coupon or discount code can entice them to leave a review in exchange for a little off their future payment.
3. Entry into a Drawing – Like a gift, the more enticing the prize, the more likely your customers will be to leave you a review.
4. Tell Them How Much Reviews Mean to Your Business – There is something intrinsically satisfying about helping someone, especially if you believe in that someone. The same is true of helping a business. If you've built strong relationships with your customers, be honest with them about how much a review means to your business and future success. Ask them to help you by contributing one as well.
5. Share Reviews – Everyone loves to be acknowledged. And in today's social media-driven world, the bigger and more public the recognition, the more people want it. By sharing positive reviews, with an attribution to the individuals, you give your customers the public recognition they love and crave.
How to Handle a Negative Review
As much as we'd love for all reviews to be positive, chances are you'll run into a negative review from time-to-time. Hands down, the most important thing to do if your business receives a negative review is to respond promptly and professionally.
A prompt and professional response is the best way to make your customers feel valued, which helps to mitigate the situation.
Always avoid escalating the situation in a public forum. Rather, invite the customer to contact you privately, either over the phone or in a personal email. This allows you to address their concerns, provide some sort of compensation (if needed), and learn from any mistakes your business may have made.
Learn more about how to handle negative comments.
Get Help Setting Up a Review Campaign
Our creative team often works with clients to incorporate regular review requests into our marketing campaigns. From email newsletters to social media campaigns, we can help you strengthen your customer relationships through positive reviews.
Let's talk about how to make your business shine.
Additional Marketing Resources
Nothing builds relationships on Instagram faster than replying to comments on Instagram with an @mention.
The etiquette of how to respond to Facebook comments isn't cut and dry, but with a few simple principles, you can acknowledge your fans and grow a community.
Wish your website built relationships like you do? With live chat, it can. Live chat humanizes the web, improving the user experience and increasing sales.