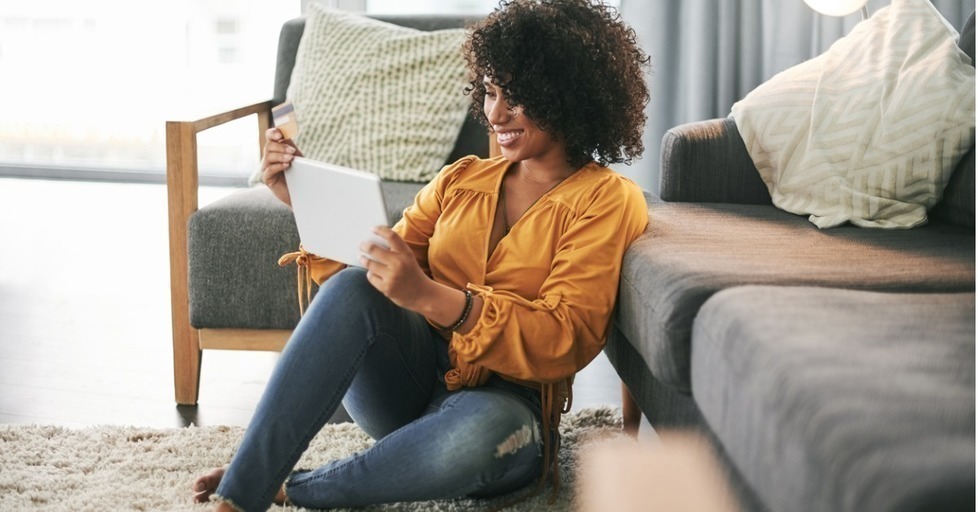 Words are the core of content marketing. They guide visitors and search engines to and through your website. That being said, research shows the average visitor read just 20 to 28% of your content — which makes images critical to maintaining interest, promoting retention, and increasing your conversion rate.
According to WebDAMN, posts that include images produce 650% more engagement than those without. And, thanks to a study by the Nielsen Norman Group, we know website designs that zigzag images and visuals with content promote reader retention.
But where do you get images? In this post, we outline the four primary ways to get images for your business and the pros and cons of each choice.
1. Professional Photography
In a perfect world, you'd do a professional shoot for every single piece of material you produced — whether it's online or printed. However, this isn't practical for every business.
Pros
Custom Images — Custom photos offer a higher reach on social media platforms and can sometimes provide higher search ranking, helping to increase brand awareness.

Quality — Professional photographers have all the gear (like high-end cameras, lights, and reflectors) to set up the most flattering finished photo possible.

Accuracy — Working with a pro allows you to capture what your potential customers would experience if they met you in real life.
Cons
Cost — Professionals have spent countless hours honing their craft and invested a significant amount in their equipment. While all that expertise leads to a high-quality product, it also doesn't come cheap.

Time — Depending on what kind of images you want, it will also require a time investment from you.
In need of custom photography? We offer some options in-house, along with providing recommendations for outside sources if need be.
2. Stock Photography
Stock photography (aka stock images) can offer a large breadth of high-quality images that you can access quickly.
Pros
Quick Access — One of the most significant benefits of stock photos is that all you have to do is pay and download. There's next to no wait time.

Diversity — Being able to represent your entire customer demographic (including different ages, genders, and skin tones) can be difficult. Stock photography gives you a wide breadth of options, helping you represent an accurate scope.
Cons
Cost — Costs range depending on the platform and quality of the images. But stock photos still cost money.

Looking 'Stock' — This isn't always the case, but some stock photography looks like it's stock photography. It looks staged and cheesy, which might not suit your needs.
3. Take Your Own Photos
Taking your own photos allows you to get custom images without paying for a professional photographer.
Pros
Cost — 'Free' is an excellent price. While taking your own photos isn't truly free (more on this in the cons section), it can be a lot more affordable than a professional shoot.

Custom Images — When you take your own photos, you own the rights to the image. Unless you sell those rights or give them away, you can ensure you're the only one who can legally use those images.

Flexibility — When you're taking your own photos, the only person's schedule you need to worry about is your own.
Cons
Expertise/Quality — Most of us aren't professional photographers, which means the quality of the images we take isn't typically as good as what you'd get with a pro or from stock photos.

'Cost' — Taking your own photos isn't free. Not only does it require your time, but it also requires equipment. Your equipment could be as simple as a camera phone. However, the better your gear and editing software, typically the better your images.
NOTE: This post offers a deep dive into the gear and shooting tips you need to take high-quality images of yourself.
4. Free Photos
There are a variety of resources where you can find high-quality, free images online.
Pros
Cost — Other than the time to look for an image, there's no cost associated with downloading and using a free image.
Cons
Lack of Options — One of the biggest issues you'll encounter with free image resources is the lack of options. It might be that you just can't find something that matches what you need.

Poor Search Functionality — Many of the free, online resources don't offer high-end search functionality. This means you could spend a lot of time combing through photos to find something that meets your needs — time you may not have. In an instance such as this, it may be worth paying for a better user experience.

Common Images — Because free images are available to everyone, a lot of people use them. Which means your customers may have seen them on another site. It also reduces the organic reach of those images.
Licensing Issues When Sourcing Free Images
Before you just assume you can use any image you get, any way you would like, make sure you understand the different licenses. If you incorrectly use an image, it could end up costing you substantially more than having just paid for a professional shoot.
Creative Commons — Creative Commons share a large amount of information about how the image can be used for free. Depending on how the artist licenses the image determines if you can use the image for commercial or non-commercial purposes.

Public Domain — Public Domain images are not restricted by copyright, so they can be used, adapted, and distributed however you wish.

Royalty-Free — Royalty-free images are images you can use after paying a one-time fee. These images can be used by you as many times as you would like. Generally, you can also adapt and manipulate these images as much as you would like. But it's important to read the fine print, so as not to find yourself in hot water.
5 Best Online Resources for Free Images
The Creative Commons Search platform allows you to select if you'd like to be able to use the images commercially and if you'd like to be able to manipulate them. You can also select if you want to find images, video and/or audio.
This is one of our favorite resources for free photos, as it offers incredibly high-quality images. The search feature and filters have gotten better over the years. You can now identify what orientation you'd like and the color scheme you'd like.
That being said, it can sometimes take a bit of searching to find a relevant photo as a search phrase like "San Juan Islands" will display images from the San Juans and images of islands in general.
This awesome site was designed to let contributors showcase their talent and provide high-quality images for free. As their mission states: "Uniquely free photos. Handpicked, non-stocky images. Yours to use as you wish." So while you can access these images free of charge, be sure to provide photo credit. It's the right thing to do. Access all visuals free of charge, but do the right thing by acknowledging where you sourced the work so that budding photographers can make a name for themselves.
Around here, we're big fans of Canva. It's an excellent online tool that allows you to quickly create professional-looking designs. It also gives you access to a wide breadth of images.
Canva offers both a free and paid version. As you'd probably expect, the paid version gives you access to a broader selection of images.
This online resource offers free stock photos, backgrounds, and high-resolution images for personal and commercial use. While the free selection can be limited, there is a paid option with a bigger selection.
Another way to get more images is by signing up for their newsletter. You get regular emails with exclusive access to free downloads. This can be a great way to start your own collection. Just be sure that when you download images they are titled something that makes them easily searchable from your computer.
Get Help Optimizing Your Online Copy & Utilizing Images
Our skilled digital marketing team partners with clients to create highly engaging and optimized content. In addition to performing in-depth SEO research and crafting reader-friendly text, we help clients select and utilize high-quality images.
Additional Resources
In today's digital age, a picture is worth more than 1,000 words. It's worth Facebook fans, Instagram likes, Twitter shares, and more!
Image SEO is the practice of appropriately describing and labeling image alt text — an essential element of web accessibility.
When used correctly, images can be an incredible tool to boost your Twitter engagement.