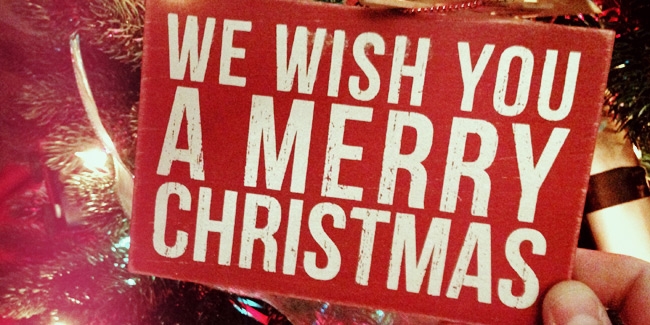 The Christmas tree has been decorated for some time now. We've long since lost track of the number of eggnog doppios we've consumed. Mia (our furry office companion) is still waiting for her first Edmonds snow day.
Before we know it, Christmas will have passed. The New Year will have arrived. And, it'll be 2014. Now is the time to look at how our business performed in 2013. By evaluating what did and didn't work, we can capitalize on our successes for an even better 2014.
There are a lot of different factors to consider. These are some of the main ones on which we will be focusing:
Social Media
We're taking a look at the platforms on which we are participating to determine what has been the most successful and where there is room for improvement.
On Facebook
What types of status updates are getting the most attention? Images, videos, links or text? What days of the week and times of the day are our statuses being seen by the most number of people?
On Twitter
What tweet topics have had the most favorites, retweets and replies? What length of tweet has been the most popular? Which of our #hashtags have been popular?
Website Performance
Websites are typically the big beast of your Internet presence. They often are constructed with multiple pages and a blogroll. Unlike email and Social Media, your website can handle much larger bodies of text. And, this text can be strategically optimized to attract website traffic. To increase our visitor traffic in 2014, these are some of the things we're considering:
How often are we publishing a new blog post? When we published more frequently, did we receive more visits? Which landing pages and/or blog posts received the most traffic? What search terms were used to find our site?
Email Campaign Success
Email campaign goals can vary wildly, but there's one thing every successful email campaign has in common – high open rates. It doesn't matter how great your email content is, if no one opens them, it's like shouting at a brick wall. To increase our open-rate, we're considering:
What days of the week and times of the day our most popular emails were delivered? What subject lines were the most successful and how were they formatted? Did they ask questions? Did they include numbers?
Setting Goals from Your Results
After you have reviewed these items, use this insight to help you set both long-term and short-term goals for next year. Even if you want to see big changes, it's really important to be realistic about what's attainable. While you should definitely set some big goals, don't let them be the only ones. Achieving big goals is hard. Coming up short can be disappointing and all too often cause business and individuals to give up.
Instead, give yourself a few immediate markers you can reach. Think of them like steps towards your larger purpose.
What kind of goals could you set? When it comes to Social Media, measuring your return on investment (ROI) can be difficult. Instead, look at your Key Performance Indicators (KPIs). These are numbers such as number of Facebook likes, comments and engagement. If you received 200 new likes in quarter four, you might try for 250 in quarter one.
The idea is to create a goal which builds upon your success. And, one you can reach.
Are there other questions you're asking as you prepare for 2014? What goals have you set for yourself? Send us a tweet. Leave us a Facebook comment. Shoot us an email. We'd love to hear about them.