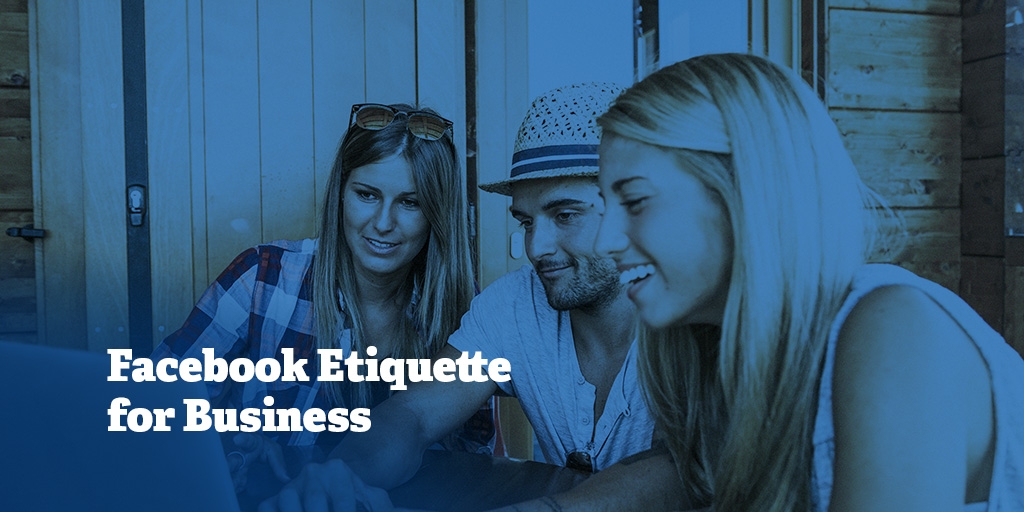 A Facebook presence can definitely be an asset to your business' marketing efforts. However, it's important to make sure you're not digitally stepping on any toes.
To help you avoid sticking the proverbial foot in your mouth, we've compiled our top Facebook etiquette tips.
Avoid Over Promotion
Your business page is obviously about your business. It's to be expected that you'll have some promotional posts. However, avoid spamming your followers with nothing but "Buy Now" messages.
Steer Clear of Politics
When it comes to your business page, stay away from politics and religion. National holidays and national (or international) catastrophes are a clear exception to this rule. Showing your support on Veteran's Day is without a doubt a good thing. In response to the recent attacks in Paris, making a brief statement showing your support and concern for those suffering makes sense. However, entering into a controversial debate – such as a woman's right to choose or the existence of God – is best done far from your professional life.
Stop Asking for Likes
Go ahead and tell your friends and family about your business' Facebook page. However, only do it once. If they want to like your page, they will. In this same vein, we implore you to avoid trading likes. Don't post on another Facebook business page that you liked them and ask them to like you back.
Always Display Your Current Business Info
All the information on your Facebook page should be accurate. This includes a valid email address, working URLs, and current hours of operation. Few things are more frustrating to an interested prospect than discovering inaccurate contact info.
Avoid Intentionally Vague Posts & Chronic Complaints
When Real Simple asked its readers to share their biggest Facebook pet peeves, some interesting things were made very clear. Namely, those looking to generate concern and attention through intentionally vague posts or chronic complaining are downright annoying. It's best to avoid any such posts. This is true for both your business page and your profile.
(See the complete list of Real Simple's most detested Facebook posts.)
Do you have an additional Facebook etiquette tip you think businesses should know? Drop by our Facebook page to share.