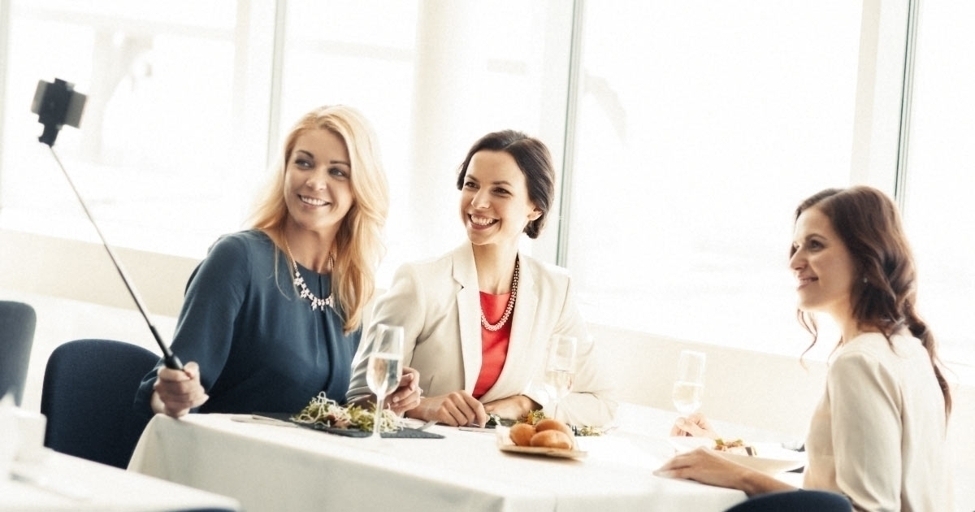 Does the idea of being on video make you squeamish?
You're not alone. But, it's time to just take deep a breath and dive on in. The organic reach live streaming video is receiving on Facebook can't be ignored.
Hard as it may be to swallow, if you aren't live streaming, you are missing out.
What's the difference between Facebook Live and sites like Periscope, Meerkat, and MeVee? A built-in audience. These sites require your audience to make a special digital trip to visit you. With Facebook Live, you're going to be live streaming directly to where your audience is already spending their time.
How to live stream on Facebook

Have you tried this live stream thing yet? We're starting to dabble with it and we're talking about live streaming – the why, how, and what to wear: http://rwldesign.com/journal-postings/how-does-facebook-live-stream-really-work Have a tip? Add it to the comments!

Posted by RWL Design on Wednesday, August 24, 2016
How does Facebook Live work?
It is possible to live stream from your desktop computer. This can be a great option for those who have a little technical expertise and plan to record a long video. (Social Media Examiner did a great how-to for streaming from your desktop.)
However, the easiest way to live stream is from your phone. We're going to outline the five prep steps we recommend to make the experience as successful as possible. Then, we're going to do a quick run-through of the six steps you need to actually "Go Live."
5 Live Stream Prep Steps
Draft a Script
When you're doing a live broadcast it's easy to get off topic or completely lose your train of thought. Drafting a rough script will help you stay on track. This allows your audience to easily follow what you're talking about and engage with you.
Script Example
Intro (Name & Position at Business)

Purpose of Live Stream (What you're covering)

Point A

Point B (optional)

Point C (optional)

Conclusion (Restate Name & Purpose. Say Thank You)
Draft Your Status
We recommend pre-drafting your status and then emailing it to yourself. (Alternatively, you could text it to yourself.) From your phone, open your email and copy the text. You'll be able to paste it into your live stream status.
Please Note: This is an essential step to help you cut down on typos, odd verbiage or other hiccups that might make you look a silly.
Determine How You'll Hold Your Phone
If it is just you in the video, you can put your phone in selfie mode and hold it with one hand. However, if another person will be joining you, you'll probably need to hold the phone a little further away.
If this is the case, you could use a tripod, prop the phone against a book or hold it with a selfie stick. Alternatively, you could recruit someone to hold the phone for you.
Select a Professional Outfit
Your outfit doesn't have to be crazy nice. But, you want to wear something you're okay with clients seeing. Your bathing suit probably isn't going to cut it. Yoga pants most likely aren't the best bet either. A good rule of thumb: If you wouldn't wear it to a client meeting, don't wear it during a live stream.
Please Note: You only need to worry about what will show up in your video. If your legs aren't going to be showing, you could easily wear sweatpants and slippers.
Email Yourself Your Status and Copy It
Like we said, email your status to yourself. Typing it on the computer significantly cuts down on potential errors.
6 Live Stream "Go Live" Steps
Open the Facbeook Pages app.

Select "Publish."

Select the Live Steam button. (It looks like a small head with two halos.)

Select "Live Video."

Type (or Paste) in your status.

Click "Go Live."
What Next?
Not sure how to create your script? Need to know what to live stream about? Our creative team can help you develop an easy-to-follow script and content calendar that incorporates topics about which you can live stream.