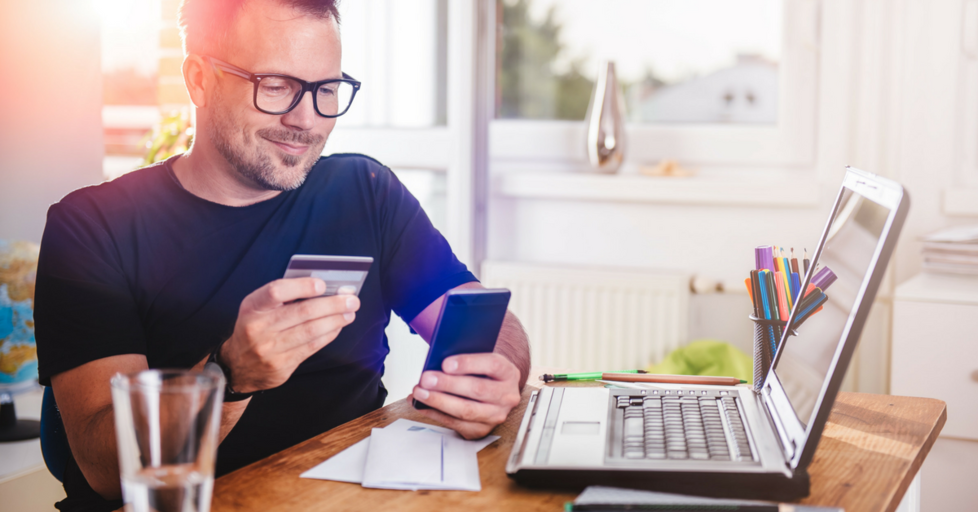 The holiday 'noise' is real. Stores have already started stocking Christmas gear and we haven't even hit Halloween yet.
While Facebook provides great opportunities for marketing your business, if you simply add to the noise you'll be wasting your time. And you'll be annoying. Because no one really likes a business that spams them with promotional material.
The holiday 'noise' is real. Don't simply add to the noise. (That's annoying.) Make your Facebook holiday promotions count.Click to Tweet
This fall and winter, get your marketing game on lockdown with Facebook promotions that work. Use these tips to plan, develop, and run Facebook promotions to which your audience actually pays attention.
7 Tips for Successful Facebook Holiday Promotions
1. Get Relevant Events & Holidays on Your Calendar
Events and holidays offer an incredible opportunity to connect with customers. Each date can be used as a themed campaign, giving your business a reason to connect with customers.
The key is to get your calendar on lockdown. Take a few moments to identify all the potentially relevant dates. These could include the obvious choices, like Thanksgiving Hanukkah, and Christmas.
But, they also might include some of the more untraditional celebratory moments like:
National Novel Writing Month (November)

Sandwich Day (November 3)

Clean Your Refrigerator Day (November 15)

Bathtub Party Day (December 5)

Letter Writing Day (December 7)

Violin Day (December 13)

National Flashlight Day (December 21)
2. Optimize ALL Content for Mobile
Typically, mobile traffic rises during the holidays. This is especially true in the social media word. Users are busy celebrating with friends, gathering with family, and kibitzing with coworkers at the company holiday party.
Take advantage of that!
Mobile Facebook traffic rises during the holidays. Take advantage. Make all your material mobile-friendly.Click to Tweet
Because while all those users are out about, they're likely to be heavy on the FB Scroll (also known as scrolling through Facebook). To optimize your content for mobile users focus on:
Short Text (aim for 40ish character statuses)

Clear Call-To-Actions (CTAs)

Light Colored Images
3. Use Mobile-Friendly Landing Pages
We've already addressed the whole 'mobile' thing. Why, in all that's holy, would you spend the time creating mobile-friendly Facebook content and then send your fans to a static landing page?
That's like showing a customer the backdoor when they ask for the bathroom! Just don't do it! Make sure any landing page you use is easy to read and easy to navigate on a mobile device.
4. Utilize Facebook Live
Facebook Live has been around for a while, but it's still being underutilized by business. And for you, the best news is, Facebook Live has incredible organic reach. This holiday season, use that reach to your advantage by going live. The following are a few ways you can utilize live video:
Host a Virtual Party – Celebrate an event with your fans by going live. Bring them into your office party, outdoor adventure or on a bit of your vacation.

Setup a Question & Answer Session – Give your fans a chance to talk with you directly by hosting a live question and answer session. Allow your fans to submit questions via comments and answer them as they come in. (The comments on your video will be public, so go ahead and address each response to an individual person, using their full name!)

Provide a Limited Availability Discount – While you're live, make your fans feel a little extra special by offering a limited availability discount that your fans can only know about by watching your video.
3 Facebook Live Ideas- 1. Virtual Party 2. Q&A 3. Exclusive DiscountClick to Tweet
5. Highlight an Exceptional Employee to Boost Morale
It is sooo easy to focus your attention on customers during the holidays. But remember, your employees are the backbone of your business. By highlighting an exceptional employee, you can boost company morale.
This also gives you an organic way to let your customers get to know your business on a human level, which helps them become more invested in your business.
6. Share Your Company Culture
People go to a big box store to buy a can of beans and you-assemble bookshelves. Those are the items which they use and then toss.
Individuals go to a farmer to buy organic tomatoes. They go to a marketing professional to get an expertly crafted logo. They visit an artist's gallery to find the perfect painting for their mantel.
In short, individuals do the business matters with other individuals. Letting customers get to know your company culture, allows them to get to know you on an individual level. It helps them be invested in your success.
Throughout your holiday promotions, share the things in which your company believes. Perhaps this is giving back to the community. Showcase volunteer activities in which you and your employees participate. Maybe you give back through donations. You could invite your customers to also give through a matching program.
The idea is to say what you stand for and how you implement that in real life.
7. Showcase High-Value Customers to Broaden Awareness
Have a really valuable customer who has benefited from your product or service? Give them some very public love through a special highlight.
This allows you to showcase how they use your business. It can often be a great way to incorporate a testimonial. And for your customer, being showcased can be fun. If they too have a business, mentioning their business might be another way to give them a perk for their time. The more reasons you give them to share your content, the better.
Need some help planning your holiday promotions? Let's get started.
Additional Reading
The etiquette of how to respond to Facebook comments isn't cut and dry, but with a few simple principles you can acknowledge your fans and grow a community.
Understanding Twitter etiquette will help you ensure good first impressions and build better relationships.
Build stronger, more familiar customer relationships through Facebook Messenger with these 9 tips.
Nothing builds relationships on Instagram faster than replying to comments on Instagram with an @mention.
Thanking someone on Twitter is about genuinely acknowledging them. And even better is including a thoughtful question in return.