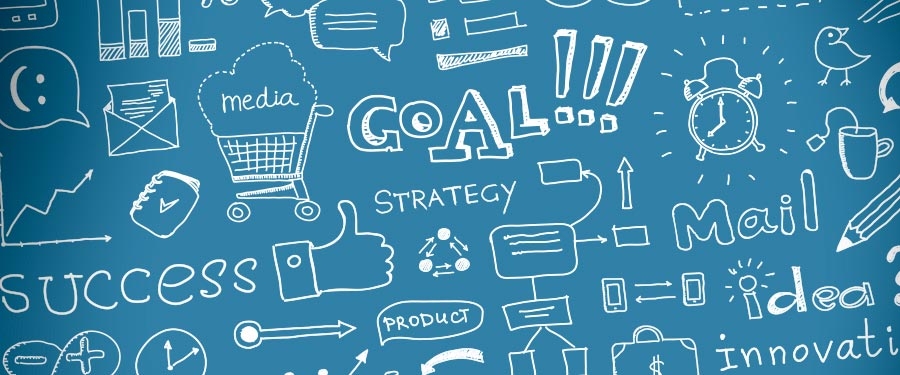 Well-written blog posts are the creative mind-bomb for your online presence. When utilized correctly, your blog becomes the foundation for your content marketing efforts, providing the catalyst for all your online shares.
The Benefits of Repurposing Blog Posts
Bigger Reach
Not all your customers and prospects will subscribe to your blog. If the information you're sharing only lives on your blog, it won't reach a large portion of your audience. By repurposing your content into multiple formats, you can share it on a variety of platforms.
User Specific Formats
Everyone learns a little differently, including your customers and prospects. Some folks need step-by-step instructions. Others need snapshot examples. You might find a portion of your clients like to absorb details in bulleted lists, stories or quick-action tips. Different online platforms lend themselves to different learning types.
Maximize Resources
Creating a well-written blog post takes an immense amount of time and resources. Whether your content is developed internally or you have hired an outside firm, someone is going to research, draft, edit, format, and publish each post. Repurposing your post allows you take full advantage this investment.
How to Repurpose Blog Posts
Identify Your Platform(s)
Lets get this out of the way – your business DOES NOT NEED to participate on every online platform.
You don't. You don't need to be everywhere. (Go ahead. Let out that big sigh of relief.)
What you need, is to be in the right places. Those places might not be the same as ours at RWL Design. Because the right place for your business is where your target audience is spending their time. These platforms might include:
Eblasts
Tweets
Facebook Statuses
Google+ Post
LinkedIn Statuses
NOTE: Seriously consider the time and resources you have allocated to your content marketing efforts. If you stretch yourself too thin, your overall presence will suffer. It's better to do a great job on one or two platforms than a poor job on many.
Eblasts
Because most of your customers and prospects probably won't subscribe to your blog, they won't know when you publish a new post. To share your post through an eblast, craft an engaging synopsis. Conclude your message with a call-to-action that links to your blog.
This will not only share valuable information with your audience, it will drive traffic back to your blog and website.
EXAMPLE:
Dear Ladies & Gents –
Are you ready to start harnessing your creative mind-bomb? With a little careful crafting, you can transform your blog posts into multiple pieces of share worthy content.
Yes. That's as good as it sounds.
Each blog post can become a tweet, Facebook status, Linkedin update and more.
Find out how.
– Your friends at RWL Design
NOTE: For eblasts to be an effective marketing tool, your recipient list needs to be well vetted. This means, each recipient needs to opt-in. While an opt-in feature may limit your initial numbers, it will build long-term trust with those on your list, decrease the chance of your emails being flagged as spam, and increase your overall open rate.
Tweets
While Twitter gives you up to 140 characters per tweet, it's best to keep each tweet between 80 – 100 characters. (This allows fellow Twitter users who want to re-tweet you the ability to add a little something extra while also giving you credit.) Ideally, your tweet will start with a short question or statement, followed by a link and then 1 – 3 hashtags.
EXAMPLE 1:
Are you maximizing your blog posts? Discover how on our epic guide: LINK #ContentMarketing
EXAMPLE 2:
Transform your blog posts into multiple pieces of share worthy content: LINK #Blogging
Facebook Statuses
Unlike Twitter, Facebook gives you a seemingly endless number of characters. (It's currently somewhere around the 60,000 mark.) While you have all that space to flex your social voice, the real status queens and kings know – shorter is better.
The best Facebook statuses are 1 – 3 sentences. They deliver a valuable message; a call-to-action; and a link preview with an engaging image, bold title, and clear meta description.
EXAMPLE:
Maximize your resources. Repurpose well-written blog posts into user specific formats and start reaching a larger audience.
The key is to use each platform appropriately. On Facebook this means each status contains
A short, valuable message
1 Call-to-Action
A link preview with an engaging image, bold title, and clear meta description
Google+ Post
Similar to Facebook's seemingly endless character limit, Google+ has no proclaimed cap on the length of your posts. That being said, each line of your Google+ post is limited to 60 characters. Depending on your user's device, between two and six lines of your post will be displayed before they see a "Read more" link. So, your top two lines need to be rock stars.
One of the ways your can make your first two lines pop is by formatting them correctly. Google+ allows you to format the text of your post with simple key commands:
Put asterisks () around words you want to bold.
Put underscores (_) around words you want to italicize*.
Put dashes (-) around words you want to strike through.
Think of your first line as a headline. Make it bold and use title case.
NOTE: Title case means you capitalize the first letter of each word that isn't an article (e.g. a, an, the), conjunction (e.g. and, but, or) or preposition (e.g. on, in, with).
Consider your second line your subheading. Italicize it and use a standard sentence format with proper punctuation. It doesn't have to be a complete sentence, but it should be a complete thought that builds upon your title.
Leave the first line blank to create visual whitespace. This will help readers process your message.
The remaining three lines of text should have a short and engaging description.
Additionally, each Google+ post should include a link preview. Like Facebook, each link preview should include: an engaging image, bold title, and clear meta description.
EXAMPLE:
Are You Maximizing Your Content Marketing Efforts? Take full advantage of each blog post by repurposing them.
Well-written blog posts are the creative mind-bomb for your online presence. Discover how to transform each one into multiple share worthy pieces.
LinkedIn Statuses
The best LinkedIn statuses are 1 – 2 short sentences combined with a link preview. Keep your 1 – 2 sentence blurb to 230 characters or less. After 230 characters, your users will see a "…show more" button.
Additionally, you want to keep the title of your link preview to 70 characters or less. After 70 characters, LinkedIn cuts off the title, sometimes damaging your intended messaging.
EXAMPLE:
Maximize your content marketing efforts. Use your blog as a catalyst for your online shares and you'll be able to easily create multiple share worthy posts for a wide variety of online platforms.
Additional Platforms
Beyond the online platforms we've explored above, your business might also benefit from utilizing your posts on other platforms. These might include:
White Papers
Instagram Shares
Pinterest
But as we stressed before, it's important to be fully engaged on all the platforms you participate. If you aren't prepared to allocate the necessary resources to contribute and participate on every platform, then don't. Do a great job with one or two and then expand as your time and budget allows.
Have additional questions about repurposing your blog posts? Shoot us a tweet. We'd love to discuss it with you.