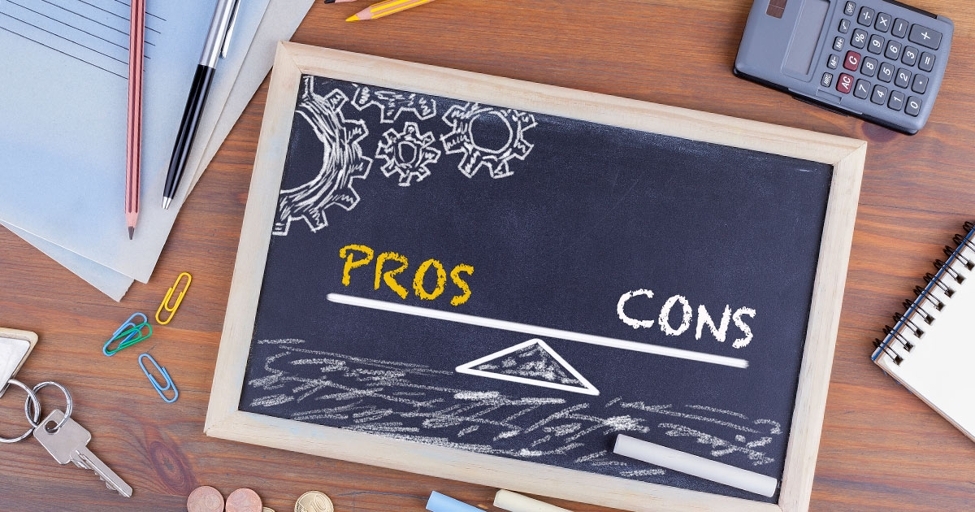 Around here, we're casual Instagram users. A few members of our creative team have accounts. They're a collection of mostly puppy pictures and dinner creations.
Why, when Instagram has more than 500 million users, is RWL Design not on Instagram? Aren't we missing the boat?
We don't think so. In fact, we made the conscious decision that Instagram wasn't the right space for us (at least right now).
Yes. Many businesses have utilized Instagram with great success. Even small business like Bon Puf, Camp Brand Goods, and Kelly Moore have used it to showcase their brand, promote their products, and increase word-of-mouth marketing.
But ultimately, the decision of whether or not to jump on the Instagram bandwagon comes down to how your business weighs the pros and cons of Instagram. As a business, you only have so much time and resources. You need to use them effectively.
This means making sure each thing you do, you do really well. For RWL Design, we haven't felt Instagram was a place which would offer a great return on investment (ROI). However, this doesn't mean it wouldn't be for your business.
To help you decide, we're sharing our own list of pros and cons. Before you dive in, please note this list isn't even. Each item doesn't carry the same weight. While the pro list is definitely longer, many of the items on the con list are big action items you need to take seriously.
Pros of Using Instagram for Business
Actively Search for and Connect with Potential Customers - Unlike Facebook which provides different access to business pages and user profiles, Instagram does not. This means, as a business, you can actively find and interact with other Instagram users.
Instagram allows you to actively search for and connect with potential customers through engagement.Click to Tweet
Directly Reply to Fans - Life Facebook and Twitter, Instagram allows to you reply to a fan's comment. Additionally, with Instagram, you can privately reply to a commenter via a direct message.
Monitor Fan Mentions - Not only will Instagram alert you each time your account is mentioned, it allows you to monitor hashtags.*
Perform Competitor Research - Use Instagram to monitor the message your competitors are sharing, what their customers are saying, and identify any needs they might not be fulfilling. This can help you with everything from product development to marketing strategies.
Develop Word-of-Mouth Marketing Through Instagram Campaigns - Word-of-mouth marketing is a strategy for turning your fans into your marketers. In its most basic form, you encourage your fans to begin talking about you. With Instagram, there are two main ways to do this: comment contests and hashtag campaign. Comment contests invite fans to comment on one of your posts in some way. This is a lower barrier form of entry. Hashtag campaigns invite your fans to include a predetermined hashtag in the caption of their posts. These campaigns have a slightly higher barrier because they require more fan action.
Showcase Products or Services in Use - A highly visual platform, Instagram allows you to showcase your product or service being actively used by your customers.
Share Behind the Scenes Looks at Production - Looking for a good way to humanize your company? Show them what makes you tick on a day-to-day basis with behind the scenes looks.
Give Shoutouts to Partners - Did a strategic partnership contribute to your success? Show your partner some love with a shout out. This could be anything from a general recognition of their contribution and a highlight of their company to a congratulatory post or showcasing their product working in conjunction with yours.

Highlight Customers - Most fans love a little moment of fame. You can use Instagram to highlight a particularly valuable customer. Even better is when that customer is on Instagram and you can mention them directly.

Hashtags are any word or words that a preceded by a pound sign (#) and don't contain any spaces or punctuation. (Example: #design #contentmarketing) Hashtags are considered public, This means, even if a user has a private account, their posts including hashtags will be visible if you are searching for that specific hashtag.
Cons of Using Instagram for Business
High-Quality, ORIGINAL Images Required Regularly - Instagram is image based. While captions can definitely affect your success, without high-quality images that engage fans, you'll be dead in the water. And, you'll have to share new images on average five times a week. This can be costly, time intensive, and difficult.
To effectively use Instagram for your business, plan on sharing an average of 5, high-quality, original images a week.Click to Tweet
Your Target Audience May Not be on Instagram - The largest age demographic who uses Instagram is 18- to 29-year-olds. (They make up 55% of all Instagram users!) This means, the vast majority of your target audience might not even be on the platform.
Capturing B2B Business Visually Can be Much More Difficult - Unlike a B2C product or service, B2B business generally fewer instances which can be captured and opportunities to capture them.
Manpower - Posting on your personal Instagram account doesn't take a lot of time. You snap a pretty picture. You write a quick caption with a few emojis and there you go. If you plan to use this same approach with your business account, don't expect major results. Like any aspect of your business, using Instagram effectively takes time. You'll need someone (or someones) to develop a strategy, create the content, publish the content, monitor performance, and respond to fans once they engage.
Low Website Traffic Generator - Currently, Instagram only gives you one link in your bio. There are no other clickable external links unless you pay for ads. This limits how much traffic, and effectively the number of qualified leads, Instagram lets you generate.
Do the Pros Outweigh the Cons?
If you're feeling like the pros outweigh the cons, the first step is to plan. The biggest mistake isn't not getting on Instagram. It's getting on Instagram and then not posting or posting bad content.
Need help strategizing? Our creative team has worked with other businesses to develop a strategic Instagram marketing plan. We work closely with you to determine what efforts you're already making outside of Instagram, your brand voice and how best we can utilize this platform to showcase your unique value.