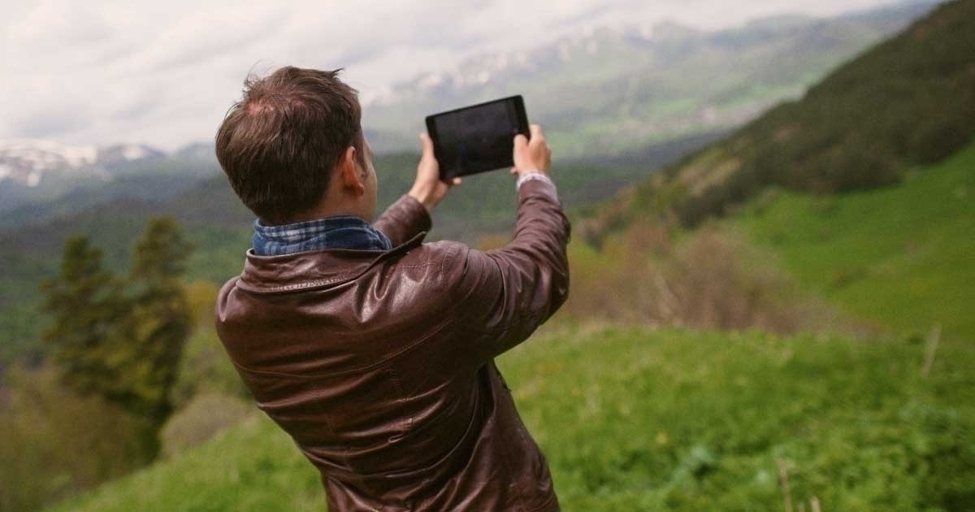 With more than 500 million users, Instagram is one of the most popular social media platforms today. How do you take advantage of that huge audience to attract new leads and increase your conversions?
You optimize your presence. To help you get started, we've outlined the five most important tips to help you create a strong Instagram presence:
1. Polish Your Profile
In comparison to other platforms, Instagram profiles are pretty cut and dry. They are comprised of just three elements. However, it's easy to overlook and underutilize them. Take the time to optimize each so your can put your best foot forward.
Profile Photo
Like all social media platforms, your profile photo is the image that will be seen the absolute most in connection with your business. It's important it represents who you are and what you stand for.
To maintain constancy, we recommend using the same profile image for Instagram as you use for Facebook and Twitter. If you are the face of your brand, you'll want to use a headshot. However, if your company is the brand, then you'll want to use your company logo or a similarly branded image.
Ideal Size: 1,200 x 1,200 pixels
Bio
This short description should communicate what product or service you offer. Put this info at the very beginning of your bio. The remaining space should be used to humanize your brand. This might include details such as hobbies, passions, and your location. Additionally, you might consider using your brand's key hashtags to encourage others to use them too.
What about emojis? If using emojis fits within your brand, we say go for it. They're fun and wildly popular.
Maximum Length: 150 characters
Profile Link
Instagram gives you only one opportunity to share an active link (a link users can click). Make sure to use it wisely.
As a default, you'll want to link to your company's homepage. However, while you're running a special, holding a contest or promoting a blog post, you'll want to update this link to point directly to the current topic.
2. Use Analytics to Monitor Your Success
Random likes and comments can be fun. For 14-year-old teeny boppers this might be enough. However, in business results – web traffic and sales – rule. This is where analytics come into play.
Random likes and comments are fun 14-year-olds. For businesses, web traffic and sales rule.Click to Tweet
Track Referral traffic with Google Analytics
Previously, Google Analytics didn't allow you to track Instagram acquisitions. (The platform counted those visits as direct traffic). Luckily, now it does. From your Google Analytics dashboard go to Acquisition -> Channels -> Social. This will show you a variety of information, including:
Sessions (total visits)
Users (total unique people who visited)
Bounce rate (percentage of people who left your site without visiting at least one additional page)
Monitor Followers and Engagement with Iconosquare
This go-to web app is the leader in Instagram analytics. It doesn't provide insights into click-through rates. But, Iconosquare does allow you track essential data such as the best time to post for you audience, the percentage of post engagement coming from followers and non-followers, media lifespan, top followers, and more.
3. Development a Strong Content Strategy
Like any part of your content strategy, your Instagram posts should contribute to your long-term success. This means not only understanding how to share, but how those shares work in conjunction with your other efforts.
High quality, engaging photos are the lifeblood of any strong Instagram account.Click to Tweet
Photos
High quality, engaging photos are the lifeblood of any strong Instagram account. But, this doesn't mean you should just go out and buy some great pictures. The images you share should be relevant.
For example, there are very few reasons a car detail shop in Edmonds would want to share photos of donuts in Portland. Unless it's relevant, don't share it. Relevant posts could include: * Showcase your product and service * Provide a behind-the-scenes look at your operation * Highlight exceptional customers
* Praise employees * Give shout outs to your partners
The images you share should be engaging. You don't simply want to share pictures of your product sitting on a warehouse shelf. Rather, you want to show your product:
Being used
Helping your customers
In an artful manner
Video
One of Instagram's latest updates is an increase in their video time limit. Now you can share up to 60 seconds of video. You can shoot video directly from your Instagram app or you can share a video from your photo library. Like the pictures you share, your video should be both relevant and engaging.
NOTE: While video is ruling the Facebook world, it's not as popular among Instagram users. We recommend sharing a video or two. See how your audience responds, and then use video accordingly.
Geotagging
Geotagging your photos allows you to give each image more context by connecting it to a specific location. When sharing an image, you simply search for and select your desired location. Each image you geotag is then added to your photo map. Photo maps can be viewed by visiting a user's profile and selecting the location button located second in the menu bar, second to the right.
4. Get Your Audience Engaged
The old question is, "If a tree falls in a forest, does it still make a sound?" The answer is, "Who cares?" The same is true for your Instagram engagement. If you post a picture and no one engages with it, does the post really matter?
Sadly, not a whole lot. Even if you've worked really hard to get an image and craft a message, if it doesn't get likes, comments, and clicks on your profile link, the post isn't doing its job.
Posting a picture no one engages with is alike a tree falling in the woods when no one's around.Click to Tweet
To help you increase your engagement rate, we've outlined the three key tools.
Hashtags
A hashtag is a word (or words strung together without any spaces or punctuation) preceded by a pound sign. They can contain letters and numbers. On Instagram, hashtags can also contain emojis.
Hashtags are a way of defining what your post is about and helping it get found. Using Instagram's search tool, users can search for hashtags they deem relevant. By tagging your post appropriately, you can help users find you.
Hashtags can also be a great way to name a contest, event or experience. For example, Root Sports encourages users to tag their photos #whereiroot to indicate where they are rooting for the Mariners. Photos tagged with #whereiroot have the potential to be shared through Root's various channels, including the big screen at the Mariners game, TV, and on social media.
Alternatively, Valley Fig developed a branded hashtag #VFigFeed. They not only encourage users to tag food with figs, but have utilized it to create contests, such as a recent trip for two to America's Test Kitchen.
NOTE: Developing a hashtag does not give you ownership of it. Any user can use a hashtag at any time. Additionally, there are already a lot of hashtags out there. Before you "develop" your own, make sure to see if the hashtag you're going to use is already being used and in what context it's being used. You don't want to accidently associate yourself with an inappropriate topic.
Contests
Not only are contests fun, they let your business:
Showcase products
Attract leads
Grow your follower base
Increase engagement
Create a 'buzz' about your business
There are a variety of ways to host an Instagram contest. Typically, they involve some sort of giveaway such as a free copy of your product or use of your service. However, the winner might also simply receive recognition such as being mentioned or having their photo shared.
A simple way to plan a contest is to focus it on a company milestone. You might celebrate your first 500 followers, first 10 years in business or a new employee.
Alternatively, you could use a holiday as your inspiration. If your company's brand has a green color scheme, you might embrace St. Patrick's Day and encourage your followers to show their green pride right along with you.
Direct Messages
Instagram has allowed users to send direct messages in the past. However, the process of sending and receiving them was rather clunky. Now, you can send messages directly from a comment. These messages will appear as a private inbox. They will only be visible to the user you send it to and anyone you mention.
NOTE: Never consider a private message truly private. While it's certainly a good way to take a conversation out of the spotlight, anything you share online has the potential to be seen worldwide. If you don't want everyone reading what you send, don't send it.
5. Stay up to Date with Instagram For Business
Currently, keeping up with the changes on Instagram isn't nearly as difficult as keeping up with the changes on other social media platforms, like Facebook. There just simply aren't as many.
However, finding inventive ways to maximize your presence can be incredibly beneficial. The Instagram For Business blog is exceptionally well done. Not only do they showcase updates, they highlight businesses and trends, sharing details about why and how brands are seeing success. For us, this is a regular read.
Next Steps
Need help optimizing your Instagram profile and developing your content strategy?
Work with our team to create a strong presence that maximizes your results.