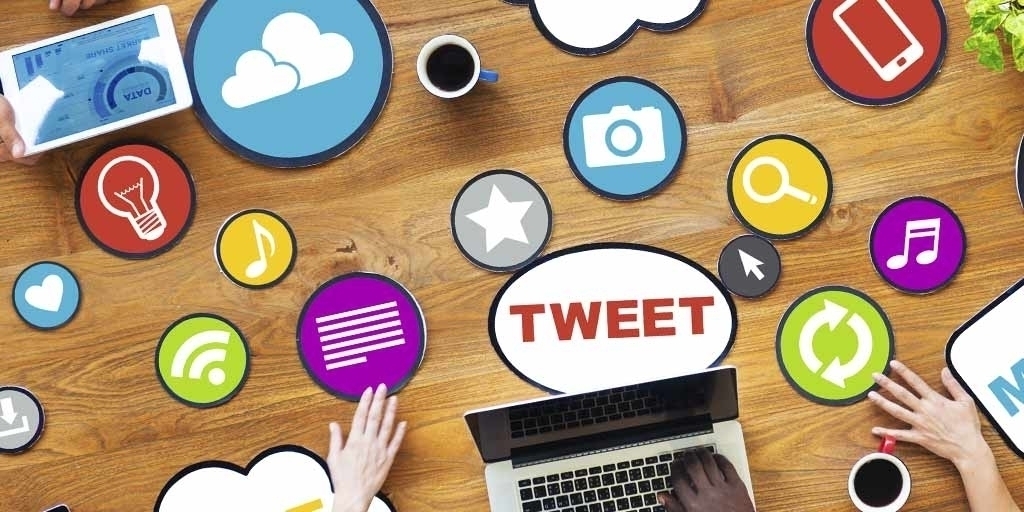 Tweet better. Engage more. Grow your audience.
Sound good? We think so too. Unfortunately, the how isn't a simple equation. Like Facebook newsfeeds and Google search results, Twitter feeds are dictated by an algorithm only a handful of people know.
Luckily, we can learn a lot by looking at those who are using Twitter effectively. We've rounded up nine tweets that have been successful. Take a gander at the tweets below. Then, let your creativity run wild.
5 Steps To Create Shareworthy Content - https://t.co/WmlkDLRLUf pic.twitter.com/MSZ3hjVIHY

— Michael Brenner (@BrennerMichael) January 11, 2016
Here, Michael Brenner's tweet is short. It speaks to a desire most people have. And, it includes a link so you can learn more.
#RIPDavidBowie pic.twitter.com/Vr9lbYKpKL

— Austin Kleon (@austinkleon) January 11, 2016
This tweet uses two really effective techniques. First, it's timely. Second, the image is fun. Everyone loves to share things that are fun.
HAPPY NEW YEAR FROM SEATTLE! #NYE2016 pic.twitter.com/yKyHoc9t9l

— Tim Durkan (@timdurkan) January 1, 2016
A picture's worth 1,000 words. Or in this case, 300+ retweets. Tim Durkan's stunning picture from New Year's Eve was relevant and it was paired with a popular #hashtag.
How to Create Audience Personas on a Budget Using Facebook Insights https://t.co/5ywzRJ5XWx By @the_timallen pic.twitter.com/kRtbLg3WzE

— Moz (@Moz) January 11, 2016
This Moz tweet is nearly the ultimate in tweet perfection. It speaks to a desire, offers a link to fulfill it, mentions a well-respected author, and includes an engaging image.
Time to get your business systems aligned for an amazing new year! https://t.co/UfjTllmoWg pic.twitter.com/mrZlJrvRDs

— Amy Porterfield (@AmyPorterfield) January 3, 2016
In this tweet, Amy Porterfield puts a new twist on New Year's resolutions. Additionally, she reinforces that if you follow her seven tips you'll have an amazing new year.
Discover how @jvandemo built #Minesweeper in #Angular2 and Immutable.js: https://t.co/XMXvqXRudy #totallycool

— RWL Design (@rwldesign) January 4, 2016
This endorsement tweet shows a fellow Twitter user some love and incorporates one fun and two relevant #hashtags.
Our #AATeam was excited to be a part of @TulsaASMuseum's #MD80 Flight Experience. https://t.co/6LwbGH8Rvc pic.twitter.com/LIdmqVTpYR

— American Airlines (@AmericanAir) January 7, 2016
Here, American Airlines humanizes its brand by showcasing its employees. Additionally, they gave a shout-out to a local museum.
Clue #3: Miss Myrtle...why didst thou shun me? #canlismenus

— Canlis (@canlis) October 21, 2010
In 2010, Canlis made social media history with their Canlis Menus campaign. Using Twitter, they lead Seattle foodies on a massive, multi-day scavenger hunt for 50 menus. By sharing a series of hints, they engaged customers far beyond the simple retweet.
How do you crop images? #Cropper is a simple #jQuery image cropping plugin: https://t.co/COOSz9ksDE

— RWL Design (@rwldesign) December 12, 2015
This tweet asks a question, answers the question and provides a link to the solution.
Seen a tweet you love lately? Share it with us!