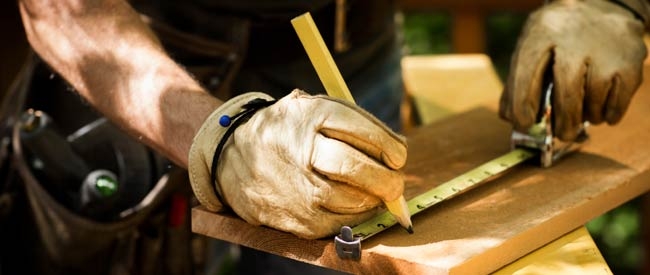 Norm Abram always said, "Measure twice. Cut once."
We're also big fans of measuring, measuring and then cutting. Measuring is planning and we spend a lot of time talking about planning with our clients. As a business, we spend a lot of time doing it. Why? Because it's the best way to ensure success.
Planning is not just developing a great product or service. It is not just coming up with a good brand. Nor is it simply laying out next week's to-do list. (Though all of these things are definitely important and we strongly recommend them.)
Planning is being proactive. As the holidays are approaching and you're creating your promotional materials, it's important to give yourself flexibility. This is particularly true if part of your holiday promotions are dependant upon printed materials.
Don't count on quick turn times from the printer. We repeat – DON'T COUNT ON QUICK TURN TIMES.
Why? Ever heard the saying, "Up the creek without a paddle?" You could easily learn it first hand if you don't have your promotional materials in time. Rush jobs can mean:
Mistakes - Even with the best plans, mistakes happen, especially when you're rushing. If your materials have to be rushed, there is often no time for corrections.
It Can't Be Done - Most printers will do everything in their power to complete your job on time, even when it's at the last minute . But, if you have waited too long and there are too many clients in front of you, sometime it just can't be done.
Print Planning Rule of Thumb - Allow 2 - 3 weeks for printing depending on quantity and complexity.
Typically, this provides adequate time for a proof to be printed and approved.
As you prepare for the holidays, get your projects to the printer, quickly. And, as Norm also says, "Always wear your safety glasses."
Over the next few weeks we're going to continue discussing helpful tips, insights and maybe a few more Norm quotes to help your holiday prep be a success.
Have a question? Want a specific topic discussed? Leave a note on our Facebook page. We'd love to hear from you.