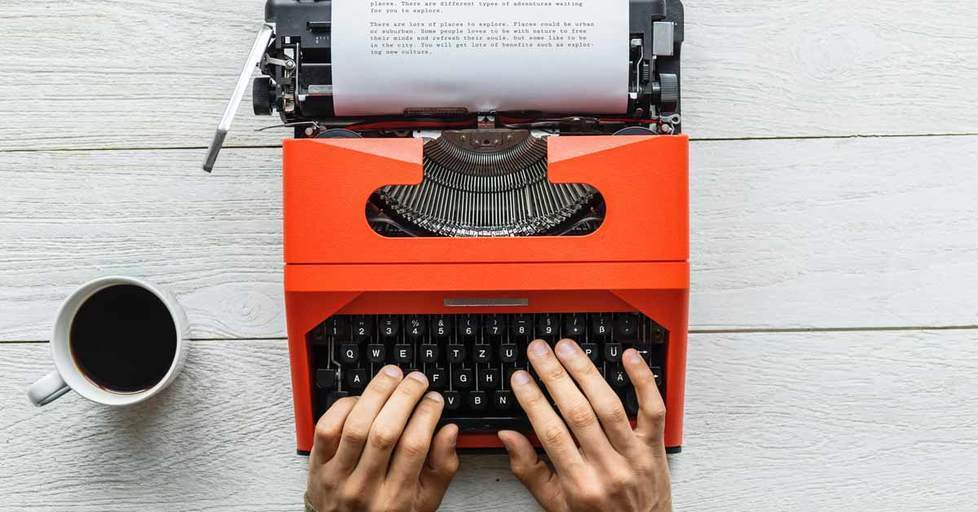 We know you're busy. So, let's get down to the quick and dirty. Content marketing isn't just a buzzword. It's effective. Content marketing can offer a substantial ROI, if strategically implemented. And, content marketing can be the foundation for your entire marketing strategy.
5 Content Marketing Blog Posts Worth a Read & 1 Quick Takeaway from Each
There's no re-do for a first impression. This is true in all walks of life, including on your blog. And like a wrinkly shirt or a hole in your trousers, a poorly structured blog post is a quick way to put off potential customers.
Takeaway: Make your content easy to scan.
No matter how great your content is, if people don't read it, it doesn't matter. By making your content east to scan, you'll be able to hook visitors and keep them on your page longer – increasing conversion rates. Learn how to structure your posts so they're easy to scan.
Reading poorly written web copy is a lot like running. It's hard work.
While most marathon lovers enjoy a run now and then, your customers will probably be hard pressed to do the same before cutting a check.
Takeaway: Don't ask your visitors to work hard.
If your content reads like Moby Dick, the vast majority of visitors are going to bounce and bounce fast! (Bouncing is when a visitor leaves your site without reading or exploring an additional page). This significantly reduces conversion rates.Discover simple ways to make your content easy to read.
Successful SEO copywriting depends on not only setting goals and doing research, but formatting your post for maximum reader retention and optimizing it after it's published. One of the main reasons SEO copywriting works, is because posts published months and even years previously can still attract traffic and increase leads organically.
Takeaway: Monitor and optimize your blog posts for maximum success.
Don't assume your content is one-and-done. Sometimes simple updates to the structure of your post (such as adding images or image descriptions, changing headers, and breaking up paragraphs) can substantially improve its performance. Get our 8 top tips for strong SEO copywriting.
Popular wisdom says you need to A/B test when you're redesigning or making updates to your website. But A/B testing is not always practical. Unless you're tracking at least 1,000 transactions a month, it's hard to get actionable data on what changes really matter.
That doesn't mean you have no options There's always room to improve any site.
Takeaway: Use best practices and testing results as your guide.
By leveraging user and qualitative research, digging into the analytics, and utilizing best practices for security, you can strategically update your site – even if you don't have lots of traffic. Get our complete list of tips and tricks to update your website, no matter how much traffic you're getting.
Google's 'spot zero' is like marketing gold. Also known as the quick answer box or featured snippet, these high-profile placements generally result in a substantial increase in website traffic.
Takeaway: Tactics used to earn a spot zero position, also help improve the organic rank of a blog post.
Gaining a spot zero position can be extremely difficult. But the SEO research, blog post structure, and content writing tactics necessary to achieve also help position your content to perform well across the board. Discover our 11 researched and tested tactics for earning a featured snippet.