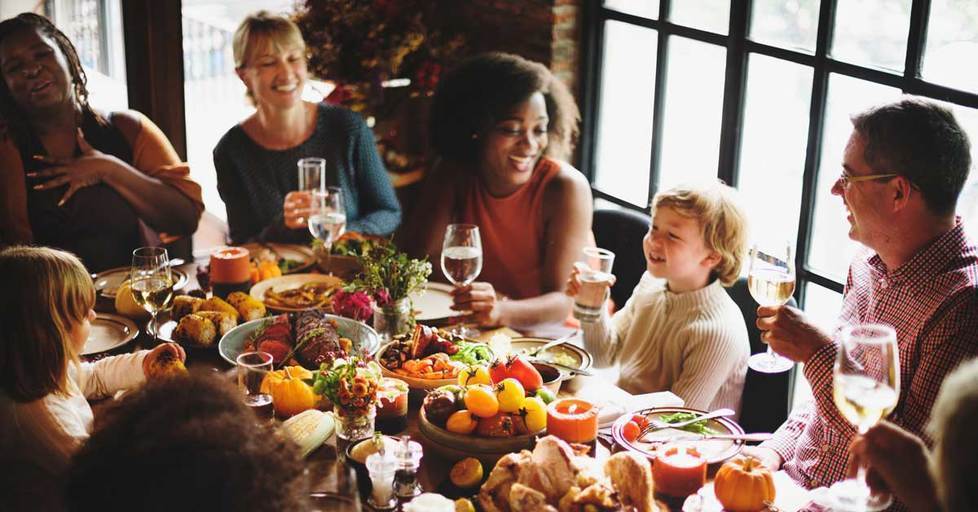 For most of us, our holiday dinner plates have a tendency to look like a buffet table landed on our laps. However, do you remember each delectable sweet and savory bite? Most likely those meals were a bit of a hazy food coma - each dish blending into the next.
Instead, imagine your plate had just one succulent piece of gravy covered turkey. Can't you just taste the rich, robust flavor?
The same principles apply to your email marketing campaigns. Less is often more.
Use the following tips to improve response rates and increase your return on investment (ROI). In this post we'll cover:
Focus Each Email on One Goal
Aim for Email Lengths of 75 – 100 Words
Write Like a 3rd Grader
Consider Plain Text Emails
Focus Each Email on One Goal
Most folks want to load their marketing emails with multiple offers. Showcasing a variety of services, products, and/or blog posts is tempting. Most of us want to sell. And, we want to sell everything right now.
The problem with overloading your emails is you dilute your message.
Overloading emails with multiple offers dilutes your message. Rather, focus each email on one goal.Click to Tweet
Rather, focus each email on one specific goal. This helps funnel your audience toward your primary objective.
Exception: Providing Additional Links to Relevant Topics
Some popular email formats include lists. We've used them with great affect, such as a reading roundup of our favorite blog posts.
These list emails that highlight more than one topic are best suited for building brand awareness. If the goal is to sell a specific product or service, splitting your audience's focus can reduce sales.
Aim for Email Lengths of 75 – 100 Words
A study from Boomerang revealed emails between 50 – 125 words had the highest average response rates. The ultimate sweet spot was 75 – 100 words, which yielded a response rate of 51%.
75 Words Looks Like Three Short Paragraphs
Most word processors will show you the exact word count of your document. However, don't feel pressured to skimp. If you need a few extra words to communicate your message clearly, use them.
The idea behind the 75-word count is that it looks like three short paragraphs. Short paragraphs and short sentences are easier to read and easier to skim – making them more reader-friendly.
Write Like a 3rd Grader
Boomerang's study also revealed:
Emails written at a 3rd grade reading level were optimal. They provided a whopping 36% lift over emails written at a college reading level and a 17% higher response rate than emails written even at a high school reading level.
Scholars use a variety of factors to determine reading levels. These include:
Syllables

Sentence Length

Concept Complexity

Vocabulary
There are multiple online tools that allow you to test the reading level of your content. Readable.io has a fabulous, free copy and paste platform. Additionally, WebpageFX has been featured by Mashable and Buffer for checking the reading level of web pages. There is also our go-to, the Hemingway Editor
Exception: Know Your Audience
There is no replacement for knowing what your audience likes and responds to. If your email list is comprised of college professors, you might benefit from being more detailed and using a higher diction.
Have a group of CEOs you contact regularly. These ladies and gentlemen might prefer short snippets they can skim (at a third-grade reading level) with the option of exploring a longer, more detailed message (at a fifth or eighth-grade reading level)
Consider Plain Text Emails
Designers and content markets love their pictures and graphics. We're no exception. Pictures can be incredibly powerful. (Discover 3 unique places to source images for your business.
However, research shows in the case of email marketing, plain emails tend to be rock stars.
HubSpot A/B tested HTML vs. plain text emails. Their study revealed the fewer the HTML elements, the better the response rate.
With our own clients, we too have seen an uptick in engagement rates for plain text emails. There's no exact science behind the improved performance. Yet, by taking a close look at the different types of emails we can hypothesis a few reasons:
Plain-text emails have a tendency to be more informal and less salesy.

Plain-text emails are often written in the first person and sent from an individual, rather than HTML emails that tend to be sent from a business.

Plain-text emails have the appearance of coming from a personal email account, rather than from an email service provider.
Curious about implementing a plain text campaign or integrating it alongside your HTML messages? Litmus has a helpful article listing good practices to consider.
Plain-Text Message Pro Tip: Make HTML Emails Appear Like Plain Text
One caveat for plain text messages is they are harder to track. Details like open rates, link clicks, and audience insights aren't available to the same degree they are with HTML emails.
A compromise can be simplifying your HTML template to appear like a "hand-written"... er "hand-typed" message. The benefit to this approach is you can still track open-rates, clicks, etc., and make your message faster to load since you are not sending multiple images.
Just remember, if you simplify your HTML template, it is still an HTML email. We recommend using a service like Campaign Monitor or Mailchimp that will take your HTML content and strip it down to be sent as Plain-Text alongside your HTML version. This is called a multi-type email -- and it serves people on your list who open either type based on their preference or device.
When using those services, it is worth reviewing the automatically generated plain text version and making sure that it is still readable with whitespace and clear headers. If the links are too long, you can shorten them with bit.ly or the like, and still make use of the link-tracking added via your email marketing software.
A Mix of Plain Text & HTML Emails Helps Keep Your Audience Engaged
No matter how much you may love the latest pop song, it's only enjoyable so many times in a row. After a while, the same email format gets stale.
A mix of plain text and HTML emails can help break up the status quo and keep your audience engaged.
Takeaways
Don't take other companies' studies as written-in-stone fact. They can be helpful, but often what was tested and studied was done so for a specific reason that is probably different than your own business goals. Instead, consider what was done, and test it for yourself.

Are you starting any new campaigns before the year-end? Send a simple one or segment your list and send a simplified version to part of your list.

Monitor the results.

Ultimately, successful email marketing is like anything in business – it's dependent on relationships. Keep your emails straight-forward and personal. Make each recipient feel valued. And, deliver each email in a format that's easy to read.
Need help with your email marketing campaign? Let's talk about how our marketing team can help you use email to achieve your sales goals.
Additional Tips
Want visitors to stick around and read your blog posts? Make sure each post is structured for maximum reader retention. Learn how.
Have you tried content marketing, but not seen increased leads? Social media integration helps you reach your audience. Read our tips to see growth.
Because of the potential for a long shelf life, optimizing old blog posts as part of your content marketing strategy offers a wide array of benefits.