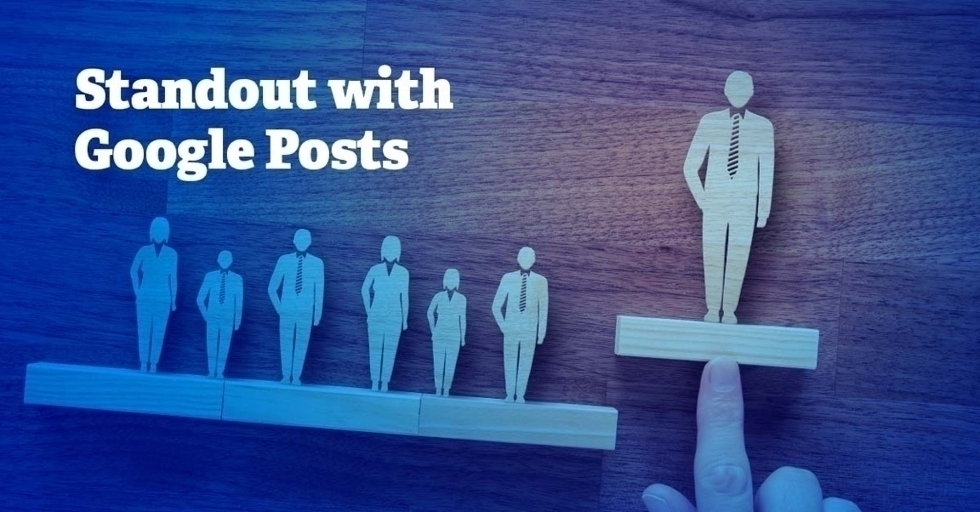 In June, Google rolled out Google Posts for all business with Google My Business accounts. This new feature gives small business an awesome and free opportunity to increase their search result real estate!
(If you don't know what a Google My Business account is, don't worry. We just covered the top 10 things you need to know about them.)
What's a Google Post?
A Google Post is a feature which allows you to create content directly on Google. In relevant search results, this content is displayed in the same right-hand sidebar where Google showcases helpful details like your business' name, address, hours of operation, images, and reviews.
Posts are specifically designed to help businesses better connect with the customers. As outlined by Google, these posts are intended to showcase:
Daily Specials and/or Current Promotions
Events
Top Products & New Arrivals
Special Announcements, Sales, Discounts
Newsletter Signups
How Do You Add a Google Post?
Google Posts can be added through your desktop or mobile device. On the web, you can visit https://www.google.com/business or download a mobile version from your device's app store.
Simply login to your My Business dashboard, scroll to the "Posts" section, and then add your content by clicking "Create post."
Each post can contain:
Image
Title
Call-to-Action
Link
Up to 300 Words
6 Steps to Adding a Post on Your Smartphone*
Open your 'Google My Business' App & Click 'Create a Post'.

The Google My Business app allows you to make updates to your business listing on the fly - including posting an event!

Click the camera icon and select the appropriate image from your photo gallery.

Either take a picture in the moment or use a photo from your camera roll. Then, add the appropriate text.

Add the appropriate text to the "Write your post" section.

If you are promoting an event, toggle "Make this post an event". Add the appropriate title. The, select the appropriate day and time.

When you make the post an event, you'll be able to label the event and designate the date and time.

Toggle "Add a button" and select the appropriate button. Paste in the appropriate link.

Click Preview. If you have made a mistake, such as a broken link, Google will ask you to correct the mistake before publishing. If everything looks great and you're happy with your text, click "Publish".

Take a moment to look over your post to make sure the details are accurate. Then, push publish.
Insider Tip:
To cut down on typos, consider pre-typing your text in a word document and using spell check. Email or text the content to yourself. You can then copy and paste into your content into the "Write your post" section.
Are Google Posts Worth the Effort?
Yes. We definitely think Google Posts are worth the effort. They take relatively little time to create. Unlike social media which requires monitoring, responding, and engaging with fans, Google Posts only need to be updated when the content is no longer relevant.
And, for that very minimal effort, you get a lot of return. The search real estate you gain is space that can't be purchased. It allows customers to learn about you without ever leaving their search results.
Plus, very few businesses are currently using Google posts. This means, if you start now you'll be ahead of the game!
Google Post Best Practices
While Google Posts are relatively new, we used our experience with other platforms and trial and error to pinpoint some key best practices:
Use UTM Codes – Google Posts don't naturally integrate with your Google Analytics. This makes it hard to track how effective each post is. By using UTM codes (custom URLs), you can accurately evaluate how each post is performing.
Appropriately Size Your Images – The best image size for a google post 750x750 pixels. (Google won't accept anything smaller than 250x250.) However, if you are unable to use a square image, know that Google will orient your image with a center focus. To avoid limbs and heads from being cut off in awkward positions, make sure to "center-weight" your images.
Focus on the First 100 Characters – While you can use up to 30 characters in each Google post, your customer's initial view of each post will only show the first 100 characters. Make sure to introduce your most important points first.
Don't Spam Your Clients – Not only does Google explicitly forbid the use of overly promotional language, your clients don't want it. This is a space to help your clients get to know you organically. Spamming them with overly promotional content isn't going to cut it.
Pay Attention to Your Content Marketing Plan – Once you start using Google Posts, they are part of your content marketing efforts. Don't neglect them. While this area certainly doesn't take as much time as Facebook or Twitter, it's not a one-and-done platform.
Keywords Do Matter – While Google doesn't specifically say it crawls your Google Posts, every bit of online content has the potential to be crawled In all likelihood, Google is using your Google Posts to determine relevancy for their search results.
Are There Any Things You Should Avoid Doing With Your Google Posts?
As with all walks of life, Google Posts have their own etiquette. Luckily, your etiquette rules here are pretty much the same ones you should be using for your other online platforms.
Check out our posts about twitter, facebook, and instagram etiquette to brush up on what's appropriate:
Have you tried Google Posts Yet?
We'll be posting our journal articles, let know on Facebook if you do the same. As always, when you need to level-up your content strategy planning, we're here to help. .
*Google and the Google logo are registered trademarks of Google Inc., used with permission.