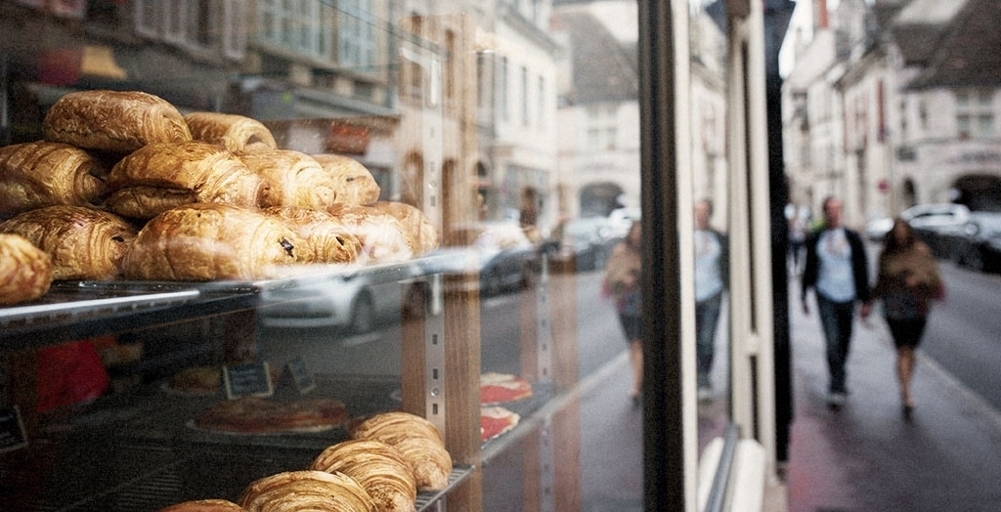 A baker cracks the door to his shop. The tangy sweetness of yeast wafts onto the street, beckoning those from blocks away.
This was one of the first forms of advertising. And, it's still very effective. Unfortunately, advertising with scent has obvious limitations – namely audience reach.
What if instead of reaching those within a few block radius you could reach the potential customers best suited for your products - not only by location, but by demographics as well.
With web advertising you can. It is not limited by geography. This allows you to reach nearly anyone who uses the web.
What is Web Advertising?
Generally speaking, web advertising is any form of Internet-based marketing. When we say any form, we mean anytime your company participates on the web. Because remember, marketing doesn't just happen when you're paying for it or actively pursuing it. This means web advertising includes: email campaigns, social media activity, your website, and your blog.
But typically, when web advertising is discussed, people are referring to methods such as Pay-Per-Click (PPC) and display advertising. Both of these campaigns are typically used in conjunction with Social Media or search engines, such as Google and Microsoft's Bing.
These powerhouses dominate search, especially Google. As of January 2016, nearly 64 percent of all desktop searches were performed through a Google site, reported comScore. (Bing sites were used for roughly 21 percent of all desktop searches and Yahoo sites, which are supplied by Bing, were used for roughly 12 percent.)
Long story short, Google is the leader of the search world.
By properly utilizing PPC and display advertising, your business can maximize its marketing budget, capture new leads, and increase sales.
Why is This Type of Web Advertising Popular?
When someone searches Google or Bing, they are actively looking for a solution. They're usually in the mindset to buy or act now. In comparison, social media users are more interested in socializing with friends and seeing what the world is doing. (Note: This is a general comparison of search engine and social media users.)
PPC advertising is effective 'cuz when users search, they're actively looking for a solution.Click to Tweet
What's Pay-Per-Click?
As the name would suggest, with PPC ads, you only pay when someone clicks. This tool can be used throughout the Internet. This includes embedding ads into blogs, websites, and email campaigns. PPC campaigns are regularly seen as text ads on search engines.
When used as search engine advertising, a PPC ad is only displayed when a user searches for a predetermined keyword or keywords. The ad can then be displayed above the search engine's organic results, as seen in the screenshot below.
Text ads are shown at the top and side of a Search session. (see image above).
PPC ads are also integrated around organic listings on mobile search apps and devices.
What's Display Advertising?
Simply put, display advertising refers to image, audio, or video ads placed on a website - whether manually, or inserted via ad software. (These ad placements are provided by Google, Bing, Facebook, Twitter or any of the other myriad third-party companies that offer media buying).
Display Advertising can be purchased in many ways varying from pay-per-click, cost-per-impression (like a billboard on a highway), or even cost-per-app downloaded.
There are a variety of ways to determine the location of ads and their impressions (where they appear). One of the most effective is retargeting.
What's Retargeting?
Retargeting (or Remarketing) allows you to market to a prior visitors to your website.
Retargeting (or Remarketing) allows you to market to a prior visitors to your website.Click to Tweet
How it works: Javascript creates a cookie in a visitor's browser when they visit the targeted page or site. Once your visitor leaves, the cookie stays with them, triggering the display of your ad on other sites across the internet such as weather.com, youtube, local news, etc.
Retargeting can be utilized in Search Engines or Social Media like Facebook and LinkedIn.
In the case of Google, when a visitor leaves your site and performs another Google search or browses somewhere else with ads placed by Google, the remarketing ad may be displayed.
Ultimately, this ensures your ads are only served to a warm audience: people more likely to be interested because they have previously viewed or interacted with your product.
Retargeting ensures your ads are only served to a warm audience.Click to Tweet
You've totally seen this before. You searched Amazon for a new espresso machine and then the next day that coffee maker is next to your Facebook timeline. In practice, we recommend setting limits on retargeting so that your ads do not become annoying. We'll talk about that later.
What's Next?
Over the next couple weeks we're going to dive deeper into PPC ads and retargeting. We'll discuss the pros and cons. We'll look at best practices. And, we'll field any questions you might have.
If you have a specific question you would like addressed, please shoot us a tweet. We'd love to hear what you're thinking.