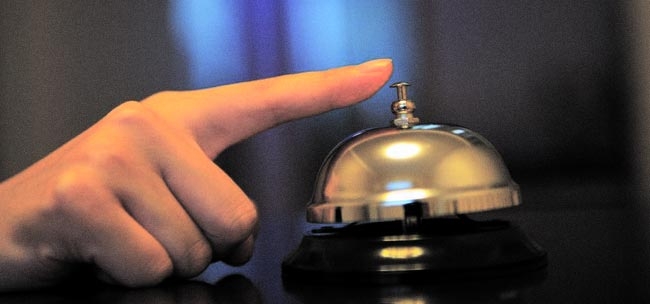 It's easy to think of banding as a logo mark and color scheme. While those pieces are part of your brand, they don't encompass your entire brand. They are actually your business' identity. Your brand – who you are to the public – is much more.
It is your customer's entire experiences. It is the principles that guide your business and the foundation for your customer relationships. It encompasses everything from your website to your in-store customer service. Your brand is what your customer envisions when they think of you. Your business builds its brand every time you touch one of your customers.
Creating strong brand loyalty is about building a long-term relationship with your customers. While business may be hectic during the holidays, it's also the perfect opportunity to set your company apart.
Small touches during the hustle-bustle can show your customers how much they matter.
How can your business make itself unique this season? Consider hiring someone to wrap presents.
For a long time, there was small jewelry store here in Edmonds. While the owner has retired, I still remember them. Why? Because they offered gift-wrapping during the holidays for items bought in the store and elsewhere.
My wrapping never quite has the finesse I'd like, but when I took my gifts there, they were always on point. Consequently, I visited them frequently and often bought gifts there too.
As you prepare for the holidays, we encourage you to think about your brand and how you can improve your customer's brand experience. What small touches will set your business apart?