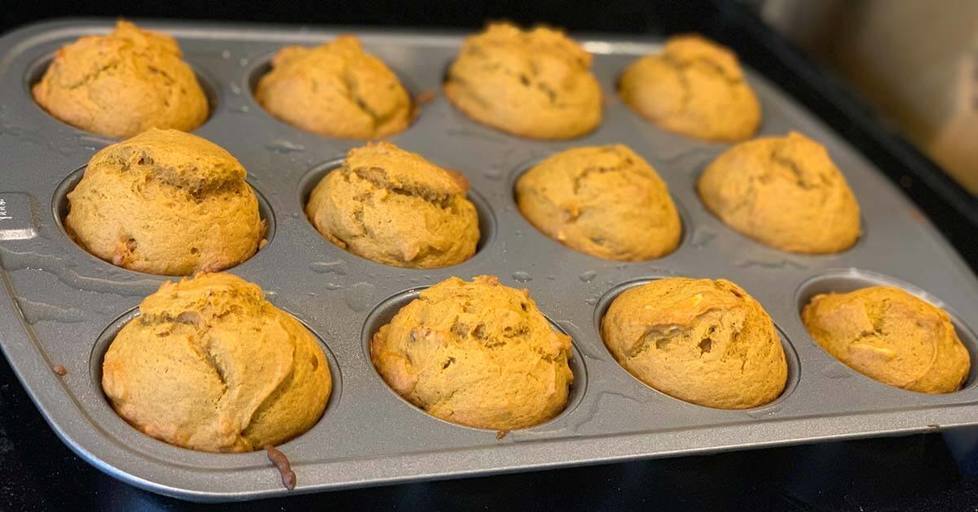 Here at RWL Design, fall is probably our favorite season. Winter is fabulous. Spring is welcome. And summer always has a special place in our hearts.
But, fall has pumpkins. And PSL. And warm sunny days with crisp nights. It has fresh apples, golden leaves, and Halloween. Fall is the home of Thanksgiving and the start of the Christmas season.
And did we say pumpkin muffins?
Before I started RWL, my girlfriend and soon-to-be wife, Jenni, had an old church cookbook from her home town in central California. It was full of feel-good recipes and hearty meals… and the best pumpkin bread muffins bar none.
I was visiting Jenni and her family when we made the bread version for the first time. Since then, the bread has turned into muffins and become a fall tradition and one of the things we look forward to most in September. (Although honestly, if I make muffins during the rest of year, I'm probably making these.)
In honor of the first day of fall, we'd like to share the recipe with you and your family. Enjoy them for a special treat and we hope you enjoy this wonderful time of year as much as we do.
Pumpkin Muffins, aka Julie's Pumpkin Bread
Side note, the bread is great. But we lost our bread pan and in a move of pumpkin desperation, we tried the recipe in a muffin pan. Henceforth, these have been known as Julie's Pumpkin Muffins.
1⅔ cups flour
1 tsp baking soda
¾ tsp salt
1⅓ cup sugar (we've gone down to as low as ½ cup and it has been fine; this year we did 1 cup brown sugar, so there's some room for you to make these as sweet as you want them to be.)
¼ tsp baking powder
½ tsp cinnamon
½ tsp nutmeg
½ cup walnuts (optional. Pecans or almonds also taste good.)
½ cup oil
½ tsp vanilla
2 eggs
1 cup pumpkin (I wish there was a 16oz can so you could make two batches with one can.)
⅓ cup water
Combine first 8 ingredients together. Combine remaining ingredients separately. Combine together. Pour into greased loaf pan. Bake at 350 for 1 hour.
For Muffins: Bake at 375 for 20 mins or until a toothpick inserted in the center comes out clean.
Ways to Mix Up Julie's Pumpkin Muffins
We've made these a lot, so we tried some variations over the years. Here are some of our favorite ways to mix things up:
Sprinkle oats on the top to give it that Panera-extra-special-look

Add raisins to the mix before baking. (Golden or regular both work.)

Swap up to 1/2 cup raw oats for flour (some bakers might be raising their eyebrow, but the oats in there are tasty. I tend to mix up the recipe up off the hip - so just be mindful)

Add grated carrot. (This gives it some texture and some additional nutrients.)
Have a hearty, warm fall everyone! And to Kathy, thank you for sharing Julie's recipe all those years ago.