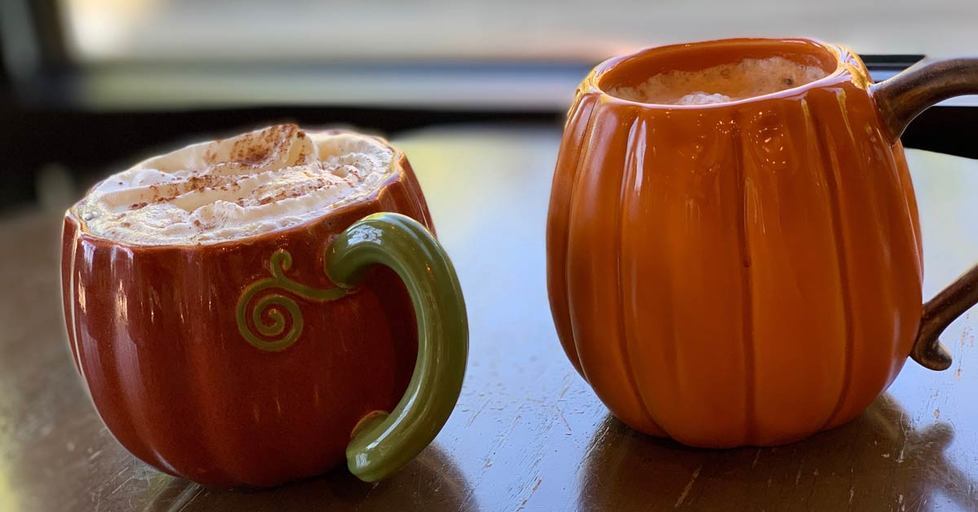 Starbucks' Pumpkin Spiced Latte (or what is fondly known as "The PSL") has returned. As is a tradition here at RWL Design, we celebrate with a cup of the iconic "fall" drink in our very own pumpkin mug.
And while The PSL marks the beginning of apple season and sweater season, it also brings up a very important topic for businesses — holiday promotions.
It might seem like you have plenty of time to prepare. But Halloween, Thanksgiving, Christmas, and New Year's will be here before you know it. If you haven't started planning, now's the time. Because whether you're a B2B or B2C business, the holidays are the perfect opportunity to increase sales and build stronger relationships with your customers.
The following roundup of posts offers easy to follow tips for developing, tracking, and optimizing your seasonal campaigns.
8 Helpful Articles to Plan and Execute Your Holiday Promotions
Tweet this. Share that. Post this. Should social media really be part of your holiday promotions? How can you use Facebook, Twitter, and Instagram to make this season's holiday campaign the best year yet?
Yes. Social media is so much more than a place where teens post selfies and businesses hawk the latest Tupperware. It's a place people connect with one another, form relationships, and gather information. Running a social media holiday promotion allows your business to be part of that conversation.
Get our essential tips for developing a successful holiday promotion.
While Facebook provides great opportunities for marketing your business, if you simply add to the noise you'll be wasting your time. And you'll be annoying.
Discover 7 simple ways to stand out from the crowd.
Make sure you're prepared to track your holiday promotions. Not only will this allow you to see your ROI, it will help you make educated decisions about future campaigns.
Learn how to keep track of your holiday success.
Infusing your holiday promotions with Cheer is a great way to make them fun and memorable for your customers and your staff.
Get our five simple suggestions.
The holidays don't have to be all about selling. You can make them special for you and your customers by giving back to a cause (or causes) you value.
Learn how to maximize your holiday giving campaign.
When it comes to holiday promotions, Christmas often gets the lion's share of attention. But Thanksgiving deserves its due. As one of the least commercialized holidays in America, it can easily be celebrated — no matter your culture, race or religion.
Explore more reasons to celebrate Thanksgiving.
Branded holiday cards let you touch your customers and prospects. They build goodwill.
Planning is being proactive. As the holidays are approaching and you're creating your promotional materials, it's important to give yourself flexibility. This is particularly true if part of your holiday promotions are dependent upon printed materials.
Learn why you should allow 2 – 3 weeks for printing.
Get Help with Your Holiday Promotions
Don't feel like you need to go it alone. Our creative team can help you develop and launch a holiday promotion to increase leads and drive sales.
Let's talk about making this your most successful year-end yet!