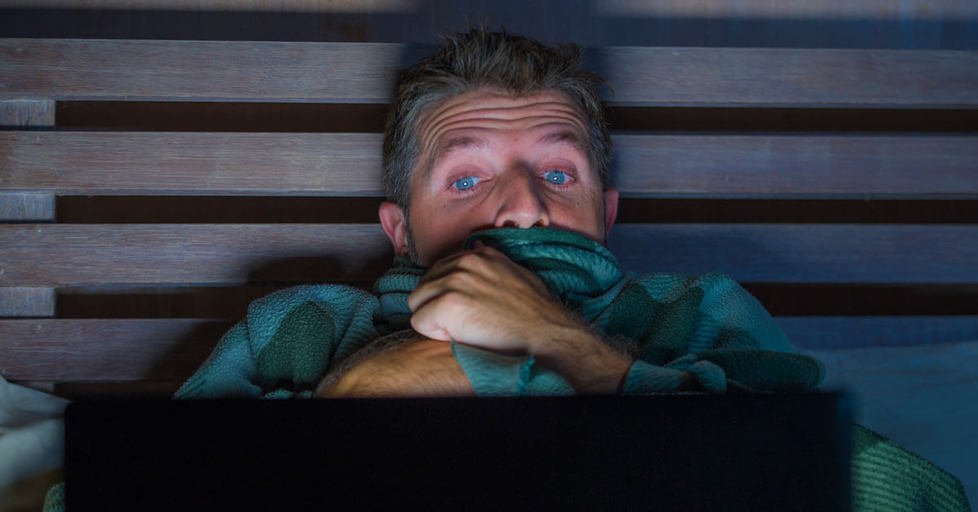 There's something intrinsically gratifying about sharing your frustrations. But there's a big difference between confiding your heated views and anger-inducing experiences with a trusted friend and blasting them on social media.
Sure, you probably know better than to post sexy selfies after overindulging in one too many White Claws.* But the same long-term perspective should be taken when it comes to venting on Twitter.
Once published, there are no take-backs. The bell cannot be un-rung. And, the internet's memory is long and accurate.
Can it be momentarily gratifying to criticize companies, professional figures, and the Edmonds driver who doesn't understand how a crosswalk works? Yep. But the Twitter rant you smiled while publishing could end up haunting you if you're not careful.
5 Reasons Ranting on Social Media is Bad for Business & You
1. Ranting on Twitter Could Cost You Your Dream Job
According to Ed Zwirn's article in the New York Post, "70 percent of employers use social media to screen candidates before hiring." And no matter how right you think you are, there's no guarantee the person reading your rant — the one you hope will hire you —will agree with you.
2. Ranting on Twitter Could Cost You a Client
As a business owner or a freelancer, it may feel like you have a lot more freedom to express your opinions. And you do in many ways. You set the rules for your own company. But, your clients set the rules for who they hire. If a client disagrees with what you're saying (or how you're saying it) that could mean lost business for your company.
3. It Could Negatively Impact Your Mental Health
A research study published in 2018 by the University of California – Davis looked at the differing effects of online positivity and negativity. The study showed positive messages rippled back to the poster, momentarily boosting their morale. However, it also found posts containing negative messages and words caused continued negative feedback loop for up to eight minutes — often perpetuating itself into more negative posts to continue the cycle.
4. Negative Posts Could Mean a Missed Marketing Opportunity
Negative posts are often the norm. For example, consider the topic of social media algorithms. From blog posts and tweets to Instagram stories and Facebook posts, the topic around algorithms is a widely negative one. It's an easy bandwagon to hop on.
But when you flip the script, you might actually see the big engagement and reach results you want. Portia Smith from Obsessed by Portia did this in her February 5, 2019 Instagram post. The result was a boost in likes, comments, and shares. People responded to her positivity. They commented, liked, shared, and saved her post at a rate that far surpassed most posts published on the same day.
Why did this happen? It's hard to say for sure, but our educated guess is that:
Her post stood out from the crowd.

Her post made people happy and therefore benefited the space.

Her fans wanted to be part of that happiness.

Her post came from a genuine place.
5. Ranting on Twitter Could Haunt You as You Grow Personally
Chances are good you've grown and your opinions have changed over the years. Do you want to still be held accountable for your previous feelings?
This isn't to say you shouldn't voice your beliefs. But it is to say you should carefully consider how you're saying them and what long-term impact they could have.
Let's Connect & Stop Ranting Together
Want to join us on the rant-free social media train? Fabulous! We can't wait to connect with you. Join us on Facebook and Twitter where we regularly share helpful tips and interesting articles.
RWL on Twitter
RWL on Facebook
More Helpful Social Media Insights
Want to get the biggest ROI for your Facebook investment? Make sure you have access to the expertise, skills, and know-how needed. An established design and marketing agency not only invests in their people's development, but their team is also using those skills on a daily basis, so your business can benefit.
Thanking someone on Twitter is about genuinely acknowledging them. And even better is including a thoughtful question in return.
The etiquette of how to respond to Facebook comments isn't cut and dry, but with a few simple principles, you can acknowledge your fans and grow a community.
*Funny story. The RWL Design team wrote this line when we were looking for a metaphone and discovered Ryan had never head of White Claws.