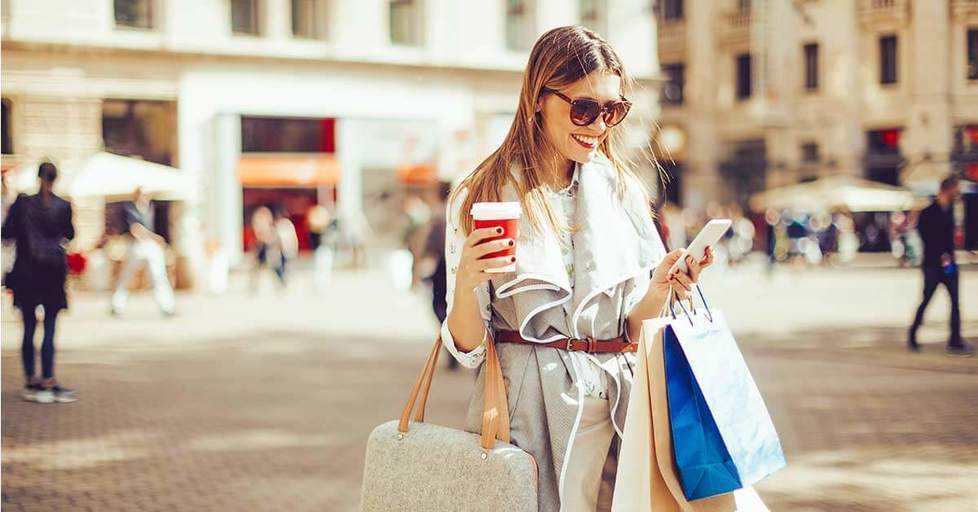 The beloved romantic comedy You've Got Mail boldly displayed the power of reaching someone's inbox. But that was in 1998 when AOL was still the rage and social media hadn't even come into the picture. Fast forward 20+ years and it's not uncommon to hear people proclaim that email marketing is dead.
But these individuals are sorely mistaken. While it has grown and evolved, email marketing is one of the best marketing tools available — especially for small to medium-size businesses.
Why Do People Think Email Marketing is Dead?
As with all forms of marketing, email marketing relies heavily on data. Specifically, data that can help marketers and businesses determine the return on their investment (ROI).
But in May of 2018, the EU passed GDPR — an impressive piece of online legislation that forced businesses world-wide to provide an unprecedented level of transparency about their online marketing tactics. For email marketers, this shift required new opt-in permission rules, proof of consent concerning gathering and storing information, and the ability for users to opt-out or modify their personal settings at any time.
Does this sound like a lot of hoops just to send an email? It is. But the upside of playing within the rules is two-fold:
It protects your business legally.

It helps you create a stronger, more verified email list.
6 Reasons Email Marketing is Essential
1. Customers Prefer Email
No one likes their inbox being filled with spam. But valuable emails that deliver tips, deals, and insights a recipient wants are nearly always welcome. In fact, a recent study by Marketing Sherpa showed 72% of consumers prefer receiving promotional messages through email as compared to any other medium.
And with an email list that's GDPR compliant, your email list has already shown an interest in your messaging by opting in! This means you're dealing with a warm audience, with whom you can build a strong relationship.
Why do users prefer email?
Email is easy. Most individuals can access their email directly through their smartphones. This allows them to view your message wherever they are. And, it lets them pull up your offer at a moment's notice — like when standing in the checkout line!

It's environmentally-friendly. Direct Mail campaigns still have their place. But, direct mail has a bigger carbon footprint (the printing and delivery). As customers become more and more environmentally conscious, that carbon footprint can be off-putting to both you and them. Not to mention, it can be expensive.

It can be personalized. With new opt-in rules, you're required to tell a recipient upfront what they're signing up for. This includes what kind of messages they'll receive and how often they'll receive it. For the user, this allows them to control what messages come into their inbox. As a business, this helps you customize your email based on a recipient's preferences.
2. You Own Your Email List
Social platforms like Facebook, Twitter, and Instagram can be an incredible way to connect with users. But, you don't "own" your space. Meaning you have little to no control over the functionality of your accounts.
These social media giants can suspend and delete your account at a moment's notice. If this is the primary way you communicate with your customers, such a pitfall can be a HUGE blow to your business, effectively knocking out your digital marketing.
This is not the case with email marketing. While an email marketing service, like MailChimp, could suspend your account — they can't take away your email list. That's yours. If you need to change email service providers, you can always take your list to a different email marketing service and start up again with little-to-no interruption.
3. Email Marketing Delivers a High ROI
No marketing efforts are completely free. Even if you're handling them entirely in-house and utilizing a free service, there's still a time investment to consider.
But in comparison to marketing avenues like print, video, TV, and social media — email marketing is a budget-friendly solution that offers an impressive ROI. Just how big that ROI is will vary from business to business. But a national study found that on average businesses enjoy a return of $38 for ever $1 spent.
Even if email marketing doesn't convert into sales the instant it's opened, it drives traffic to your website, helping to increase your site's organic rank. Not only does this help your site perform better in search results, it can decrease the cost of pay-per-click campaigns.
Furthermore, email marketing improves customer retention and brand awareness. Regularly communicating with customers helps keep your business at the forefront of their minds and reminds them of the value of your products and/or services provided.
4. Size Doesn't Matter
As a small- to medium-sized business, it can be difficult to compete with big stores. Between their large marketing budgets and extensive digital real estate, they have a natural advantage in nearly all marketing sandboxes.
But when it comes to email marketing, size doesn't matter. Your email gets just as much space in a customer's inbox as an email does from Nike or Starbucks.
5. Personalization Let's You Build Better Relationships
It's not new news that relationships are the lifeblood of any thriving business. The more your customers like and believe in you, the more likely they are to do business with you again. And, the more likely they are to recommend you to their friends, family, and colleagues.
But building relationships can be hard, especially as your business grows and your customer base expands. While you may be getting bigger, the last thing you want is your customers to feel like a number on a spreadsheet. Personalizing your emails is an easy way to reinforce each customer's individual importance.
Personalization can take on a lot of different forms, including:
Using a Customer's Name. This is one of the most basic ways to personalize an email. Even on a subliminal level, it reminds your customers that you know who they are.

Segmenting a List. Your customers don't all fit in the same neat little box. Some might be parents or recent college grads or both. Some customers might be passionate about natural products, interested in local happenings or love DIY projects. By getting customers to opt-in to your email list with clearly defined preferences, you can begin to draft emails that speak specifically to their interests and needs.

Recognizing Loyalty. This could also fall into segmentation, but it's a group that's often overlooked or taken for granted. While all customers matter, some are inevitably more valuable than others. Making sure to show your high-value customers special attention helps increase the retention of these high-value customers.
6. Email Marketing Helps You Reach Customers on the Go
As we mentioned above, the vast majority of individuals have a smartphone. According to the 2019 email statistics released by eMailmonday, mobile email accounts for 24 - 77% of all emails opened.
This means if you want to reach customers wherever they are, you are going to want to send emails. And, you're going to want to make sure those emails are mobile-friendly. This means:
Keep Your a Message Clear
Think about walking into a huge warehouse sale and trying to identify the one or two items you want. No matter how good the prices are, sometimes the headache of sifting through a million different options is just not worth it. The same can be said of email marketing.
Stuffing your email with your entire website is likely to overwhelm a customer and make them quickly delete your email. Instead, keep the messaging clear and simple so they can easily absorb what you're saying.
Limit Images
Images are a wonderful tool. They can help you communicate in ways words can't. But, images also take up a lot of data — data that can substantially slow down your email's ability to load.
To help your email load as fast as possible, only use images as needed. And, be sure to optimize them for the web so the file is as small as possible.
Optimize Your Text for Scrolling
Mobile users are likely to scroll and scan your email message. (This is true on both mobile and desktop.) So make it easy for them! Optimize your text with headers and short paragraphs to make it as scroll- and scan-friendly as possible.
Put a Link In the First Few Lines
While users are likely to scroll, an even bigger percentage are likely to simply view the first few lines of your email. To help capture this short attention span, make sure there's a link within the first few lines of your email. This can greatly increase your click rate.
Professional Email Marketing Management
Not sure you're maximizing your email marketing? The RWL Design team works with customers in a wide range of industries with GDPR compliance best practices, email marketing strategy, and email marketing implementation. Depending on the scope of your needs, we can help you in an advisory role or handle your email marketing entirely — meaning you'll have one less thing over which to stress.
Additional Marketing Tips
Want to retain customers and increase your sales? Every business, regardless of the size or industry, should develop a qualified email list. Email marketing continues to be one of the most effective online customer development and sales tools.
Feel like your email marketing isn't providing a high enough ROI? Improve response rates by simplifying your message and making it personal.
Want your website to rank better? The following simple SEO updates can easily be made without extensive expertise.