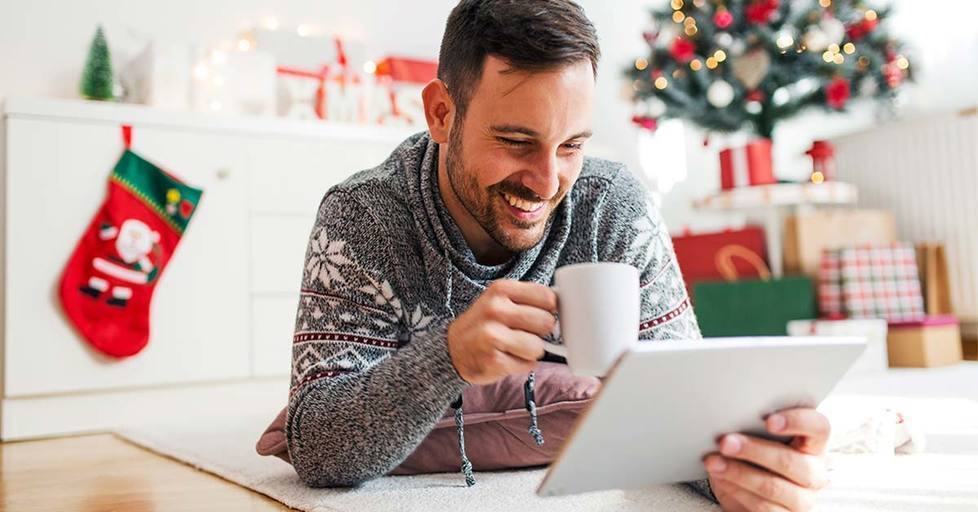 The halls are decked. The trees are trimmed. And the RWL Design team is getting ready to take a little break. We hope you, too, will find some time to unplug from the everyday hustle and bustle.
For our team, this is a yearly tradition that has two goals. First, we believe it's important to spend some dedicated time with family. Second, we use this opportunity to focus on our own business and explore better ways to serve our customers.
Sometimes the latter looks like taking online classes and identifying which lead funnels were the most effective. Other times it entails making website updates and reading helpful articles we've been saving — which can be a particularly nice way to maximize the downtime between family events.
To make your reading list as easy to access as possible, we've compiled five of our top blog posts from 2019 and a quick takeaway in case you're really short on time.
Enjoy and Merry Christmas!
Positive Google reviews signal to Google that your business, and therefore your site, are trustworthy and relevant. These two essential factors help boost your site's rank, improving your organic SEO performance.
One of the best ways to increase your Google reviews is by asking customers to share their experience. But, be sure to monitor and respond to your reviews. This can give you good insight into what customers are thinking. And, it's another way to strengthen your relationship.
UTM codes allow you to create custom URLs that point to the landing page of your choice. Google then uses the parameters set by your custom URL to track the activity it generates.
Put simply — with UTM codes, you have to potential to track, down to the individual Facebook post, where your sales are coming from.
Live Chat is a feature you can add to your website that allows customers to submit questions and receive direct responses from your site. It can be manned by a human or it can be optimized with pre-programs responses based on popular customer questions.
The pre-programs responses are a great way to provide help to customers on a 24-7, 365 basis.
Social media can help you strengthen your online relationships and, attract leads, market your business. But, when used irresponsibly, it can also alienate potential customers.
One of the best ways to keep yourself in check from the potential rant or overshare that could land you in hot water is by friending your parents or grandparents. If what you're sharing isn't something you'd share with them — it's likely not something you want to share with a customer or lead.
When researched and utilized properly, keywords can help you build your site's organic rank and attract new leads. But when you make a few critical mistakes — like assuming you don't need to do keyword research because you already know what your customers are searching for — you can miss out on significant opportunities. Or worse, hurt your site's rank!
Want more helpful marketing insights like these? Sign up for our e-mail newsletter.