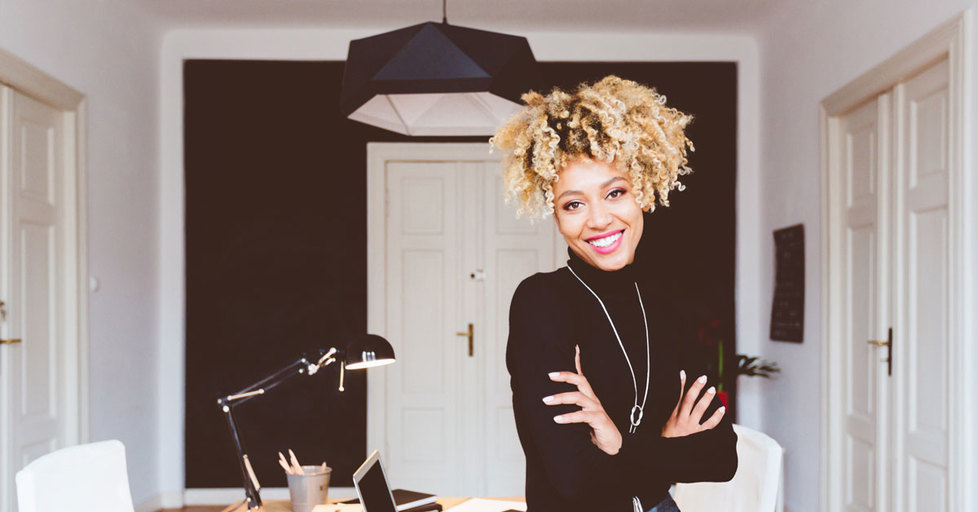 Buzzwords run rampant in the marketing world. It's an 'optimization' this and 'clickability' that kind of land. But no term has garnered quite the attention in the last few years as 'content marketing.'
Marketers promise content marketing will revolutionize sales numbers. Business owners read lengthy articles about the pros and cons. Seasoned ladies playing bridge even have conversations about it.
No joke. My mom called the other day from her bridge game to ask, "Do you think content marketing is a good investment? Mary Jean wants to know for her knitting business."
And that's the real question, for Mary Jean and for the rest of us.
Should you invest in content marketing? What are the benefits? What is the potential return on investment (ROI)?
In short, yes. Yes, Mary Jean should invest in content marketing. But only if she does so strategically. Let's talk about why.
Content Marketing Offers a Substantial ROI
Content marketing is not free. At a bare minimum, it takes time to put together and publish content. Yet, the potential ROI is substantial.
Just last year RWL Design developed and implemented a strategic content marketing plan which helped Tru Health increase their new customers by 300% weekly!
Segue Technologies used content marketing to increase their web visitors by 3,000% in just 12 months. The increased traffic resulted in dozens of web leads per month, a sales funnel that was practically non-existent for Segue Technologies previously.
Marketers are taking note of this potential for success. HubSpot reported that 53% of marketers day blog content creation is their top inbound marketing priority.
Content Marketing Strengthens Your Existing Marketing Strategy
Should content marketing be your only marketing strategy? No, at least for the majority of businesses. However, content marketing can help substantially enhance the effectiveness of strategies you're most likely already using.
Do you use search engine optimization (SEO) to improve your website's organic search performance? A content strategy that utilizes regular blog posts allows you to enhance this digital footprint by incorporating those key terms in new, relevant ways. Using your content calendar strategically, you can use 4-6 week themes to create 'Content Hubs.' These Content Hubs can highlight related posts to build relevance and interlinking between your content. It helps your posts stay relevant, easy to navigate, and provide long-term value. And according to SEO thought-leader Moz, "It also helps them to rank by distributing PageRank, anchor text, and other relevancy signals."
Is your business using pay-per-click (PPC) to attract new leads? A content marketing campaign can give you even more potential landing pages for new leads.
Trying to communicate the benefits of your product or service, but feel like there's just not enough space to do so on social media? It's content marketing for the win again. A good, strategic content marketing campaign combines the power of blogging with social media.
This allows your business to reach customers where they are (on platforms like Facebook and Twitter) and then attract them to your website with interesting articles.
Content Marketing Offers Long-Term, Organic Results
Depending on the marketer you talk to, 'content marketing' doesn't have to involve blogging. However, generally it does. In large part, this is because a blog post offers so many strategic opportunities. These include:
Strengthening your site's SEO

Providing timely updates

Regularly publishing new content to your site to increase its relevance

Educating customers

Creating share-worthy pieces

Developing organic content with a long 'shelf life'
The last point is what we want to focus on here. Blog posts typically have the longest 'shelf life' of any content marketing piece. 'Shelf life' refers to the amount of time a post remains relevant.
Not only can you effectively update posts after they are published to increase their relevance, some posts may serve as evergreen content. This is content that continues to attract a large number of visitors, days, months, and even years after it is published.
Let's talk about how content marketing can help your business reach its goals in 2018.
Additional Reading
Jealous of watching your competitors thrive? Start tracking these 7-essential sales metrics to grow your bottom line.
Want visitors to stick around and read your blog posts? Make sure each post is structured for maximum reader retention. Learn how.
Because of the potential for a long shelf life, optimizing old blog posts as part of your content marketing strategy offers a wide array of benefits.