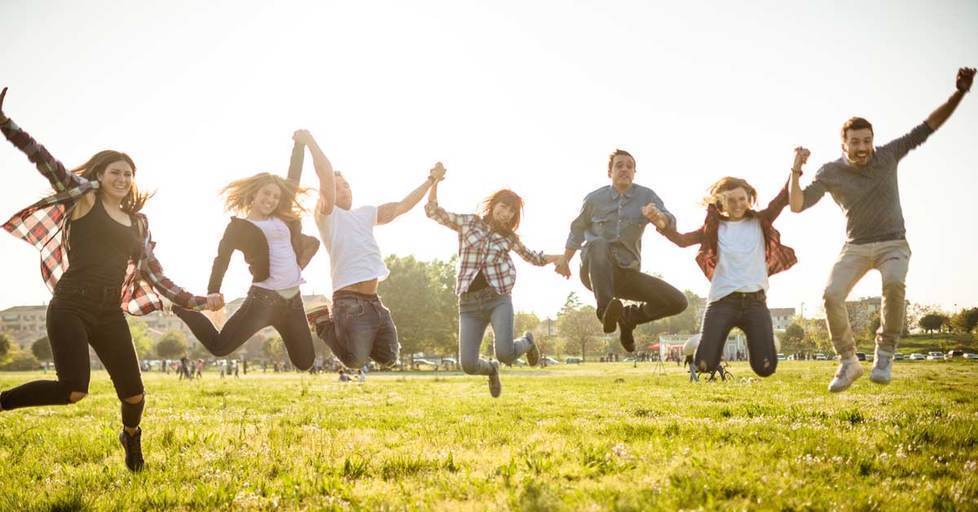 Call-to-actions (CTAs) aren't unique to websites blog posts, and email marketing campaigns. CTAs aren't even unique to marketing materials. You used them in your everyday life, most likely without even being aware you are doing so.
How? Why? It's because at their most basic, a call-to-action is a request. When you order a skinny nonfat vanilla latte or text your husband about walking the dog – you're using a CTA. The goal is the same as when you say, "Click Here." You're asking someone to do something and hoping they will.
Now consider wanting a latte or your husband to walk the dog, but never asking for these things directly. Chances are you're going to be disappointed.
This is why call to actions are so important. Without them, people are significantly less likely to act. But like in your personal life, how you say your CTA also plays a major role in your success rate.
6 Ways to Get the Most from Your Call-to-Actions
Consider the Placement of Your CTAs
Traditionally, CTAs are placed at the end of the text. Unfortunately, most readers simply don't make it that far. They scan and scroll partway down the page. This is why you want to consider placing CTAs throughout your piece.
The stats prove placing multiple CTAs is more effective. A recent HubSpot study revealed CTAs placed within the body of the text significantly outperformed CTAs placed at the end of the page. HubSpot reported, "Between 83% and 93% of each post's leads came from anchor text CTAs and internal link CTAs."
Anchor Text CTAs – Call-to-actions placed between paragraphs and styled in an H3 or H4.

Internal Link CTAs – Call-to-actions placed within a paragraph. These internal CTAs can either be a discrete hyperlinking keyword or a direct CTA hyperlinking statement.
Sound Like a Nice Human
Remember your husband who you're hoping will walk the dog? Let's imagine for a second you yelled, "WALK THE DOG!" and walked out the door. This might cause a bit of a disturbance to your marital bliss.
Imagine instead saying, "Honey, could you please walk the dog?" Chances are, you're going to get a better response.
We all respond better to nice humans. So, don't be a robot. Make your CTAs friendly.
Use Power Words
As much as we all like nice humans, the average attention span is short. It's your job to grab it. Power words are your secret weapon.
They are the enticing verbs and adjectives that catch your readers' attention. In some instances, a power word is a bit edgy or controversial. In other instances, it speaks to your reader's needs, wants or fears. Get a list of our 13 favorite power words.
Answer Your Reader's Question
In a recent blog post, ConversionXL evaluated 100s of CTAs and evaluated their effectiveness. One of the key takeaways (beyond making sure readers can actually read your CTA) is to make sure your CTA answers these two questions: * What is my prospect's motivation for clicking this button? * What is my prospect going to get when (s)he clicks this button? If your CTA answers these questions, ConversionXL reports you'll have a "quality CTA button."
Give Readers an Obvious CTA
As conversion expert, Jeremy Smith, explained in a recent Kissmetrics post, whether or not a CTA converts is mental. There's a psychology behind your reader's taking the action you want them to take.
One of the key takeaways from Smith's post is that readers expect to see a call to action. This isn't a novel they plan on curling up with for a good long read. It's a page, post or email in which they're investing valuable time. They want something for that time. They expect it.
A CTA says, "Here's your reward."
To make sure your reader's perceptual set matches what they see, Smith recommends making, "your button look like a button. Make your CTA obvious."
Test and Optimize
You're not stuck with the one CTA (or set of CTAs) you choose. You can swap it out. And if it's not working – you should definitely swap it out and try something new!
Depending on the platform you're using, the ease of testing and optimizing varies. In the case of a blog post or landing page, updates are relatively easy. It just involves changing a section or two of text.
When it comes to other platforms like email or Twitter, you don't have the same capabilities. Once an email is sent or a Tweet published that individual piece is outside of your control. However, you can relatively easily make changes to the CTA on your next tweet or email.
What about CTAs in printed material? Can you test and optimize those too? Yep! It's just generally a more drawn-out process. This is because the frequency of creating new printed materials is often less than other forms of marketing.
Discover How Research Driven & Optimized Content Marketing Can Boost Your Sales Goals
Our creative team focuses on research and development to create a content marketing strategy that helps your business achieve its goals. We believe in research-driven copywriting, utilizing best practices, and constant testing to provide the best results.
Discover how we designed and implemented Tru Health's Content Marketing Strategy to triple new customers weekly.
Additional Tips
What really goes into good SEO copywriting? As it turns out, a lot. And it all begins with defining your goals and performing extensive research.
Want your website to start delivering real results? Content marketing strengthens your existing marketing strategy offering real, long-term results.
Build stronger, more familiar customer relationships through Facebook Messenger with these 9 tips.
The etiquette of how to respond to Facebook comments isn't cut and dry, but with a few simple principles you can acknowledge your fans and grow a community.