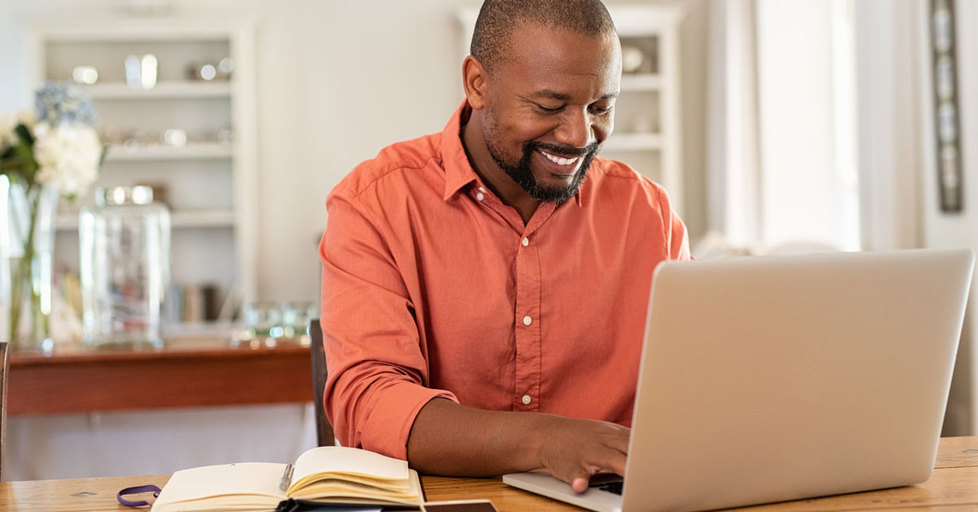 What does social media success look like in the age of COVID?
It's a tough question. And, it's one we don't have all the answers for.
The world as we know it will most likely never be the same. Social media has taken on a new role — in our personal and professional lives. It's a role that can feel incredibly difficult to navigate.
Regardless, it's important for businesses and organizations to ask themselves 'why?' Why are you marketing? Why are you using social media? What do you want for your business as cities, counties, and states slowly open back up? And now that COVID cases are once again on the rise, how can you navigate promoting your business and protecting you, your staff, and the community?
5 Things to Think About When Setting Goals During COVID
Keeping the lights on requires cash. There are no two ways about that. We get it. We're there too. But we also know everyone is in the same boat. Simply pushing sales as you always have isn't going to cut it.
In fact, a sales-forward message is likely to have the opposite effect. Put yourself in your customers' shoes. Businesses who are only selling, selling, selling right now are off-putting.
Use the following to re-think your goals and your social media strategy so that your efforts are an asset for your business moving forward.
1. Retaining Your Fan Base
Increasing your fan base is an admirable goal. And before COVID, setting growth goals was a logical milestone. But during the pandemic — this type of growth can be a challenge. Rather than bang your head against the wall, consider shifting your focus on retaining the fans you already have.
These are people who have shown an interest in your business. They are your current or potential customers. And, keeping them is much easier than attracting new individuals.
2. Building Goodwill
Who do you remember most fondly — the lady who sent you 12 invites to her virtual Tupperware party or the neighbor who let you borrow their lawnmower?
Be the neighbor. Build goodwill among your followers. Use social media to share helpful tips that showcase how you put them first. Yes, you're a business. You're going to sell things. But remember if that's all you do, you're likely to become the Tupperware lady.
3. Showcasing Your Benefits
Now is the perfect time to really help your customers get to know your product or service. Dive deep into the benefits you offer. Let them see all the unique ways your product can be utilized or your service can enhance their life.
It doesn't have to be perfect. Shoot some video around the house of your product in action. Take simple pictures or repurpose old content in a compilation piece that brings multiple facets together.
Bonus Tip: Curate Positive Reviews
Not feeling very inspired to talk about your product? Look at your reviews. Identify commonly used words and sayings. Use these as your jumping-off point.
4. Supporting the Community
The benefits of supporting the community are two-fold. First, it's the right thing to do. Treating others the way you want to be treated is one of the golden rules.
Second, the community remembers. People remember those who supported them. Businesses and organizations that step up — that find ways to help — are going to be the ones that the community supports.
5. Maximize Your AdSpend
When you do run ads, maximizing your spend can significantly improve your ROI. One of the keys to increasing leads without seriously ramping up your budget is to maximize your reach and engagement.
This can help you create warm audiences and reduce cost-per-click. It also helps you learn what kind of content resonates with your audience. Take a look at your best performing posts to see what kind of images and language you were using. Were pictures or videos performing better?
What kind of call-to-actions has your audience responded to? Did the use of emojis seem to encourage comments? All of these factors can help you fine-tune your ads to improve your ROI.
8 Tips to Achieve Your Goals
In order to achieve your business objective, you'll need to adjust your marketing strategies. How you source images will likely change. The stories and captions you'd planned for the year will need to adjust to fit the times. Use the following tips to adjust how your social media marketing and maximize your success.
1. Don't Go Silent
Your customers are spending more time than ever online. Social media. The internet. Email. These have become lifelines for many people. Now is not the time to pause your communications. You want to stay connected with your fans.
Yes, you'll likely need to adjust your content. Now isn't the time to really hammer home the idea of travel or a night on the town. Rather, think 'inside the box' or in this case — inside the home. Shift your focus to inviting people to revamp their at-home life with creative ways to expand their world mentally.
2. Be Transparent
Times are tough. They're going to be tough. And, they're tough for everyone. This kind of physical distancing is unprecedented.
Don't try and pretend it's business as usual. While not every post needs to be (or should be) doom and gloom, don't be afraid to discuss the ways your business makes changes in response to COVID.
What steps have you taken to protect your employees and customers? How have you updated your procedures to limit contact? Are you introducing new products to help customers during this time? Are you experiencing delays because of product shortages or shipping disruptions?
While you may run into the unfortunate individual who isn't understanding, most folks get it. And that transparency helps build trust.
3. Don't Think Everything Must Be Perfect
Turn on the news. Broadcasters are reporting in from the living rooms. Look at social media posts from museums and non-profits. Staff members are delivering video tips from their front porch.
The expectation that all marketing needs to be refined and polished just isn't there anymore. Most folks haven't cut their hair in months. Most makeup routines have been abandoned. You don't have to have a recording studio to make some helpful videos.
That being said, there are a few steps you'll likely want to take:
Shower and change out of your PJs. Your outfit doesn't have to be ultra-professional. But something a little nicer than sweatpants will help you look and feel put together.

Limit the background noise. This will help you deliver clear audio on your videos.

Use natural light. Overhead lights can cast odd shadows. And lamps can often give a yellow hue to your skin. When possible, position yourself facing a window. This allows you to use natural light, which is by far the most flattering.

Use a tripod. Even if you're recording on your phone, an inexpensive tripod can greatly improve your video quality by eliminating any movement.
4. Keep Things as Fun as Possible
Spotted on a Laundromat corkboard: "Please keep clothes on while doing laundry." — Sue Connor
Now, working from home may mean you can wear your birthday suit whenever possible. It also may mean you need some additional pick-me-ups. When possible, use your social media statuses to be a source of good.
Add fun to your statuses. It might be telling a joke, like the one above. It could be sharing a moving story. Or it might just be a tip about how to make the best sourdough loaf. Just make it fun.
5. Share Useful Information
Becoming a trustworthy resource is one of the best ways to keep your fans engaged. One of the best ways to do so is with educational resources. This could mean creating fun kids' activities. But it could also mean creating business tutorials, a fun playlist your fans could stream or sharing a how-to for a new hobby.
6. Respond to ALL Comments & Messages
Imagine meeting someone for coffee and every time they say something you just look at your feet. Chances are pretty good they aren't going to meet you for coffee again — and definitely aren't going to say anything to you.
The same is true on social media. If you want your fans to keep coming back and engaging with you — you need to engage with them. Respond to questions with helpful feedback. Acknowledge positive comments. Reply to messages.
And, you want to respond as soon as possible. The faster and more thoughtful your responses, the more likely your fans are to engage with you. Statistics also suggest that the quicker you reply the more it helps your organic reach — especially in the first hour your post is live.
7. Acknowledge All Shares (that you can)
It's not always possible to track shares. For instance, if someone shares your Facebook post on their private wall or in a private message, you won't be able to see that share. But when you are able to see a share, you want to acknowledge it.
The simplest way is by liking the share. But you might consider going a step further and commenting on the shared post or sending a private message thanking the individual for sharing. This is another great way to help your fans feel recognized and valued.
8. Provide Customer Support
One of the things that makes social media platforms so unique is how personal it can be. Your customers can direct message you to ask questions, troubleshoot a problem, or share feedback.
This is a great thing! Don't shy away from it. Respond to questions. Engage with customers. Provide as much help as you can. You also can invite customers to contact you over the phone, as sometimes that proves an easier way to communicate.
Get Support
Need help developing your social media strategy? Our team has been helping clients develop and maintain successful social media platforms for years. Let's talk about your needs.
Additional Insights
In the age of COVID, websites, social media platforms, and — most importantly — email are the backbone of successful marketing strategies.
Wish you and your team were more efficient working from home? We use these 9 digital tools to work remotely as a cohesive unit.
The following social media etiquette tips and post examples are designed help you utilize social media for good during these unprecedented times.
Not sure how to make working from home productive? Our team of WFH vets has developed some strategies to boost our mental health and productivity.