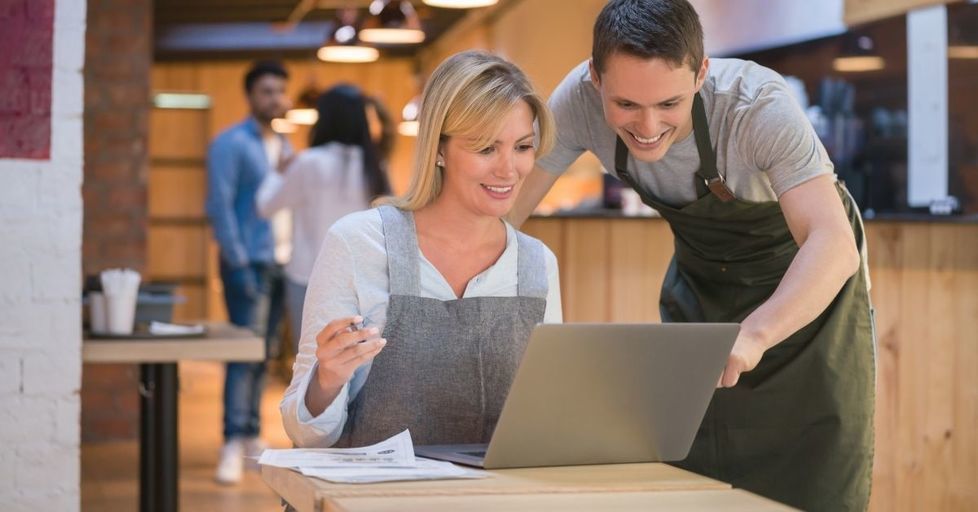 Apple's new iOS 14 update will bring stringent opt-in requirements to all mobile apps and significantly decrease the ability to customize ads. The predicted result for many business owners is a rather drastic reduction in Facebook ad ROI — meaning the "Pay to Play" game could push out small business owners.
Facebook has shared details about how you can best prepare your ads account to keep utilizing Facebook ads. But Facebook ads aren't the only way to market your business. Email marketing, Google Ads, and influencer marketing are alternatives to Facebook marketing that could give you the competitive ROI to keep increasing sales and growing your business.
How Will iOS 14 Change Facebook Ads?
Apple's AppTrackingTransparency framework is designed to protect user privacy. This boils down to two core principles boil:
Ensuring businesses disclose what data they're collecting and how it will be used.

Ensure users opt-in to tracking before any data is collected by the app.
For users, this kind of transparency and control is a good thing. Data is power. And the more data you give out, the more of your power you give away.
For business, this kind of transparency is also a really good thing. (Just hang with us for a second. We promise, we're going to make sense.) Does this update have the potential to be a headache and require some heavy lifting? Most certainly.
BUT — the iOS 14 AppTrackingTransparency framework will also help ensure that all the people who opt-in are really interested in what you have to offer. This means, as a business that's doing the right thing and offering value, you could actually benefit in the long run.
Furthermore, it means that focusing on other marketing funnels could give you a competitive edge.
3 Ways to Market Your Business that Aren't Facebook Ads
Have we used Facebook ads to help businesses and organizations increase sales and brand awareness? Most definitely. But these aren't the only marketing funnels we recommend. In fact, alternatives like email Marketing have long proven to be even more effective.
1. Email Marketing
Despite the popular belief, email marketing is far from dead. This is a truth that was radically reinforced in light of social distancing. It is, hands down, the most cost-efficient and effective way to market your business.
Does that mean email marketing is free? No. Even if you're using a free platform, it takes time and resources to create and send valuable content. But our clients consistently see a spike in website traffic and sales with each email newsletter — a fact that directly improves their bottom line.
Learn more about email marketing.
2. Google Ads
There are a lot of preconceived notions about Google Ads. They're spammy. They're expensive. They don't target your ideal audience.
Can those ideas be true? Yes. Do they have to be? Not necessarily.
The beauty of Google Ads is that when they are designed and implemented correctly, they not only target your ideal audience — they reach them when they're further along in the sales funnel. How? Because when you set the appropriate, highly targeted keywords for your ads, you can reach your audience when they're actively searching for your products and services.
Does this take skill and expertise to implement and manage? Yes. Which is why RWL Design is a Google Ads Certified company that has successfully utilized the Google Ads platform to help customers more than double their yearly sales.
3. Influencer Marketing
Influencer marketing is when your business contracts someone with a large following to highlight your business. This can happen in a lot of different ways, including, but not limited to:
An online review on their blog/website

A post on social media

Sharing collateral materials with you highlighting how they've used your product or service

An email sent by the influencer promoting your business

A sponsored blog post

A collaborative giveaway
Like all marketing channels, influencer marketing isn't free. At a minimum it takes time and resources to find the right influencer, cultivate a relationship, develop a compelling marketing campaign and launch the campaign.
Generally speaking, a business will provide the influencer their product or service for free. And, they will often pay the influencer a commission for their work.
Is this kind of marketing funnel right for every business? No. But it can give you the chance to get in front of new individuals that would otherwise be difficult (or very expensive) to reach through more traditional forms of advertising.
BONUS: Increase Organic Reach with SEO Rich Content Marketing
We didn't include content marketing within the alternatives to Facebook ads because it's inherently different in one key way — it's a long-term marketing solution.
SEO rich content, such as website optimization and content marketing, can offer a substantial ROI. But, they can take months to begin to see results.
What kind of 'results' are we talking about? We're talking about increasing your website's rank for relevant keywords to drive more traffic to your website without using ads.
Get Help Marketing Your Business
Our team has more than 40 years of combined experience helping businesses market online — giving your organization a full toolbox of expertise and skills.
Let's chat about what online advertising funnels are right for you.
Additional Marketing Tips
Want to retain customers and increase your sales? Every business, regardless of the size or industry, should develop a qualified email list. Email marketing continues to be one of the most effective online customer development and sales tools.
Feel like your email marketing isn't providing a high enough ROI? Improve response rates by simplifying your message and making it personal.
Want your website to rank better? The following simple SEO updates can easily be made without extensive expertise.